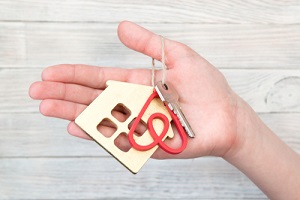 In recent years, Airbnb has become an increasingly popular option for many people seeking a comfortable yet affordable place to stay for one or several nights. According to Capital Counselor, the average duration of an Airbnb stay in the US in 2020 increased by 74%. Although bookings decreased amid the COVID-19 pandemic, reservations are now rising again.
If you are using your home as an Airbnb to host guests for the first time, you may be wondering what requirements you may have with a rental property. Perhaps you have considered acquiring landlord insurance in order to protect yourself in these specific cases.
The reality is that homes used as Airbnbs are neither traditional single-family houses nor commercial properties. Therefore, the insurance options for these types of homes are often unique. Here is a close look at this subject.
Does Homeowners' Insurance Cover Airbnb Hosting?
Most homeowners' insurance policies do not cover Airbnb rentals because in these cases, a house is being used for commercial purposes. This implies that any damage your Airbnb guests cause to your home won't be covered.
Insurance Options For Airbnb Hosts
Although homeowners' insurance won't cover Airbnb rentals, there are alternative options for property owners in these cases. For example, you could purchase short-term rental coverage, landlord insurance or commercial property insurance.
Landlord Insurance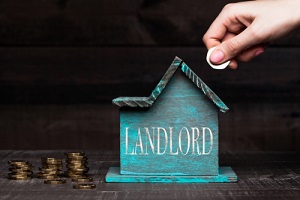 If you choose to provide a home that you don't normally live in, as an Airbnb rental unit, landlord insurance may be the preferred option. This type of policy generally includes coverage for damages not directly caused by a guest such as fire, hail or wind.
Because guests will stay there infrequently and there may also not always be a neighbor available to alert the police in the event of a break-in or fire, this policy may be more expensive. As a result, your premiums would likely be higher when compared to a traditional homeowner's insurance policy.
Short-term rental insurance
This type of insurance is often confused with hotel insurance but is very different. Short-term insurance covers more than injury liability and personal property; it also helps pay claims related to identity theft, pest infestation and excess utility use. As its name suggests, a short-term insurance policy only covers your home for the brief period during which it is used as a rental. Most policies cover homes between one and 45 days.
Endorsements
Should you use your primary residence as an Airbnb rental, it may make more sense for you to add an endorsement to your existing homeowners insurance policy which specifies that you also use your home as a guest house. Be aware that endorsements typically cause homeowners insurance deductibles and premiums to increase.
Umbrella Policy
Comprehensive protection for your Airbnb rental home can be provided by purchasing an umbrella insurance policy. This type of insurance provides you with additional liability coverage once you've reached the limits of the main policy. An umbrella policy usually also covers legal fees; of course, you should be prepared to pay high premiums and deductibles for an umbrella policy.
Airbnb Coverage
Airbnb also offers to hosts, free liability coverage which protects you against third-party claims associated with property damage and injuries. It also offers a "guarantee" to hosts that provides reimbursement in certain cases, such as theft or damage of property (excluding valuable items such as artwork and jewelry). Keep in mind that you will only be repaid at actual cash value (ACV) which factors in the cost of depreciation.
Speak To The Landlord Insurance Experts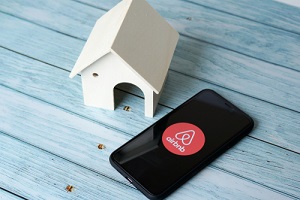 Contact the professionals at Pro Insurance Group for more information on the types of insurance available to Airbnb hosts. We are committed to serving as one-on-one advocates for each of our clients, regardless of their insurance needs and budget. We also strive to develop strong, long-lasting relationships with our clients.
If you plan to use your home as an Airbnb guest house, you will benefit significantly from purchasing landlord insurance, especially if the house in question is not your primary residence. Our policies cover a wide range of properties, including condominiums and apartment buildings.
They are designed to protect both landlords and tenants from incidents of fire, theft and vandalism. In certain locations, flood and earthquake coverage is also available as an add-on. Your physical and personal property should always be treated with care, and repaired following damages; our policies help to achieve these goals.
Call Pro Insurance Group today at (833) 619-0770 or contact us online to learn more about our policies or to request a quote.