Specialty insurance policies cover a wide range of objects and locations. Habitational insurance, or landlord insurance, is one example of a comprehensive policy that includes both general liability coverage and property coverage. More specifically, habitational/landlord insurance policies are designed to protect the owner of commercial properties that are rented to others (condominiums, apartment complexes, etc.). Here is a close look at habitational insurance, which is different from traditional homeowner's insurance.
The Basics Of Habitational Insurance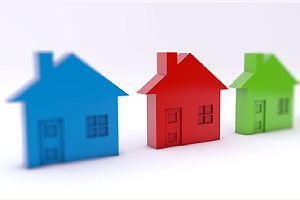 Habitational/landlord insurance offers liability coverage for claims associated with tenant injuries or losses caused by incidents such as fires, storms, theft and vandalism. Depending on your location, these types of policies may be customized to also include coverage of damages resulting from floods or earthquakes.
Who Needs It?
Anyone who rents property to others will strongly benefit from purchasing habitational insurance. This includes homes, condominiums and boarding house owners. The properties in each of those categories are at risk of sustained damages due to natural disasters, theft or acts of vandalism committed by tenants or their guests.
Why Do You Need It?
If you rent property to anyone, habitational insurance will provide protection against a variety of adverse events. It can often be extremely costly to repair or replace stolen or damaged possessions; however, a habitational insurance policy can cover these costs.
Unique Coverage Not Included Within Other Policies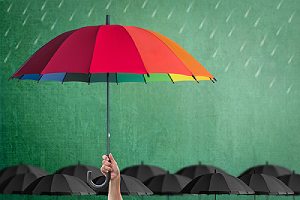 The types of coverage provided by habitational policies will be specific to the particular property being covered. It is important to verify which items are covered by your specific habitational/landlord insurance policy, as well as understanding the coverage limits and deductibles that may be applicable to your policy.
What Does Habitational/Landlord Insurance Cover?
A standard habitational/landlord insurance policy should typically include:
General liability claims: Should a tenant or visitor become injured on your property, (e.g. slipping on a unit's floor or steps, electrocution, etc.) your policy can help cover any related medical bills and legal fees.
Theft and vandalism: This policy will provide assistance with the property damages, repairs or replacement of items as a result of theft or vandalism.
Wind, fire, and storm damage: Fires and windstorms can severely damage rental properties; consequently, cleanup can be extensive and costly. If the property is in an area that is prone to floods and/or earthquakes, the purchase of this type of coverage should also be considered.
According to the Insurance Information Institute, approximately one in 40 insured properties has a property damage claim related to wind or hail each year, one in 350 insured properties has a claim related to fire and lightning and one in 400 has a claim related to theft each year. Natural disasters and incidents of theft and vandalism are extremely common in in the U.S. with each having particular areas of concentration.
Habitational insurance is ultimately designed to protect both owners and tenants against damages resulting from any of these types of events. If you are an owner or landlord, this type of protection can provide peace of mind.
What Doesn't Habitational/Landlord Insurance Cover?
It is also important to know what types of claims habitational/landlord policies do not typically cover. This form of insurance generally does not provide coverage for:
Signage: Damages to signs and other outdoor property are rarely covered by habitational insurance policies.
Vehicles: Any personal vehicles will not be covered by habitational insurance. These are covered by a personal property policy.
Equipment breakdowns: If any HVAC systems (or other similar equipment) on your property malfunction, they may not be covered by a habitational policy. A personal property policy may cover these types of items.
Work With An Experienced Specialty Insurance Agent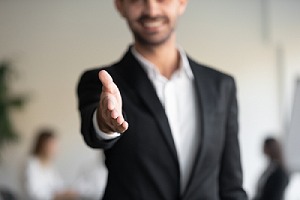 Contact the experts at Pro Insurance Group in Elgin, Illinois for more information on habitational insurance and its benefits. We are dedicated to serving as one-on-one advocates for each of our clients, regardless of their unique needs and budget. We offer a wide range of carrier options and strive to form long-lasting relationships with our clients.
If you are a landlord or another similar owner of rental property, you will benefit significantly from obtaining a habitational insurance policy. This type of specialty insurance can help protect both your property and your tenants from a variety of incidents, including fires, windstorms, theft, and vandalism. Available policies also include liability coverage for bodily injury, as well as flood and earthquake coverage for certain locations. You can check the National Seismic Hazard Maps and FEMA's flood maps to see if your home is at risk of sustaining damages from these types of disasters.
Call Pro Insurance Group today at 833.619.0770 or contact us online to receive a quote or to learn more about our specialty insurance policies.