All businesses can benefit from having business insurance and some businesses are even required to have it. Similarly, if you are the landlord of an apartment complex, condominium or any other rental property, you will benefit significantly from habitational/landlord insurance, which is a type of commercial property insurance policy. Here is a close look at what this type of policy covers, and why it is important.
How Can Habitational Insurance Provide Protection?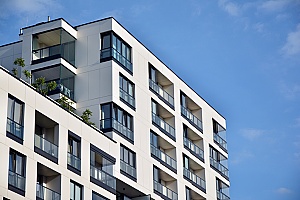 Landlord/habitational insurance provides coverage for the building as a rental property. This form of protection is designed to help landlords and/or building owners cover the costs associated with the repair of damages to the property and is different from a standard personal homeowners' insurance policy.
The types of risks most rental properties encounter depend on factors such as location, the number and type of residents and local crime rates, although many hazards are common to all properties.
Reasons To Acquire A Landlord/Habitational Insurance Policy
The process of acquiring property insurance may often seem daunting. However, working with an experienced specialty insurance agent and obtaining the correct habitational insurance will help provide financial protection from a crisis event helping to avoid unnecessary loss of resources. Here are four major reasons for acquiring a landlord/habitational insurance policy.
Covers Losses From Weather Related Incidents
One of the many calamities covered by habitational insurance policies is loss arising from natural disasters and weather-related events. Fires, lightning, hail and wind storms can cause severe damage to the exterior, and sometimes the interior, of a residence. Fortunately, a habitational policy can cover the ensuing cleanup costs.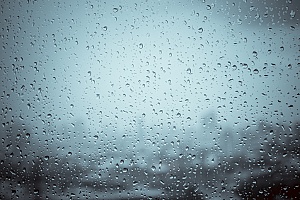 If you live in an area where floods and earthquakes occur frequently, coverage for those events may be obtained but offered separately. According to The U.S. Census website, Calhoun County in Florida lost more than 80 housing units between 2018 and 2019 after Hurricane Michael struck the state in October 2018, while Jackson County also lost nearly 70 housing units during that event.
Protects Against Theft & Vandalism
Much like homeowners and renters, landlords of habitational dwellings such as condominiums and apartment complexes are susceptible to theft. Properties in transition or those left unattended for any period of time can be particularly susceptible. A habitational insurance policy can help protect you against theft of property such as AC units, appliances and fixtures. Theft coverage will shield you against losses of property belonging to others that are located on your premises.
Offers Peace Of Mind
A habitational insurance policy will provide you with peace of mind as a landlord. It's unreasonable to believe all accidents and disasters can be prevented; habitational insurance understands and provides coverage for the unavoidable perils that will occur despite best efforts. Preparing in advance, for costly repairs and replacements, through the coverage of habitational insurance allows you to focus on other aspects of life.
Shields Against Hefty Costs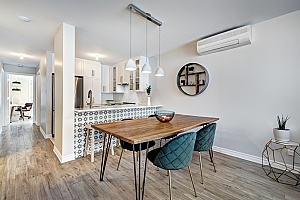 In addition to protection from natural disasters and theft, a habitational/landlord insurance policy can provide coverage against claims related to vandalism and tenant injuries. Similar to theft, damages arising from incidents of vandalism can often be expensive to repair.
Your tenants can also sustain a variety of injuries on your properties (e.g. slip-and-fall, electrocution, etc.) even when adequate precautions are taken. Fortunately, the general liability clause of your habitational policy provides coverage for ensuing legal and medical costs.
Finding The Perfect Level Of Coverage
One of the main questions you may have when initially seeking habitational insurance is "what level of coverage should I obtain?" The answer to this question depends on several factors, including:
The unique requirements of the property
The geographic location of the property
Presence of any high-value items
Pets on the premises
The presence of a swimming pool on the property
These are some of the factors that will impact the premium you may be required to pay on your habitational/landlord insurance policy.
Speak To A Specialty Insurance Agent Today
Reach out to the experienced specialty insurance agents at Pro Insurance Group in Elgin, Illinois for more information on habitational insurance and the benefits that come from acquiring a policy. Our agents are dedicated to serving as one-on-one advocates for each of our clients and building trust-based relationships. We strive to provide high-quality solutions regardless of the individual client's needs and budget.
If you are a landlord for an apartment complex, condominium or another group of rental properties, you will benefit substantially from acquiring habitational insurance. This type of policy includes a general liability clause that covers legal fees that arise from tenant injuries on your properties. It also pays for claims related to natural disasters, theft and vandalism. Depending on your location, you may also purchase earthquake or flood coverage separately if your area has a high risk of these types of disasters.
Call Pro Insurance Group today at 833.619.0770 or contact us online to request a quote or to learn more about our specialty insurance policies.
Apply For A Quote