Landlords are different from tenants because they manage apartment complexes and other residential units; however, they are similar to their occupants in one major sense: they face risks to their properties. A rental property can be vandalized, damaged due to a natural disaster such as lighting, hail, or wind, or face the risk of theft. Fortunately, a landlord/habitational insurance policy can provide coverage against these types of risks.
Habitational/Landlord Insurance Coverage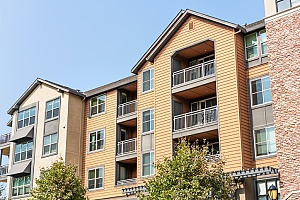 Habitational/landlord insurance protects both landlords and tenants in several ways and also provides coverage for damages resulting from natural disasters. In certain cases, these types of policies may also include equipment breakdown coverage for items such as an HVAC system, environmental cleanup coverage, such as after a property's exposure to pollution and loss of income coverage, which is similar to business interruption insurance coverage.
A habitational policy also includes general liability coverage, which helps cover medical bills and legal fees in the event another person (tenant or visitor) is injured on your property. These costs can become quite financially damaging without proper insurance.
Protects Landlords & Tenants
Habitational/landlord insurance policies cover incidents of theft or vandalism on residential property. This coverage shields landlords from the loss of belongings to tenants on their dwelling premises. Be sure to ask your insurer about the coverage limits on your policy.
Helps Cover Costs From Natural Disasters
Rental properties can also sustain damage due to natural disasters such as fires, hurricanes and windstorms. Habitational insurance can help pay the associated cleanup costs, which can often become quite extensive. Depending on your location, habitational policies may also include flood or earthquake coverage if these events occur frequently in your area. Fortunately, data compiled by the Insurance Information Institute reveals that natural disaster-related losses have decreased significantly over the last three years (from approximately $106.5 billion in 2017 to $24.4 billion in 2019).
Who Should Acquire Landlord/Habitational Insurance?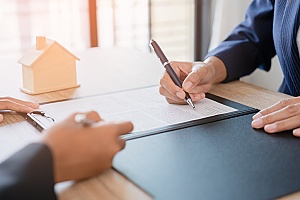 Anyone who owns and operates rental properties needs habitational insurance. This includes single-dwelling landlords, condominium owners and boarding house owners. As a landlord, you are responsible for both the property you rent, your tenants, any visitors your occupants receive and employees who help maintain your property.
Habitational insurance may initially seem like a nuisance expense, but it ultimately constitutes a critical cost-saving investment. Most insurers will typically offer a variety of policies that carry different premium amounts, deductibles and coverage options to satisfy all types of client needs. Compare the amounts and options that make the most sense for your building(s); enlist the assistance of an experienced insurance provider to ensure your understanding of policy coverages and limits.
The Benefits Of Acquiring A Habitational Insurance Policy
Habitational/landlord insurance policies are beneficial for one primary reason: they shield policyholders against costly risks and liabilities. The proper habitational policy will provide protection from liabilities resulting from events such as theft, vandalism, and natural disasters. Confirm with your insurance company what the deductible on your policy is; according to the Insurance Journal, carriers are seeking deductibles between $100,000 and $250,000 for some non-coastal frame apartment schedules.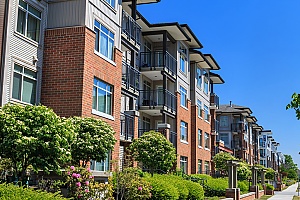 Additionally, it's important to remember that habitational insurance is different from traditional homeowner's insurance, which typically covers not only a house's contents, but also attached structures such as sheds and garages, as well as the land the home sits on. Dwellings covered by habitational policies do not generally have any exterior property; therefore, the limits on these policies are often lower.
Reach Out To The Agents At Pro Insurance Group
Speak to the experts at Pro Insurance Group in Elgin, Illinois for more information on habitational insurance and its benefits. We are dedicated to serving as one-on-one advocates for each of our clients, regardless of their unique needs. We offer a wide range of carrier options that will meet both the needs and budgets of our clients.
If you are the landlord of an apartment complex, condominium or any other similar type of rental property, you will strongly benefit from acquiring habitational insurance. This type of policy will protect you from incidents of theft and vandalism to your rental properties. It will also cover the costs associated with repairing damage from natural disasters such as fires and windstorms. If you are located in an area where floods or earthquakes occur frequently, you can add this coverage to your policy. You can check FEMA's Flood Map Service Center and the U.S. Geological Survey to determine your zone's risk of flooding or earthquakes, respectively.
Reach out to the specialty insurance agents at Pro Insurance Group today by calling 833.619.0770 or by contacting us online to request a quote.
Apply For A Quote