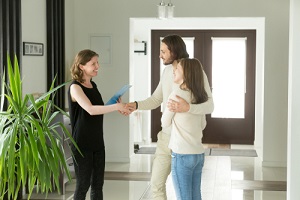 Landlord insurance can be extremely beneficial to have if you have any type of rental property (condominiums, apartments, etc.). Whether you live in New York or California, there are multiple inherent risks associated with rental properties. However, it's important to choose your policy carefully, as there are several factors that impact the cost of landlord insurance, including how high your premiums for this type of coverage can be. Here is a close look at this subject.
Factors That Influence The Cost of Landlord Insurance
A standard landlord insurance policy covers property damage, (caused by vandalism or natural disasters such as floods or earthquakes) theft, liability coverage and loss of rent as a result of a property being temporarily unlivable. Some policies also cover debris removal, trees, plants, shrubs, collapse of property claims and fire department service charges.
As beneficial as landlord insurance is, it doesn't cover everything. The following incidents and damages are generally excluded from landlord insurance policies:
Mudslides
Erosion
Neglect
Asbestos removal
Acts of war, including terrorism
Volcanic activity
Water damage resulting from drain or sewer backups
For coverage for these incidents, you would likely need a homeowners' insurance policy, flood insurance, or some type of optional add-on.
According to insurance comparison website ValuePenguin.com, the average annual premium for a homeowner's insurance policy was $1,083 in 2019. However, premiums in some states can be as low as $600 or as high as $2,000. There are eight notable factors that influence the cost of landlord insurance: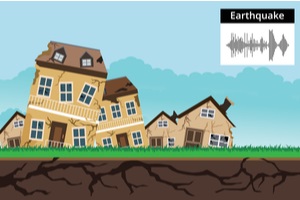 Natural Disaster Risk
If your residence is situated in an area where natural disasters occur frequently, your premiums will likely be higher. Be sure to stay constantly informed on your region's susceptibility to disasters, especially if this changes every year.
Rent Price
A landlord insurance policy can cover loss of rental income. Therefore, if you charge your tenants a higher monthly rent, you'll likely pay more for coverage.
Number of Rental Properties
The more rental properties you own, the higher your landlord insurance premiums will be as the risk of property damage or loss of rent is greater.
Replacement Costs
It is important to update your insurance company about the total cost to replace items in the home to include updated cabinets, flooring or modifications. If these items are significantly damaged, the replacement cost will likely be high. (Depreciation is sometimes considered when calculating replacement costs).
Age and Condition of Your Building
Older structures that are also in poor condition are generally more costly to insure. Poorly maintained properties can be subject to many liabilities.
Crime Rate
Some areas have higher crime levels than others. If the property location is known for frequent incidents of burglary, arson and other crimes, your premiums may reflect that in higher costs.
Excess
The amount of excess coverage you wish to purchase will also impact the cost of your landlord insurance policy. If you wish to have a low excess, you can expect to pay more in premiums.
Level of Coverage
Similar to other types of insurance, you're permitted to add extra coverage to a landlord policy. Depending on the additional level of protection, your premiums will be higher.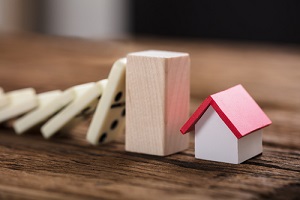 According to Houselogic by REALTORS®, landlord insurance typically costs between 15 and 20% more than homeowners' insurance.
When seeking a landlord insurance policy, be sure to request quotes from multiple insurers and carefully assess your coverage needs. If your budget isn't suited for a policy with high premiums, ask each insurance company about any special discounts they may offer.
Speak To The Landlord Insurance Experts
Contact the experienced team at Pro Insurance Group in Illinois to learn more about the many factors that influence landlord insurance premiums. We are committed to serving as one-on-one advocates for all of our clients, regardless of their insurance needs and budget. We also strive to develop and maintain long-lasting relationships with our clients.
If you rent out any type of property (apartment buildings, condos, etc.), you can benefit substantially from acquiring habitational/landlord insurance. Our policies are designed to protect both landlords and tenants — as well as their property — from a variety of different risks, including theft, vandalism, and natural disasters (for individuals who live in areas where floods and earthquakes are common, for example).
At Pro Insurance Group, we understand how valuable personal property is and are dedicated to shielding your belongings in any way possible. Our policies also include liability coverage, so that you're protected in the event that someone is injured in your dwelling.
Call Pro Insurance Group today at (833) 619-0770 or contact us online for more information about landlord insurance coverage.