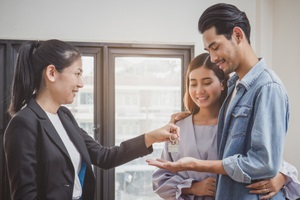 Landlord insurance is strongly encouraged for anyone who owns property or land that they rent to a tenant. A homeowner insurance policy does not protect against certain risks if the policyholder does not live in the home themselves and is usually not sufficient coverage for rental properties. This review discusses in detail the specific insurance coverage needs for landlords.
Everything To Know About Insurance Coverage For Landlords
Since homeowners insurance does not typically cover homes that the policyholder does not live in primarily, landlords are often required to obtain a landlord insurance policy to ensure optimal financial protection. Although landlord insurance is similar to homeowners insurance in some ways, it can help to understand the specific coverages your policy includes. Similarly to homeowners insurance, additional coverages are typically available if the policyholder desires, and typically incur a higher premium and deductible cost.
What Is Landlord Insurance?
A landlord is an individual who rents their property to someone else. Landlord insurance is an insurance policy specifically for landlords and differs from the landlord's homeowner insurance policy in that it may not cover all risks if the owner does not live in the home. Landlord insurance covers items and events, related to renting, not included in the owner's homeowner insurance policy.
Who Needs Landlord Insurance?
Landlord insurance is for anyone who owns a property, or multiple properties, that they provide for rent to a tenant, particularly if the property is not the owner's primary residence. Landlord insurance is available for those who rent their property to tenants long-term or on a short-term basis (i.e. Airbnb). It can also cover various property types, including but not limited to single-family property, multi-family properties, apartment buildings and manufactured homes.
What Can Landlord Insurance Cover?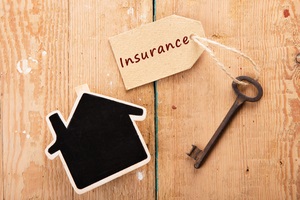 Landlord insurance can help cover repair and replacement costs for your dwelling, other structures that are on your property, your personal property, costs associated with vandalism and burglary and renovation costs (in certain cases).
As with other types of property insurance, landlord insurance also has deductibles, premium payments and limits. It is important to discuss the specific details of your policy with your insurance agent before you start your policy.
Dwelling
Dwelling coverage protects the home itself. This means if any covered costs arise related to the home, the insurance provider can cover them. For example, if your rental home is damaged by fire, wind or hail during a bad storm, you may file a claim to have the repair and replacement costs covered up to the limits that are established in your policy.
Other Structures
Coverage for other structures refers to any additional property on your land aside from your primary home. For example, a shed, barn and/or guest house could be considered "other structures" in your policy. This could also refer to other detached property as well, such as a fence or a detached garage.
Personal Property
Personal property is often covered by landlord insurance. However, this can get complicated, and it is important to understand what is (and is not) covered as it pertains to your personal property. In most cases, personal equipment and machinery that is used to maintain the property are typically covered, whereas anything not used to maintain the property is not. For example, your snowblower and lawn mower may be covered, whereas your bicycle may not be covered by your landlord insurance policy.
Vandalism and Burglary
Most landlord insurance policies are specifically tailored to the needs of the individual landlord and any additional coverages that are required and available. Vandalism and burglary are not always included in standard policies. Of course, if the tenant has renter's insurance, they are protected from vandalism and burglary of their property, but your personal property may not be included in this unless you are listed as an additional insured in the renter's insurance policy. If this is the case, then adding vandalism and burglary coverage to your landlord insurance policy is typically recommended.
Renovations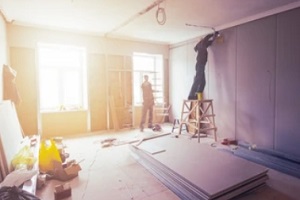 Your standard policy may also include costs associated with necessary renovations, or you may be able to add it to your policy for an increased premium and/or deductible. This provides coverage, for example, if updated building codes require you to renovate your property, which could lead to a loss of rental income while the renovations are made, in addition to the direct costs associated with the renovation (i.e. construction costs). Otherwise, the costs associated with the renovation can escalate quickly and drain the profitability of your rental property.
Contact Pro Insurance Group To Start Your Policy
Pro Insurance Group offers landlord insurance and can personalize a policy to fit your precise needs. To learn more about our coverage options and to receive answers to all of your insurance-related questions, give us a call or send a message today.