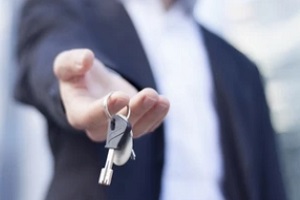 Being a landlord can be a highly rewarding experience; according to Zippia, 42% of landlords stay in their job for 11 years or longer. However, landlords have many responsibilities, so it's important to be prepared before should you decide to pursue this professional opportunity.
Regardless of the state you're located in or the types of properties you choose to manage, your work as a landlord can be significantly more rewarding if you take five basic precautions.
5 Tips for Becoming a Landlord
1. Get insurance
A landlord faces many different risks; their property can become damaged due to incidents of theft or vandalism, or because of natural disasters such as hurricanes and earthquakes. Additionally, tenants can sustain injuries on their premises following slip-and-fall accidents.
One of the most effective ways to protect yourself from claims associated with these and other incidents is by purchasing landlord insurance. Most policies include both property damage and general liability coverage and, depending on the insurer, additional coverages including loss of rental income and emergency coverage may be available as optional add-ons.
It's also a good idea to require your tenants to carry renters' insurance. This type of policy is different from landlord insurance because it covers the items within a dwelling (personal belongings).
2. Have a strict screening process
No matter how many prospective tenants express interest in your rental properties, be sure to have a strict screening process. This will help eliminate those who have issues such as poor credit or a history of eviction and will also give qualified prospective tenants a good impression of you. A proper screening process should include requirements such as a rental application that includes a credit score and background check (for criminal issues).
According to a TransUnion SmartMove report from 2017, the average renter credit score was 650. This report also showed that 28% of applicants had at least one criminal hit on their record. References and interviews are also beneficial screening tools.
3. Write a clear lease agreement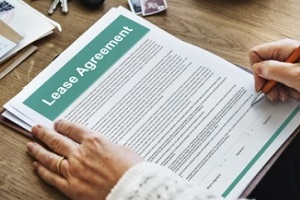 A lease agreement is one of the most important documents for any landlord to have. This constitutes a binding contract between you and your tenants and outlines how and when monthly rent is collected (on what day, via personal check or electronically, etc.) and what types of items and behavior are and are not permitted.
A lease agreement should address rules regarding property alterations, (e.g. renovations) subletting, parking, pets, pest control and lawn maintenance. If necessary, consider enlisting help from a real estate attorney to create this document.
4. Seek out opportunities for extra income
Often, there are several ways you can earn income as a landlord in addition to collecting monthly rent payments. For instance, you may also collect rent for garage space, storage sheds and parking spaces. Consider allowing tenants to have pets if they pay a deposit and or a monthly fee for each pet. As with other aspects of landlord-related business, be sure to research how much other property managers in your area charge, on average, for these services and extras.
5. Raise your rent annually in accordance with market rates
As a landlord, you'll likely have to increase rent each year by 5 or 10% for reasons such as inflation or increases in maintenance costs, property taxes or the cost of insurance. Before deciding the percentage increase, be sure to perform adequate research on whether your area has rent control laws. For example, Oregon is currently the only state that has statewide rent control (7% plus inflation, as of 2019).
Through programs and special software packages, you can learn how to become a successful landlord as well as how to use incentives, such as fans and backsplashes, to keep good tenants.
Speak to the Landlord Insurance Pros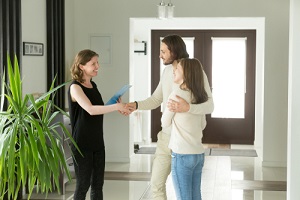 Contact the experts at Pro Insurance Group to learn more about what steps to take before becoming a landlord. We're dedicated to serving as one-on-one advocates for each of our clients, regardless of their insurance needs and budget. We also strive to form and maintain long-lasting, trust-based relationships with all of our clients.
If you are a landlord or plan to become one, we highly recommend that you purchase insurance. At Pro Insurance Group, we understand the many risks associated with this type of work and are committed to protecting you against these liabilities.
Our policies include both general liability and property damage coverage, allowing your property to be repaired or replaced if it is damaged by theft, vandalism or fire. If you live in an area where floods and earthquakes occur frequently, you can also acquire additional coverage against these natural disasters.
Pro Insurance Group also provides habitational insurance, which we recommend you advise your tenants to acquire. Call Pro Insurance Group today or contact us online for more information about our policies.