Being a landlord can be a rewarding experience. However, this role also entails many responsibilities. Landlords are not only responsible for protecting the properties they rent but also the tenants who live in these residences. Here are 3 important landlord obligations and responsibilities.
1. Ensure Property Is Maintained Promptly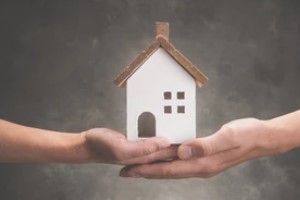 Every property should be completely livable, which means a landlord must always verify that their dwellings are in proper condition. This means ensuring that the plumbing, electrical and heating/air conditioning systems are functioning.
Additionally, a landlord should check that all appliances, such as ovens and refrigerators, work properly. If any of your properties have in-home washers and dryers, you're responsible for these as well. According to Porch, landlords field an average of six calls per year from tenants regarding repairs.
Most rental agreements include that in cases where major repairs are necessary, or those involving health code violations, the landlord must resolve the issue within 2 or 3 days. In the event a residence becomes uninhabitable due to a disaster such as a pest infestation or flood, you may have to assist your tenant with finding a temporary home. Tenants are responsible for small repairs such as replacing light bulbs.
2. Give Advance Notice Before A Rent Increase
The majority of rental agreements allow landlords to raise rent following a lease expiration; however, the landlord must give a minimum of 30 to 60 days' notice before such an increase. Some states and cities have rent control, which means there is a limit to how often landlords can increase monthly rent during a yearlong period. Per iPropertyManagement, landlords have increased rent by 31% on average since 2010.
In addition to keeping housing affordable, rent control often helps prevent displacement. Some states preempt rent control, while others don't. Some rent control laws also give landlords the opportunity to recover a rent-controlled residence if the landlord decides to use that apartment as their primary home for the following five years.
3. Follow Eviction Laws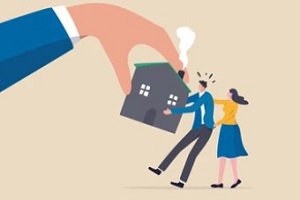 When a tenant fails to pay their rent for several months, or repeatedly violates their lease agreement, you as the landlord generally have the right to evict this tenant. Every state has a federally-mandated process for evictions that outlines the steps a landlord must take in order to remove the tenant without violating any rights they may have.
Common examples of those requirements include providing the tenant with a 30 or 60-day written notice and using specific forms. In special circumstances, including the ongoing COVID-19 pandemic, state governments can introduce moratoriums on evictions.
Aside from failure to pay rent, other common reasons for evicting tenants include illegal activity (assault, selling or manufacturing drugs, etc.) and lease violations (severe damage to a property, having more than the maximum permitted number of people living in a unit, etc.). Many states in the U.S. have also banned two types of evictions:
Retaliatory evictions: When a landlord evicts a tenant as punishment for reporting health code violations and other grievances.
Self-help evictions: Taking extreme measures to evict a tenant, such as changing the locks on the unit, turning off utilities without prior notice or placing the tenant's possessions outside of the dwelling.
Other Key Landlord Obligations
Other essential responsibilities landlords have include providing personal contact information to tenants (in case of emergencies), returning security deposits to tenants who move out in a timely manner (usually 30 to 60 days) and alerting tenants before entering their rental unit.
Adhering to these protocols will establish and maintain a positive and professional relationship with current and future tenants. Purchasing a comprehensive landlord insurance policy ensures that the property(ies) and tenants are protected, and the units stay in operating order for continued income.
Speak To The Landlord Insurance Pros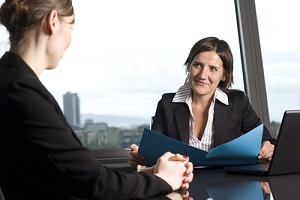 Contact the experts at Pro Insurance Group to learn more about the most important responsibilities for landlords. We're committed to serving as one-on-one advocates for each of our clients, regardless of their budget and needs. We also strive to maintain long-lasting relationships with all of our clients.
If you own, or provide as a rental, any type of property (apartments, condominiums, etc.), we highly recommend landlord insurance. Our policies are designed to protect landlords and tenants against a variety of risks and liabilities, including fires, natural disasters, theft and vandalism.
They also include general liability coverage, which can help pay medical expenses and legal fees in the event that someone is injured on your property. If earthquakes or floods are common in your area, you can also acquire this coverage as an add-on.
Call Pro Insurance Group or visit us online for more information.