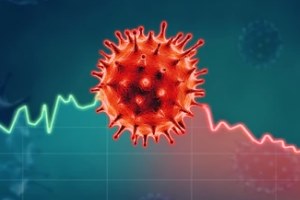 The COVID-19 pandemic has significantly impacted millions of Americans in several ways. One of the most notable impacts has been the loss of employment, especially at the beginning of the pandemic, in March 2020.
In the months following the global outbreak of the virus last year, unemployment claims in the United States reached record levels, and in April 2020 more than 14% of Americans were jobless.
Top COVID-19 Rent Suspension Related Questions For Landlords
Since then, many states have greatly recovered, although certain states still have a large proportion of residents that are still unable to afford monthly rent payments due to their employment and overall financial situation.
For this reason, many landlords across the country have introduced rent forgiveness or suspension initiatives to help alleviate their tenants' financial burden. However, the exact rules for these programs vary by state and, in some cases, by county as well. Here is what landlords should know about the COVID-19 rent suspension.
Can I Evict Tenants For Failing To Pay Rent Or Utilities?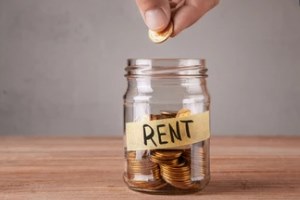 The answer to this question depends on the state and county. For example, in Illinois, there is currently a hold, or "moratorium", on tenant evictions until June 26, 2021; a program which will be gradually phased out until August. There is no hold on utility shutoffs in Illinois, however.
In Virginia, on the other hand, there is no hold on evictions but there is a moratorium on utility shutoffs until at least 60 days following the end of the state of emergency. In some locations, landlords are also still permitted to file an unlawful detainer against tenants who violate their lease agreement or threaten the safety or health of other tenants.
In certain states, like Illinois, there are certain resources such as the Department of Human Services that tenants can use to obtain information and/or assistance with rent and utility payments.
Can I Require Tenants To Pay Rent Online?
If the lease agreement you have with your tenants already allows online rent payments, the answer to this question is "yes." It is important to remember that some tenants lack internet access and are unable to pay rent online. Therefore, you should attempt to accommodate these individuals by providing a drop box.
What Do I Do If A Tenant's Lease Is Up For Renewal & He/She Refuses To Leave Despite Already Having Given Notice Of Moving Out?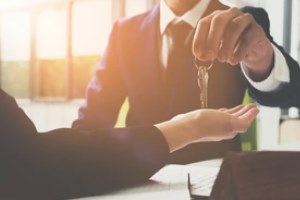 In many states and counties, the basic rules and terms of a lease agreement still apply, even during the COVID-19 pandemic. Therefore, you can bring legal action against any tenant who refuses to vacate the premises. It is ultimately your decision whether or not you wish to begin legal proceedings against such a tenant.
If One Of My Tenants Is Diagnosed With COVID-19, Am I Required To Disclose This?
Generally speaking, landlords are not obligated to disclose tenants' COVID-19 diagnoses, as this would constitute a health information privacy violation. Instead, you should simply encourage tenants to continue following COVID-19 safety guidelines such as regular handwashing, disinfecting, wearing masks and social distancing, especially for those who are unvaccinated or only half-vaccinated.
For more information on this subject, you and your tenants can visit the Centers for Disease Control and Prevention (CDC) website or the Federal Register website, which includes details on halts on evictions.
As always, you may contact your local authorities and human services departments to receive further clarification on what you, as a landlord, are allowed to do regarding rent suspensions. Be sure to also remain informed about changes in laws and rules in your state or county, as the national situation involving the COVID-19 pandemic continues to evolve every month.
Speak To The Experienced Landlord Insurance Agents
Reach out to the experts at Pro Insurance Group for more information on what landlords need to know regarding rent suspensions during COVID-19. Our specialty insurance agents are committed to working as one-on-one advocates for each of our clients, regardless of their insurance needs and budget. We also aim to develop and maintain strong, long-lasting relationships with all of our clients.
If you are a landlord for any type of property (apartments, condominiums, etc.), you can benefit substantially from acquiring landlord insurance. This type of specialty insurance policy covers incidents of theft and vandalism, as well as property damage claims that arise from natural disasters such as fires and earthquakes.
A habitational policy can also protect both you and your tenants by including liability coverage, which is extremely useful in the event of an onsite tenant injury. Call Pro Insurance Group today at 833.619.0770 or contact us online to request a quote or to learn more about our policies.