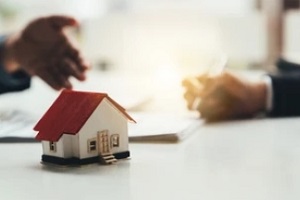 Landlords often face cases in which tenants break the lease agreement through acts of property damage, theft and vandalism. Some may do so as a direct response to a newly enforced policy or to a rise in rent. Regardless of the reason, landlords are responsible for addressing the situation, which can occur for an extended period.
Malicious Intent claims have risen almost 30% in the last decade. If this is a concern for you, talk to your insurance provider about additional coverage you can purchase to ensure you are thoroughly protected.
What Is Malicious Damage?
Malicious Damage is a form of vandalism and is done when a person knowingly and intentionally damages property on purpose. It is not accidental nor unexpected, but destructive, reckless and usually vindictive in nature.
Some examples of Malicious Damage may be broken windows, holes punched/kicked in the walls, doors knocked off of hinges, graffiti, dumping garbage or any other intentional destruction or defacement of property. Because it is considered vandalism, tenants can be prosecuted. They may face fines or even jail time, in addition to paying restitution.
Who Pays For The Repairs?
If the damage is not severe, you may be able to cover the cost of the damage with your tenant's deposit. If the cost to repair or replace exceeds that amount, and you don't have insurance, you may have to cover the cost out of pocket. However, if purchased in advance, landlord insurance provides coverage for malicious damage.
Depending on the provider, some policies may include malicious damage under property damage or vandalism, but with some providers you may have to purchase a Malicious Damage Coverage rider separately. In addition, some policies may only cover damages done by tenants of the property, while others will cover damages done by anyone.
Does Renter's Insurance Cover Malicious Damage?
Renters Insurance is similar to homeowners insurance because it will generally cover these three things: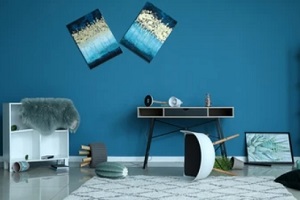 Property Damage – Sudden or accidental damage to personal belongings, furniture and electronics up to the policy max
Liability- Medical bills for someone who is injured on the covered property to include legal costs
Additional Living Costs – Such as temporary housing if the property is uninhabitable
You should be very specific about desired coverage type, deductibles and policy limits. Tenants can also consider adding the Landlord to the Renters Insurance Policy as an additional insured. Through this additional coverage, if a third party does damage, both the tenant and landlord are protected.
How To Prevent Malicious Damage?
Although cases of malicious damage are on the rise, there are measures you can take to prevent it. Prior to engaging in a lease agreement, follow these precautions when considering potential residents:
Background Check
Ask for references, and confirm them
Require a large deposit
Take photos of all living space and appliances prior to move in
Set clear expectations and be courteous
Though all these preventive measures are important to follow, there are a few that stand out more than the others. A background check can prevent renting to someone with a clear history of destructive behavior. The large deposit requirement may ensure they don't perform any activities that will prevent them from regaining it.
No matter what the background is of the potential tenant, it is crucial to take photos of the apartment before anyone moves in. This helps keep a physical record of the condition of the apartment as opposed to a verbal claim by either party.
A respectful and courteous attitude must be expressed towards any potential tenant throughout the process. Check out more Landlord Tips here.
Evicting A Malicious Tenant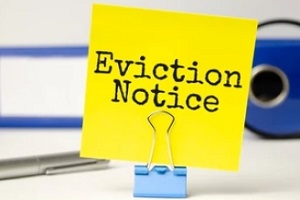 A tenant may be evicted for breaking the lease agreement, particularly if it was due to an illegal activity. Should you have to evict a tenant, you must ensure your reasons are valid and are aligned with the lease agreement. Not having sufficient evidence for doing so may result in a lawsuit for wrongful eviction.
There are also laws in place to protect tenants from privacy violations, harassment and uninhabitable conditions. Additionally, you can not go through the tenant's personal belongings, forcibly remove the tenant from the property or cut off utilities such as electricity or gas. Instead, if a tenant refuses to leave the premises after their eviction date has passed, you must file a court case.
Taking preventive measures and having proper insurance will ensure you are well protected in any situation. Talk to an expert or contact Pro Insurance Group for more information.