Motor vehicle accidents can be extremely expensive to repair, especially if they result in severe injuries or substantial damages to at least one of the automobiles involved. Therefore, it's important to carry auto insurance in order to avoid paying most of these costs out-of-pocket. In Illinois, Aurora, IL auto insurance is relatively affordable. According to the insurance comparison website The Zebra, the average annual auto insurance rate in Illinois is $1,120. This rate is 21.6% less than the national average.
Auto Insurance Coverage In Aurora, Illinois
According to the U.S. Census Bureau, Aurora, Illinois has a population of 199,927 as of 2019. That year, there were 15 people involved in fatal automobile accidents per 100,000 residents, per City-Data.com. This marks a significant increase from the number of persons involved in fatal crashes in Aurora in 2018 (3 per 100,000 population). However, the average number of individuals involved in fatal car accidents in Illinois was substantially higher in both 2018 and 2019.
Not all car insurance policies include the same coverage options. However, here are five essential coverages most policies have.
Bodily Injury Liability
Similar to many other states, Illinois legally requires drivers to have a minimum level of liability insurance. This type of coverage pays for damages suffered by third parties as a result of a car accident, including medical bills and loss of income.
Comprehensive Coverage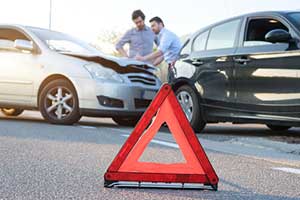 Comprehensive coverage pays for the cost of damages to your vehicle that occur due to incidents you cannot directly control. This includes weather-related events such as floods and hail, theft, acts of vandalism, and crashes involving animals. Comprehensive insurance does not generally cover damages resulting from collisions with common road objects such as potholes.
Collision Coverage
With collision coverage, you can pay for damages to both your car and other vehicles involved in your accident, no matter who is liable for the crash. This type of insurance also covers damages arising from an accident with a tree or a pole.
Gap Coverage
Gap coverage will help you pay the difference between the total sum you owe on your automobile and its actual cash value (ACV) after a collision. The ACV is calculated by utilizing your car's value at the time of the accident. Gap coverage is typically an optional add-on to an auto insurance policy.
Uninsured Motorist
As its name suggests, uninsured motorist coverage helps pay for medical costs and vehicle damages following an accident with another driver who does not have auto insurance. This type of coverage can also typically pay medical bills for any passengers injured in your crash.
Reach Out To An Experienced Illinois Auto Insurance Agency
Speak with the experienced professionals at Pro Insurance Group to learn more about Aurora, IL auto insurance. Our agents are highly knowledgeable about Illinois state laws regarding car insurance and can help you choose a policy with coverage options, limits, premiums, and deductibles that meet your unique needs and budget. Call Pro Insurance Group today at (833) 619-0770 or contact us online to request a quote.