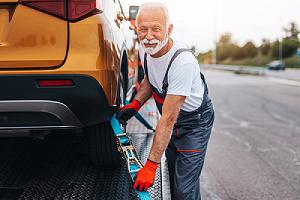 Any company that tows vehicles is able to protect their business by having appropriate insurance designed for the risks associated with towing. Whether your company is a commercial tow truck business, towing disabled vehicles, or offers towing services as part of a repair shop or salvage or hauling business, commercial towing insurance will provide coverage for the possible risks.
What Types of Towing Insurance Coverage Does Your Business Need?
The type of towing insurance coverage your business needs, as well as the appropriate coverage limits, will be determined by the types of services your business offers. Some of the most common types of coverage that towing businesses need include:
Tow General Liability
Towing insurance provides coverage if you are found legally liable for bodily injury, property damage or personal injury that is not directly related to your covered vehicles. Your states' laws likely require your business to carry general liability coverage as a condition to obtaining a business license.
Towing Auto Liability
This coverage will protect you if you are at fault in an accident; in fact, states' laws require each of your tow trucks to have an auto liability policy covering it. This insurance coverage also includes Property Damage which insures you against damage done to others' property, and Bodily Injury which covers personal injuries.
Uninsured Motorist Insurance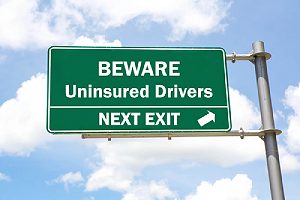 This coverage pays for injuries to you and your passengers caused by drivers who either do not have insurance, or the coverage they have is inadequate. It also protects you for injuries sustained in a hit-and-run incident.
Worker's Compensation Insurance
Similarly to towing auto liability, worker's compensation insurance is required by state laws. It is insurance coverage that pays for medical expenses and lost wages for your employees if they are injured while on the job.
Medical Payments Insurance
This coverage will pay for the medical expenses for anyone, whether driver or passenger, who is harmed while riding in one of your trucks.
On-hook Towing Liability
As the name suggests, on-hook towing liability provides coverage for damage to a vehicle being towed by one of your trucks while hooked up.
Garagekeepers Liability
This insurance will cover damage to the vehicles that you hold on your premises after a tow.
Physical Damage Insurance
This coverage will protect your vehicles from accidental damage, meaning that it will pay for repairs after an accident. This insurance includes Collision, which covers damage to your vehicles sustained in a collision while on the road, and Comprehensive providing coverage for damage to your vehicles resulting from fire, theft, vandalism and other unexpected events.
Cargo Insurance
Cargo insurance will protect your customers' possessions; if a customer leaves a wallet in a vehicle that your company has towed and the wallet is stolen, this insurance covers that loss. It provides coverage for your customers' possessions that may be lost, stolen or damaged while in your custody.
Liability Umbrella
This is a policy that provides protection when the monetary damages from an accident exceed your existing insurance coverage limits.
What Does Towing Insurance Cost?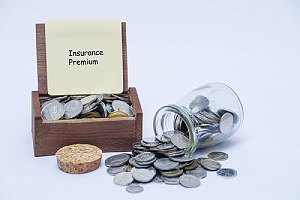 The insurance premiums for towing insurance will depend on a range of rating factors based on your company's track record and other factors, including but not limited to:
Type of towing operation – If the business tows for your own garage, contracts out to different motor clubs or auction houses or specialize in repossessions.
Size and type of towing vehicles – If the business fleet includes flatbeds, single, double, or triple axels, light duty or heavy duty wreckers, rollback carriers or underlift wreckers. Larger trucks typically require higher premiums than smaller ones.
Number of trucks in your fleet.
Make, model and age of each of your trucks.
Drivers' records.
Distances normally travelled.
Geographic service area.
Safety record of the business.
Length of time your company has been in business.
Whether you keep your customers' towed vehicles on your own premises.
What services your company provides other than towing and how much those services contribute to your overall income.
Which state and federal safety programs and security measures your company follows.
The last three to five years of your loss run history. This refers to the history of claims from your business.
You can lower the cost of your premiums if you take proactive steps to operate a safe towing business. To qualify for discounts, you should be prepared to show your insurance agent that your towing business takes safety seriously enough to go above and beyond the norm. Important measures you can put in place to demonstrate your business warrants a discount include:
Provide safety manuals and employee handbooks to your employees and contractors.
Install and use GPS systems in your trucks.
Install surveillance cameras to add security to your premises.
Contact the Tow Truck Insurance Experts at Pro Insurance Group for More Information
Whether your towing business requires low cost tow insurance to get started or you have a larger company that needs more specialized tow coverage, the licensed professionals at Pro Insurance are available to help you determine the coverage best suited for your business. Contact Pro Insurance Group for a customized quote for your towing business.