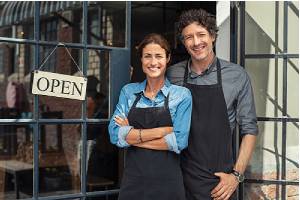 When considering business insurance needs, the obvious coverages are first on many checklists. Businesses typically need insurance to protect the company, any company-owned or leased property and the company's employees.
The types of insurance recommended can vary depending on the industry, and the food and beverage industry is no exception. Understanding what types of insurance are available can help you choose the best for your business. Here are some of the most common types of insurance within the food and beverage industry.
Business Owner's Insurance
Business owner's insurance is a broad category that protects a business and its owner, and is relatively standard across industries.
General Liability
General liability insurance covers the basics including product liability, personal and advertising liability and bodily injury, though the specifics may vary between plans. This insurance will provide the bulk of your protection in general liability circumstances.
This coverage includes if someone falls in one of your stores or restaurants or has any quality issues with the food and drinks you serve, such as unexpected allergies, or illness associated with undercooked foods.
Property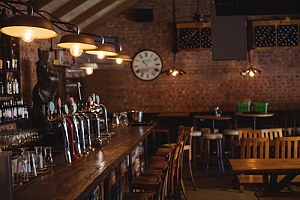 Property insurance protects your property, including buildings and equipment, against situations including fire, theft or vandalism. Since buildings and equipment can represent a large up-front expense, insurance coverage is an invaluable investment for your business as a whole.
Cyber
With the growing digital age, cyber threats are becoming increasingly frequent and causing more damage than before. Cyber insurance will protect your customer and business data in the event of hacking, viruses and data breaches.
Food and Beverage Insurance
Some insurance is more specific to the food and beverage industry, in particular, for restaurants. These insurance options provide better coverage for the specific industry needs than that which would be covered by business owners insurance.
Peak Season
Peak season insurance increases personal property insurance during the periods of time when the number of customers is significantly higher. This is most applicable for restaurants and other customer service sectors within the food and beverage industry. However, any business that experiences peaks and valleys, such as the food suppliers for those restaurants that also have similar peaks and valleys in their customer numbers, should consider it.
Spoilage and Equipment Breakdown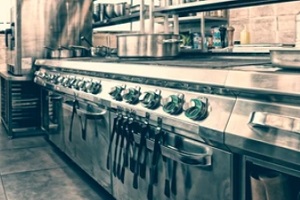 Spoilage and equipment breakdown insurance covers some of what property insurance may not cover. This includes damage from equipment malfunction, the costs to repair or replace broken equipment and any food that spoils due to a power outage or a refrigerator or freezer malfunction.
Business Auto
Any business with company-owned vehicles should have some form of business auto insurance. This protects not only the vehicle and any cargo it carries but also provides coverage for legal costs and injuries if there is an accident involving a business vehicle.
Liquor Liability
Another type of insurance more applicable to restaurants and bars, is liquor liability insurance. This type of policy protects a business from legal fees, medical costs and any settlements related to damage resulting from someone you have served alcohol to. This includes any property damage as well as injuries your patrons may cause after being served.
Miscellaneous Insurance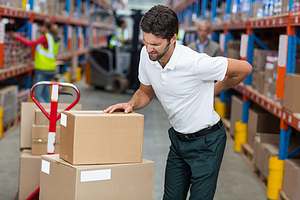 Other types of insurance that are not easily categorized as business owner's insurance or as specific food and beverage industry insurance are still important to consider when determining the needs of your business.
Worker's Compensation
In most states, worker's compensation is legally required. This will cover expenses associated with on-the-job injuries or illnesses sustained by your employees, including missed wages and medical expenses. This will make up the difference between the cost of treatment and what is covered by health insurance.
Umbrella or Excess
Umbrella insurance, sometimes called excess insurance, is a type of catch-all coverage to fill in the gaps provided by other types of insurance. This type of insurance offers coverage above and beyond what other insurance provides and will protect you in the event of potentially catastrophic events.
It may seem unnecessary, but having an umbrella policy can keep your business afloat when something happens that exceeds the coverage offered by other types of insurance.
Finding the Best Insurance for Your Business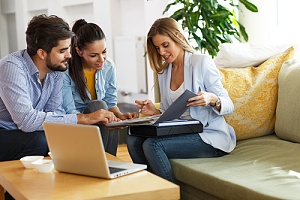 Insurance is an essential part of any business, but each industry has a different set of needs. The food and beverage industry, in particular, has much to keep in mind when considering what type of insurance to buy and how much coverage is needed.
It is important to understand the specific risks of your business and take appropriate measures to provide sufficient protection. Talking to other business owners in the food and beverage industry to learn their experiences can help with the process. Once you know what types of insurance will best meet your needs, you can request a quote by simply providing some basic information.The experts at Pro Insurance Group will help you determine the right coverage for your business.