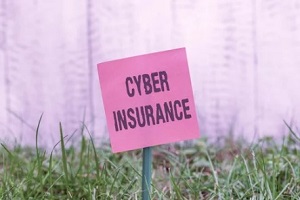 Cyber liability insurance helps protect companies from costs associated with data breaches (and other types of cyber crimes). The cost of cyber liability insurance ranges from $75 to $200 per month in most cases.
The average cost is around $150 per month. This totals between $900 and $2,400 annually, with the median totaling around $1,800 annually. That said, calculating the cost of cyber liability insurance is not that simple. Many factors influence the cost, including the size of your business, your industry, and your policy limits and deductibles.
In this review, we closely examine the cost of cyber liability insurance (and the factors that influence the cost).
What Factors Influence the Cost of Cyber Liability Insurance?
We strongly recommend a personalized quote from an experienced cyber liability insurance provider. There are no cookie-cutter approaches when it comes to cyber liability, and your expected cost depends on a multitude of factors.
The most notable factors that influence the cost of cyber liability insurance include policy limits, deductibles, cyber threats in your industry, your claim history, and the size of your company.
Policy Limits
Your policy limit is the maximum amount your insurance provider will pay for a claim. You may need a higher policy limit for certain high-risk industries or if you have a larger company with more than a dozen employees.
Of course, the more sensitive information you store and have access to, the higher your policy limit will need to be. Moreover, there are two types of policy limits, which are the following:
Aggregate limit: This is the amount the insurance provider will cover over the duration of your policy. Keep in mind most cyber liability insurance policies are annual.
Per-occurrence limit: As the name suggests, this is how much your provider will cover for any single claim.
Deductibles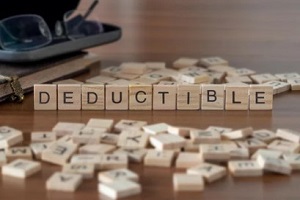 The higher the deductible cost, the lower the premium payment. On average, deductible payments for cyber liability insurance policies range between $2,000 and $3,000. Although a lower premium payment may seem enticing, it is important not to choose a deductible that is more than you can afford. Remember that you can not receive coverage for your claim unless you make the deductible payment.
Cyber Threats in Your Industry
Some industries carry more cyber risks than others industries. For instance, a network security company that stores client information online is at much greater risk of a data breach than a restaurant that primarily sells in-store (rather than online). If you are in a higher-risk industry, you can expect to pay for your cyber liability insurance policy.
Insurance Claim History
Much like with other types of insurance policies (i.e., commercial auto, property, etc.), your claims history plays a role in the cost of your cyber liability insurance policy. The more claims you have made in the past, the more you can expect to pay for your policy.
This is because insurance providers may view you as a greater risk. This is particularly the case if you were negligent and partially responsible for allowing third-party data breaches (and other cyber crimes) in the past.
Company Size (i.e., Number of Employees)
Lastly, the size of your company matters. The more data your company handles and the more employees you have, the greater the cyber risk. A small business will typically pay the lower end of the average cost range, whereas larger companies may pay significantly more for their policy.
How to Minimize the Cost of Cyber Liability Insurance
Depending on your provider and other insurance needs, you may be able to bundle your insurance coverage. This can help keep the cost of cyber liability insurance low. For example, if you also need errors and omissions (E&O) insurance, then combining the two coverages under a single policy may help minimize the overall cost. Some providers may also allow you to pay an annual premium (rather than monthly) at a discounted rate.
However, the best way to minimize the cost of your cyber liability insurance is to reduce your overall risk. The safer your insurance provider feels in covering you, the lower the amount they will charge. Notably, try these tips to help minimize the risk of needing to make a claim:
Ensure your data is secure (this may involve investments in security equipment and software)
Require multi-factor authentication for employees
Have a strategy (and educate employees) on how to avoid malware and phishing attempts
Change your business account passwords regularly
Pro Insurance Group Offers Cyber Liability Insurance Coverage
Are you considering cyber liability insurance to minimize cyber risk for your company? If so, then we encourage you to contact us today. We can provide a personalized quote and answer any questions or concerns you may have about your policy needs.