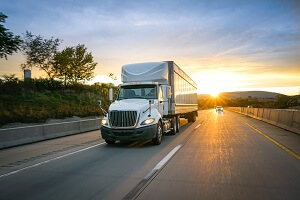 Commercial truck insurance is key whether you are a small commercial trucking business or if you offer trucking services. Having the right type of insurance for protection can make a significant impact in the event of an emergency.
Some businesses may find that commercial trucking insurance can be costly for those with only a couple of trucks. Depending on the type of truck, goods and risks, the type of insurance that is necessary will vary.
Once you factor in the driver's experience, this can make a difference in the insurance you can obtain. Insurance companies will offer different types of insurance and coverage depending on your needs and experience as a business.
Costs of Commercial Truck Insurance
Before looking at what kind of commercial truck insurance to purchase, you need to understand the costs that are associated with it. As with most other types of insurance, there are two main types of costs: premiums and deductibles.
Premiums
Premiums are the initial cost to purchase a commercial truck insurance plan. Premiums tend to increase as the level of coverage increases. Depending on which package you choose, your payment schedule will differ, though some common options are annual, semi-annual and monthly.
Purchasing insurance through an insurance company when you are beginning commercial trucking can be more affordable than buying from a truck dealer. The premiums will typically be lower and more affordable.
Deductibles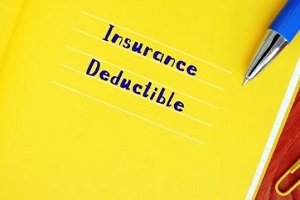 The deductible is the amount you have to pay out-of-pocket before insurance begins to cover costs for an event and often goes the opposite direction of the premium. Depending on your company's needs, consider purchasing a policy with either a low deductible and high premium, or a low premium and high deductible according to your financial ability and level of risk.
Most deductibles will range between $500 to $2,000 depending on the event that occurs and what the claim is related to. For experienced companies with good drivers who often go accident-free, a higher deductible and lower premium is a good option as it will save money in the long run.
Types of Coverage
There are a variety of types of insurance coverage available for commercial trucking. Each type offers unique differences that should be considered before making a purchase. The three main types of coverage are basic coverage, non-trucking coverage and specialized coverage.
Basic Coverage
Some commercial trucking insurance is relatively basic; these insurance bundles typically consist of collision coverage and comprehensive insurance. For those considering the basic insurance for trucking, collision insurance is a crucial element of each insurance package.
If you or one of your drivers is in an accident or a collision where your driver is at fault, comprehensive insurance works alongside collision insurance to cover all of the repair costs.
Non-Trucking Coverage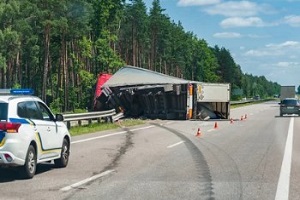 Any coverage not related to cargo, trucking or other liability coverage is known as non-trucking coverage. Depending on their needs, this can be a necessity for commercial trucking companies to purchase. This insurance covers the items in the truck, liability and occupational accidents, among other similar events that can occur.
Bobtail insurance is a type of insurance for commercial trucking that would fall under non-trucking insurance. This insurance is used after the load on the truck is delivered. Typically it can be put into effect if there is not a trailer as well. An example would be if an employee or owner used the truck for personal use.
Liability coverage is another type of insurance that can be purchased under non-trucking insurance. This insurance also applies when the truck is not transporting any materials or cargo. Occupational accident insurance is also part of this coverage, and is applicable if there is an incident with the staff that involves some type of bodily injury.
Specialized Coverage
Specialized coverage is a type of trucking insurance with a variety of options and can be good for those still determining what they may need to cover their trucking business. If you need insurance to cover every situation involving a truck, this is the plan for you.
In fact, this plan is helpful because it is relatively affordable for those who may need a lot of coverage. In addition to the actual truck being covered under basic coverage, employees and truckers can be covered as well.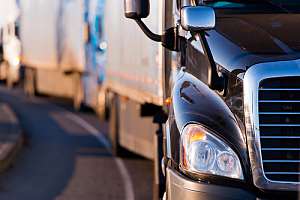 This trucking insurance can also help cover situations related to the customer, auto liability and damage to property that can occur in commercial trucking. Cargo insurance is also often covered under specialized insurance meaning the items being transported are covered in the event that they are lost or damaged.
Finding Trucking Insurance
Commercial trucking insurance is important whether you are just beginning your journey as a commercial trucker or have an entire staff committed to safely getting cargo from one place to another. It can protect you if something goes wrong and help to save you money in the long run.
Depending on your company's needs, you may end up purchasing different types of commercial trucking insurance. However, providers such as Pro Insurance Group can help you set up a plan that works best for you. To get started, click the link here or call 833-619-0770 for a free consultation.