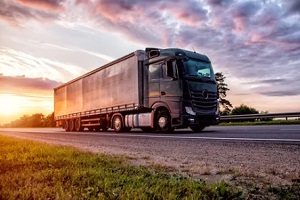 Trucking insurance works to protect the cargo being transported, the actual truck, the trucker's experience and the variety of dangers involved in trucking. Although having commercial trucking insurance is a must, even for an owner or operator of a small firm that requires trucking services, insurance options may feel limited.
The options available may also vary widely depending on the types of trucks that are being driven and operated. There will be many options and factors to consider when purchasing trucking insurance for your business.
In fact, there are different types of coverage, so it can be helpful to understand what each form of coverage is and how it can meet your needs as a trucking agency.
What is Commercial Trucking Insurance
Commercial trucking insurance works similarly to auto insurance, but it is not the same policy. Within the policy, there are some of the same types of coverages but a commercial trucking policy will include other coverages that are specific to the trucking industry.
The foundation for coverage, when it comes to commercial trucking insurance, is known as primary liability coverage. You can supplement this general insurance plan to help cover any additional area that primary liability coverage may not encompass.
This supplementation will work to protect the people and property involved if there is damage to the vehicles or drivers. While having base policy coverage is a must, so are many of the specific additional coverages. Here is a breakdown of some of the top coverages for commercial trucking.
Types of Commercial Trucking Insurance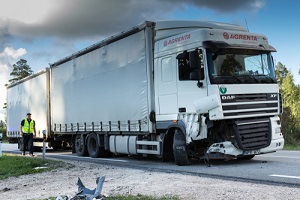 There are several types of commercial trucking insurance available; each coverage is unique in its own way, making it important to understand the difference before purchasing.
An experienced provider can better help you understand which of the different types of trucking insurance may be most beneficial to your company.
Primary Liability
Primary liability is one of the main types of coverage for commercial trucking companies. This insurance is required to maintain compliance with federal rules when it comes to trucking. Trucks that are owned and rented are covered by commercial auto insurance under this coverage. This primary liability insurance will offer protection if any type of accident, injury to a driver or third party or other incidents occur.
General Liability
General liability is another type of commercial insurance for trucking companies and is often mandated by many states. Having this safeguard in place if a driver causes physical harm or property damage in the event of an accident can save trucking companies a significant amount of money in medical and other damages. In addition, this type of insurance covers the conduct of each driver, even when working with third-party property.
Physical Damage
Physical damage insurance is the type of insurance that covers repairs that may be required after a commercial truck or trailer is damaged through:
Vandalism/Collisions/Theft
Natural Catastrophes
In addition, this type of coverage helps if there is serious damage to a truck that cannot be physically repaired easily. Premiums for this insurance are purely based on the truck's overall cost as well as the accessories included.
Rental Reimbursement
Rental reimbursement will pay for a temporary rental replacement vehicle if a truck has been damaged and is required to be taken out of commission in order to be repaired.
Motor Cargo
Motor cargo insurance is what covers the cargo being transported in or on each commercial truck. If the load is somehow lost or damaged, this is the insurance policy that will ensure coverage and security for your company. The type and volume of freight being hauled will be considered when determining the overall cost of this insurance.
Bobtail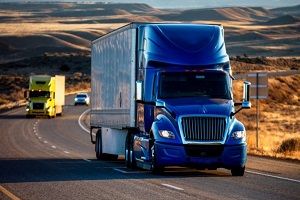 Bobtail coverage is also known as non-trucking liability insurance and it is used to cover a situation involving the truck driver. Typically, this is when the load has been delivered, or the truck is otherwise empty and the driver uses the commercial vehicle for purposes not related to the business.
This coverage can help when the owner-operator is not protected under other insurance, such as primary liability.
Medical
Commercial trucking medical insurance is the type of policy coverage that works towards any medical expense that may occur when driving a commercial truck. This type of insurance can cover injuries to a driver or a passenger; however, this will often vary depending on the state.
Trailer Interchange
Trailers that are being pulled by commercial trucks can also be covered by a specific insurance policy. Some trucking companies do not own the trailer that they are pulling, but have what is known as a trailer interchange agreement. This agreement places the responsibility and liability on the motor carrier in possession of the trailer.
For those who do not own trailers, this type of insurance is merely physical damage insurance for anything that can occur. This can be a result of collision, fire, theft, vandalism or more.
Reefer Breakdown Coverage
Trucks that are hauling refrigerated items require a very specific policy to cover not only the mechanical aspect of the unique truck but also the cargo. Reefer breakdown insurance is mainly covers the following: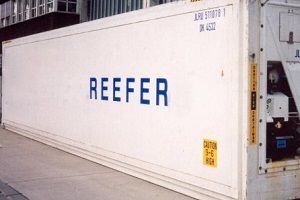 Refrigerator failure
Lost goods
Product damage as a result of a collision
Exclusions apply to several insurance policies. For instance, certain goods such as tobacco products, frozen food or seafood are not included.
Certain reefer breakdown policies may only provide some of the coverage that you will need. This is important liability insurance; therefore, you should also consider additional coverages as a supplement.
Get the Best Commercial Trucking Insurance
Commercial trucking has a variety of associated risks making it beneficial to purchase commercial trucking insurance to ensure the safety of employees, businesses and consumers alike. Have the right protection in place through the correct policies and coverage amounts for your specific trucking business.
Contact the experienced team at Pro Insurance Group for the right commercial trucking insurance by requesting a quote online or calling 833-619-0770 today to get started.