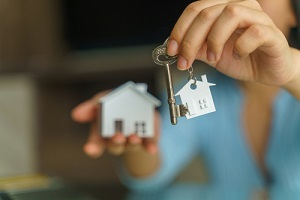 Working as a landlord can be a lucrative business, but the reality is that there are many expenses associated with this role. Regardless of the state you live in, or the types of rental properties you oversee, (apartments, condominiums, etc.) it is important to know what these expenses are and also, how to lower them. Here are five common costs you can expect to pay as a landlord.
Landlord Insurance
Landlord insurance is similar to homeowners' insurance, except that the former policy typically covers property such as clothing, furniture and electronics, while the latter only covers items used to service rental units, such as lawn mowers.
Most landlord insurance policies include liability coverage, which protects you in the event that a tenant is injured on your premises (e.g. somebody slips on an icy walkway). Loss of rental income and property damage resulting from fires, natural disasters, theft and vandalism are also covered by landlord insurance.
You can lower your landlord insurance premiums by increasing your deductible, installing safety features including outdoor cameras and by combining several locations with a master policy. Renting out just a few small properties can also help you keep your premiums low.
The Insurance Information Institute (III) estimates that landlord policies cost approximately 25% more than a homeowners policy, with the average homeowners' policy priced at $1,192 and the average landlord policy costing $1,481.
Maintenance & Repairs
Some maintenance duties, such as replacing smoke detector batteries, are easy to plan for. However, fixing the door to a common area such as a lounge, and other significant repairs are more unpredictable. T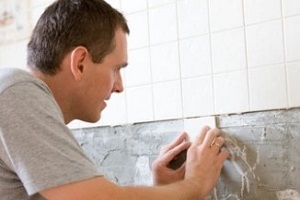 To be prepared to cover such expenses, consider setting up a reserve fund (e.g. set aside 10% or 15% of your monthly income for maintenance and repairs) and creating a schedule to ensure you're routinely checking all rental properties for any issues which can help prevent some unexpected expenses.
Additionally, a survey conducted by Porch revealed that only 13% of landlords change light bulbs, and 48.5% change air filters for their tenants. Don't just assume you have to do these tasks yourself.
Utilities
There are three different ways to handle utility payments:
Pay utilities yourself and offset this cost by increasing rent
Charge a non-fixed monthly fee
Combine the utilities payment with those for trash disposal
Which of these options you choose ultimately depends on your goals as a landlord.
Taxes
Landlords are responsible for taxes associated with rental income; however, some landlord expenses are tax-deductible (both state and local government taxes). These include:
Maintenance and repairs (excluding improvements such as renovations or deck additions)
Mortgage interest (including interest on credit cards and home equity loans)
Operating costs (Equipment, office space, necessary travel, advertising, referrals, etc.)
Depreciation
Insurance
The depreciation schedule relevant for landlords (for office equipment, furniture and appliances) is listed in IRS Publication 946 and 527. Additionally, the IRS allows landlords to choose between two distinct methods for calculating deductions for driving:
58 cents per mile
Itemized list of expenses
Filling Tenant Vacancies
Perhaps one of the most challenging aspects of being a landlord is that of finding new tenants as others move out. According to Federal Reserve Economic Data (FRED), 6% of rental properties nationwide were unoccupied in August 2020.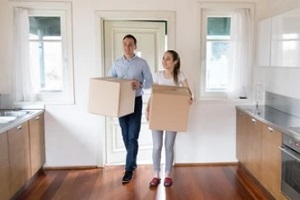 In order to fill vacancies, you'll need to invest in marketing strategies such as print ads, social media and online real estate forums. You may also need to factor in costs related to unit preparations and tenant screenings. Some companies offer rent default insurance, which can cover you in the event that a tenant fails to pay rent.
Speak to the Landlord Insurance Pros
Contact the experienced agents at Pro Insurance Group to learn more about typical landlord expenses and ways in which to lower them. We are dedicated to serving as one-on-one advocates for our clients across Northern Illinois, regardless of their needs or budget. We also strive to form and maintain long-lasting relationships with all of our clients.
If you provide any type of property for rent, it is highly recommended that you purchase landlord insurance, and that you urge your tenants to acquire habitational insurance. These types of policies are designed to protect both parties from a variety of risks.
Our landlord policies include general liability coverage which will protect you by covering medical expenses and the associated legal fees should someone sustain an injury on your properties. This also covers damage arising from theft, vandalism and natural disasters; earthquake and flood coverage are also available in certain locations by including an add-on to the policy.
Contact Pro Insurance Group at (833) 619-0770 or visit us online to request a consultation.