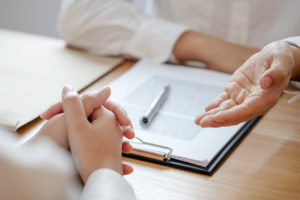 If your organization is a provider of employee benefits such as health insurance, you know that corporate governance rules and other similar laws and regulations update regularly. Consequently, employee benefit plans are increasingly subject to these regulations. Failure to abide by these laws and/or to properly manage benefit plans may lead to severe consequences. Therefore, it is important for companies to acquire a unique form of protection: fiduciary liability insurance.
What Is Fiduciary Liability Insurance?
Fiduciary liability insurance is designed to shield organizations from claims related to breach of fiduciary duty. This phrase designates a company's legal and ethical duty to maintain trust and good faith when acting on behalf of another entity (e.g. a client). Examples of professionals who serve as fiduciaries include financial advisors and wealth managers, accountants and insurance agents, all of whom typically offer employee benefits.
Fiduciary Liability Coverage Areas
Most fiduciary liability policies provide two areas of coverage: protection from benefits mismanagement and coverage of legal fees arising from claims. Here is a close look at both of these coverage areas.
Protects Businesses From Benefits Mismanagement
The Employee Retirement Income Security Act of 1974 (ERISA) states that fiduciary organizations may be held accountable for mismanaging employee benefit plans. The benefits that are regulated under ERISA include disability insurance, life and medical insurance, profit sharing and unpaid leave. According to the Department of Labor, this federal law "sets minimum standards for most voluntarily established health and retirement plans in private industry" in order to protect individuals who participate in these plans.
NOTE: Consultants, advisors and administrators of benefits plans are generally not covered by fiduciary liability insurance policies. These types of professionals must purchase their own policy.
Helps Cover Legal Fees From Claims
In addition to providing protection from benefits mismanagement, fiduciary liability insurance helps cover the cost of legal fees associated with claims from clients. A client may file a claim for breach of fiduciary duty, as well as any of the following claims:
Wrongful denial or improper change in benefits
Improper advice or counsel
Conflicts of interest and forbidden transactions
Failure to monitor third-party service providers and imprudent selection
Certain extended fiduciary liability policies may also cover the costs of pre-claim defense, as well as any business expenses accumulated after a plan sponsor is forced to change a plan in order to make it compliant. Additionally, the Labor Department and the IRS may levy fees and other penalties to non-compliant fiduciaries under a voluntary settlement program. If a lawsuit ends up in court and the judge rules there is evidence of wrongdoing, the fiduciary liability policy will normally cover all of the insured's defense-related expenses.
Offers Peace Of Mind To Employees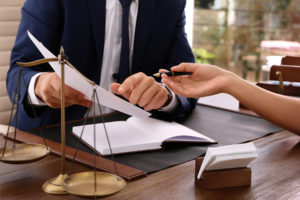 Fiduciary liability insurance does not only help the business executive; this type of protection also offers security for the employees. The knowledge that their benefits plans are protected from mismanagement or errors, and that issues will be resolved without negative impact to the business, provides assurance and stability.
A fiduciary liability policy enables resolution of issues related to claims relatively quickly and consequently helps you retain the trust of employees.
Why Do Businesses Need Fiduciary Liability Insurance?
Fiduciary-related claims are often extremely costly; this is especially true if an organization has recently begun achieving growth. If an organization provides employee benefits and is entrusted with managing client assets (money, taxes, etc.) it will benefit significantly from acquiring a fiduciary liability policy.
However, it's important to note what fiduciary liability insurance does not cover. These types of policies do not cover criminal actions such as intentional embezzlement of corporate money (including fidelity bonds). Fiduciary liability policies also do not cover claims related to property damage or personal injury. These types of claims would normally be covered under a general liability policy.
Contact The Professional Business Insurance Agents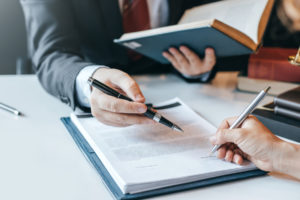 Common claims of negligence and fiduciary mismanagement include: plan administration failure, improper counsel, conflicts of interest, wrongful denial or changes in benefits and failure to monitor third-party service providers. By purchasing fiduciary liability insurance, the legal defense costs tied to error claims and fiduciary breaches are covered.
Reach out to the professional agents at Pro Insurance Group in Elgin, Illinois for more information on fiduciary liability insurance and how your business may benefit from this type of protection. We are dedicated to serving as one-on-one advocates for each of our clients and their specific needs and budget. Our objective is to provide the best possible service while creating and maintaining a strong relationship with our clients. Call Pro Insurance Group today at (833) 619-0770 or request a quote online.