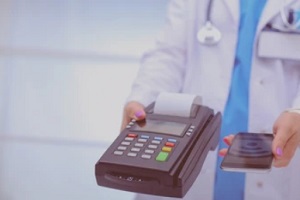 Medical payments coverage, often called MedPay, helps pay for any medical expenses that result from an auto accident. This covers everything from funeral costs to medical treatment, regardless of who caused the crash.
Although this coverage is personal coverage, it is given to an individual; therefore, if you were struck by a car while walking, out riding a bike or even traveling as a passenger in someone else's car, it would cover your medical expenses.
This type of plan can cover you and everyone in your family, therefore, if your spouse was also injured on their bike, they would also be covered. Another common scenario with MedPay is if one of your passengers started having back pain after an accident.
In this instance, MedPay can help cover the costs of treatment. Be sure to read the details of what is and isn't covered by your insurance.
What is MedPay
The most common services covered by MedPay are routine medical expenses including treatment of injuries, dental, surgical and chiropractic care. Medical insurance covers you by paying deductibles from your health insurance, or copays you may be required to pay.
MedPay also covers ambulance fees and emergency room services, which can be exceptionally costly. If your treatment included any X-rays, or advanced treatment with prostheses or even nursing, MedPay will provide coverage in those situations. In the worst-case scenario, MedPay even assists with funeral costs following a fatal crash.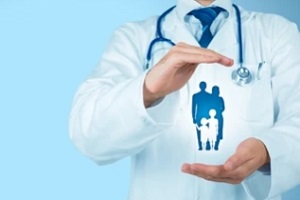 While medical insurance has far-reaching coverage, there are some known boundaries to MedPay plans. One of the most important elements of your policy to be aware of is your policy limit.
When you are establishing your coverage, you can choose the value of your policy limit. Basically, a policy limit is the highest cost that medical insurance will cover. Over that number, you carry the responsibility for any medical expenses incurred.
Many people think MedPay and Personal Injury Protection (PIP) provide the same coverage, but the two have some differences worth noting. PIP offers wage reimbursement if your injuries force you to miss work after your accident.
It also offers to cover child care costs if you are unable to care for your children after being in an accident, while MedPay offers neither of these. PIP coverage, however, requires an out of pocket deductible; MedPay has no deductible.
MedPay will not cover treatment for other drivers injured in a crash for which you are at fault. That would be covered under the standard required Liability insurance you must have to drive your car. Treatment for injuries or health problems unrelated to a car accident are not covered by this medical insurance.
Should You Get Medical Insurance?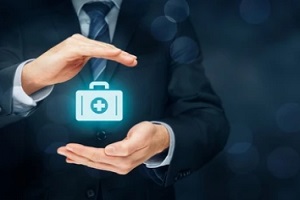 It is worth considering MedPay as an addition to your insurance portfolio. Medical insurance is always optional, whether you choose PIP, MedPay or otherwise. When paired with other common insurances, such as health insurance, it may not be obvious why you need both MedPay and health insurance.
Here's where you have to be sure to familiarize yourself with your whole insurance portfolio. Consider the scenario where you or your covered family end up in the emergency room.
Your health insurance will likely engage and pay for a portion of the visit, but with most health insurance, you are definitely going to have a copay up-front. It is possible that your health coverage has a $2000 copay for an Emergency Room visit.
If you have MedPay, your medical insurance will pay for the deductible on your visit. When choosing your MedPay coverage, you want to ensure your policy limit is sufficient to pay for a hospital copay. If you have correctly done your homework, both your health insurance and MedPay will cover your initial costs on the day of the accident, meaning you have no fees out of pocket.
This sort of coverage is easy to add on to your existing plan. It pairs with your portfolio, covering you in the event of any medical costs you incur. For example, you can cover the medical expenses of your family or even passengers, and sometimes even when working for rideshare apps such as Uber or Lyft. MedPay can even cover you if you happen to injure a pedestrian in an accident.
Being Properly Insured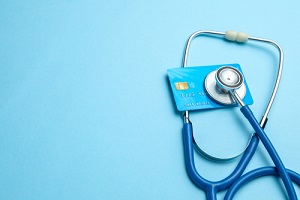 This wide-sweeping coverage provides peace of mind. Everyone knows medical debt can be overwhelming, but the idea of not having the money for necessary treatment is even worse. Consider covering yourself and others with MedPay; be sure to inquire for more information with your insurer for more specific details to avoid any unpleasant surprises.
Try exploring options for Physical Damage insurance with Pro Insurance Group. Expert guidance can help you understand your total coverage including policy limits and deductibles, enabling you to decide what the best fit for your needs, and your budget.