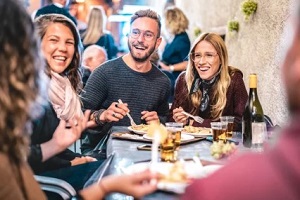 The six most popular types of restaurant insurance policies include general liability, commercial property, worker's compensation, commercial auto, umbrella insurance, and errors and omissions (E&O) insurance.
Below is an overview of each policy option to help you determine which policies are right for your restaurant.
General Liability Insurance
Commercial general liability is a highly recommended policy as it protects your restaurant from claims of third-party injury or illness and property damage. For example, if a patron consumes a meal from your restaurant that they later claim made them sick, they may take legal action against your establishment leading to expensive legal costs. A general liability insurance policy for your restaurant covers much (if not all) of the legal fees, medical costs, settlement payments, etc.
A more commonly known application of general liability insurance is the protection it provides for costs associated with slip and fall accidents that occur at your restaurant. Many of these accidents can occur on surfaces that are slippery from outdoor weather, spilled liquids or from floor surfaces that change in material or elevation general liability. The Consumer Product Safety Commission reports that floors and flooring materials contribute directly to over 2 million fall injuries every year.
Commercial Property Insurance
Restaurants carry a fair amount of risk as it pertains to property damage. From kitchen fires that spread to water or storm damage, there are many ways your property may experience damage requiring repairs and replacements.
Additionally, instances of property damage at your restaurant may lead to temporary closures, which leads to additional financial loss for your establishment. A commercial property insurance policy protects you financially by covering costs associated with property damage, such as fire damage restoration, roof replacement (i.e. from storm damage), and loss of income due to necessary closure while your restaurant is repaired.
Worker's Compensation Insurance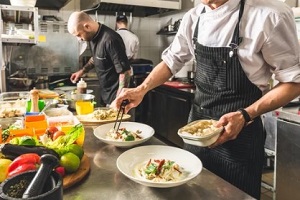 Worker's compensation helps protect your restaurant and your workers. Specifically, this policy covers a portion of wages for an employee who is forced to miss time due to a workplace injury or illness. Worker's compensation insurance also covers medical costs associated with workplace accidents. For example, if one or more of your employees suffers severe burns due to a kitchen fire, the medical costs are covered by the insurance policy.
Commercial Auto Insurance
Commercial auto insurance covers costs associated with an auto accident involving one or more of your employees while they are on the job. This includes but may not be limited to vehicle repairs, medical payments and property damage. For example, if your employee is in an auto accident that is deemed to be their fault while delivering an order, your policy may cover much or all of the associated costs.
Commercial Umbrella Insurance
Business insurance policies for restaurants have coverage limits: per occurrence and aggregate limits. Per occurrence limits apply to how much your policy covers for a single claim. Aggregate limits, on the other hand, are the amount your policy covers over an entire calendar year. Commercial umbrella insurance fills in to cover those costs that go beyond your policy limits. This is a great way to further reduce your restaurant's risk exposure.
Errors and Omissions (E&O) Insurance
Errors and omissions insurance, also called an E&O insurance policy, protects you financially from lawsuits related to negligence. For example, if a patron consumes peanuts in their meal at your restaurant and has an allergic reaction, they may attempt to hold you responsible for negligence.
This could occur if they claim the waiter or waitress did not inform them there were peanuts or ask if the patron had any allergies, and it did not state on the menu that the food contained peanuts. In this case, the insurance policy could help cover the legal, medical and settlement costs associated with the claim.
How to Determine Your Restaurant Insurance Needs
Every restaurant is unique, and the insurance needs may vary for each restaurant owner. First, you should consider the core insurance policies your restaurant (and most restaurants) require. Notably, this includes general liability insurance and worker's compensation insurance.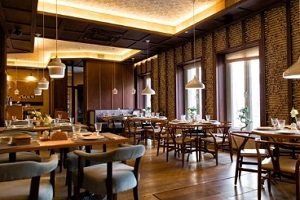 You should then consider your business operations. For example, if you rely heavily upon delivery and catering services outside of your establishment, then you likely require a commercial auto insurance policy. Of course, the best way to determine your precise policy needs is to speak with a commercial insurance provider who understands the restaurant industry.
Contact Pro Insurance Group to Discuss Your Restaurant Insurance Policy Needs
The professional agents at Pro Insurance Group can help you personalize your restaurant's commercial insurance policy according to your needs. We take pride in protecting our clients financially, and we look forward to assisting you. Contact us today for more information and to receive an insurance quote.