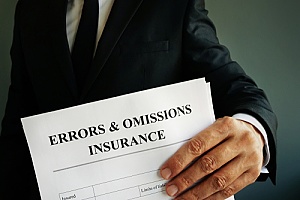 As humans, we are vulnerable to mistakes; however, when mistakes affect the services provided by a business to a customer, the repercussions can be substantial. If your business is sued by a customer due to mistakes or omissions in your services, you could face hefty legal fees and a possibly devastating settlement.
Without the right business insurance policy, these expenses would come out of your own pocket; fortunately, there is errors and omissions insurance. Errors & omissions insurance protects a business in the event that you are found legally liable for negligence or faulty advice related to a professional service. Also known as E&O insurance, this type of specialized liability protection can help prevent major losses and possible bankruptcy.
What Does Errors & Omissions Insurance Cover?
An E&O insurance policy can cover a wide range of financial losses if your business is sued by a customer. One of the biggest expenses you are likely to face, even if you are ultimately found not at fault, are attorney fees. The average business attorney charges up to $200 or more per hour for errors and omissions cases. Even if your case does not go to court, you will still need to pay an attorney for any initial legal counsel that you obtain. If your case does go to court, you will also be responsible for court fees which can total thousands of dollars.
Settlements and judgments can be major expenses if a judge chooses to award the person that is suing you in court. These expenses can greatly range from thousands to millions of dollars, depending on the unique circumstances of the case. Without errors and omissions insurance, you would be required to pay the settlement or judgment out of your own pocket which could result in the bankruptcy of your business. With E&O insurance, you can rest easy knowing that your policy is there to protect you from these significant costs.
Who Needs Errors & Omissions Insurance?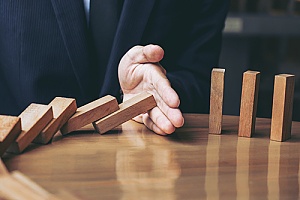 Errors and omissions insurance defends employers and employees against actual or alleged wrongful acts, such as errors, omissions, and personal injuries. E&O insurance does not cover malicious or intentional acts. Any business that offers advice or provides a professional service should have an errors and omissions policy.
Certain occupations are more vulnerable to errors and omissions claims, such as lawyers, consultants, architects, real estate agents, financial advisors, insurance agents, engineers, and accountants; however, businesses in all industries and of all sizes can become the target of a lawsuit which makes E&O insurance a great policy.
Learn more about who should acquire an errors and omissions insurance policy
The Benefits Of Errors & Omissions Insurance
If you are interested in obtaining E&O insurance, you may be curious about the benefits the policy could provide to your business.
Coverage For Unpredictable Risks
One of the biggest benefits that come from having an E&O policy is greater financial security. An errors and omissions policy allows you to cover unpredictable risks, such as getting sued by a customer, which in turn, can result in less stress for business owners.
Until you have personally experienced a lawsuit against you, it can be hard to imagine the emotional turmoil that a claim can cause you and your business. E&O insurance, ensures financial security knowing that any major expenses will likely be covered.
Financial Assistance With Legal Counsel
Experienced attorneys often charge hundreds of dollars an hour which can add up quickly, especially if your case is complex and requires an extensive investigation. Errors and omissions insurance, allows you to promptly hire an attorney knowing that any legal fees will be reimbursed by your insurance provider.
Builds Trust With Clients & Employees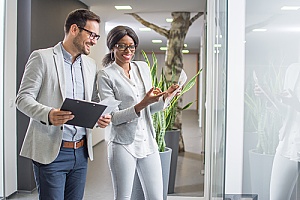 Errors and omissions insurance can also provide other key benefits. A policy builds client trust; your clients want to know that you are a true professional and can be trusted to provide high quality services while taking responsibility for any errors made.
By purchasing errors and omissions insurance, you are demonstrating to your clients that you take responsibility for your actions and have the proper protection to prevent major losses that could otherwise negatively impact your business. Costly lawsuits can often lead to bankruptcy for a business but errors and omissions insurance works to prevent major financial losses.
Speak To An Experienced Business Insurance Brokerage
If you provide any type of professional advice or services to clients, then you need errors and omissions insurance. For more information about E&O insurance or to acquire a policy for your business, reach out to the experienced business insurance brokers at Pro Insurance Group by calling 833.619.0770 or by requesting a quote online.