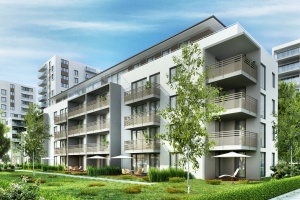 Most homeowners associations (HOA) own land and improvements that are available for the use of the community homeowners and their guests. The HOA is responsible for managing the use of those common areas and maintaining it in a safe condition. If someone is injured in the common area, or if property damage occurs, the HOA may have to pay damages to the injured person and pay for the cost of repairing damaged property. HOA insurance can protect the HOA against those risks.
HOAs Need To Have Adequate Insurance Coverage
HOA insurance is the best way to protect an HOA from the unexpected financial losses that arise from an accident occurring on HOA property. Without HOA insurance, the HOA would have to pay those expenses out of its own funds. If the HOA's funds are insufficient to cover the costs, the HOA would have to do special assessments on each of the homeowners in the community.
HOA insurance is not one-size-fits-all; an policy can be structured in a way that addresses the unique needs of the particular HOA. Some larger HOAs are responsible for extensive common areas and amenities, while other HOAs are smaller with fewer common areas to maintain.
Also, HOAs have many different types of common areas. HOA common areas consist of a wide range of amenities and facilities including roads, pools, parks, bike paths, clubhouses, mail facilities, golf courses, tennis courts and marinas. HOA insurance can be tailored to cover the types of risks particular to each HOA.
Types Of Coverage Commonly Available Under An HOA Insurance Policy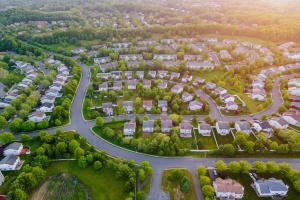 Basic coverage that most HOAs should have include the following:
Regular Liability Insurance
Regular liability insurance covers the HOA if someone suffers an injury while in an HOA building.
General Liability Insurance
General liability insurance is very important for any HOA that owns or is responsible for maintaining any structure such as a condo or co-op building. General liability insurance protects the buildings and the building structure; it does not cover the building contents that belong to the condo owners or any renters. It also does not cover the HOA if someone is injured in the buildings. That coverage is provided by regular liability insurance.
Director and Officer Insurance
Director and Officer, or D&O insurance, covers the HOA directors and officers against personal liability if a claim is brought against them that is based on mismanagement or breach of trust. HOAs provide this insurance for their directors and officers because many of them volunteer their services. Without this insurance, HOAs will find it difficult to find the level of dedicated volunteers to serve in director and officer positions because it would require them to subject themselves to unreasonable risks of personal liability.
Garagekeeper Coverage
An HOA that owns or manages a garage for parking for non-members needs garagekeeper's insurance. It protects the HOA as well as the non-member vehicle owners against theft or damage to the vehicle while that non-member is parked in the HOA's garage.
Workers' Compensation
A larger HOA that has employees will need to have workers compensation insurance. In nearly every state, employers must have workers compensation insurance to protect their employees if injured on the job. State laws vary on the conditions and coverage amounts, but any HOA that as an employee should have this policy. It covers medical expenses, lost pay while the employee is out, physical therapy and even death benefits.
If the HOA has no employees, the HOA should consider whether it relies on independent contractors with sufficient regularity and to such an extent that they could be deemed employees under applicable state law. Your HOA's attorney or insurance agent can provide you with a professional recommendation on the need to obtain coverage or modify the HOA's contract relationship.
Employee Dishonesty Bonds
Employee dishonesty bonds are important to protect the HOA from losses caused by dishonest employees.
Social Host Liability Insurance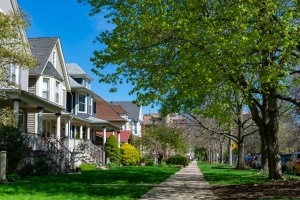 This insurance is specifically intended to protect risks associated with alcohol being served on HOA premises. This coverage should be obtained by any HOA with a clubhouse or a social gathering place that is available to members and their guests to get together for parties, weddings or other planned events. These events frequently include alcohol service, which increases the risk of liability to the HOA in the event of an injury or property damage. If the HOA does not permit the serving of liquor on HOA premises, this insurance may not be necessary.
Contact The HOA Insurance Experts At Pro Insurance For More Information
All HOAs should have adequate insurance to protect against significant financial risks. The types of coverage described above are the most common policies needed by HOAs, however, your HOA may need other forms of insurance to be adequately protected. Contact the HOA insurance professionals at Pro Insurance for assistance with the coverage of your HOA.