Commercial towing insurance is customized insurance for businesses that provide commercial towing services. If your business owns or operates any kind of towing vehicle, read on to learn more about commercial towing insurance and what risks it covers.
What Is Commercial Towing Insurance?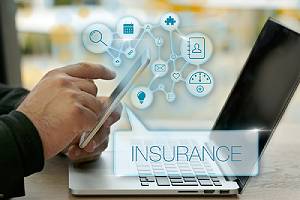 Commercial towing insurance is specialty insurance coverage designed for any business that provides a towing service as part of its business operation. Depending on the risk factors of the business, such as the nature of the towing business, the number and age of the towing vehicles in the fleet, distances travelled and other factors, a commercial towing insurance agent will design a package of policies suited to the business.
Coverage can also include insurance for injuries to tow truck drivers facing significant risks to their own safety by driving heavy equipment in traffic and inclement weather conditions. Their job also involves danger when they attend to disabled vehicles on the side of busy roadways.
One way to lower the cost of premiums for coverage is to bundle towing insurance policies into one customized master policy instead of buying separate policies individually.
What Kind of Businesses Should Have Commercial Towing Insurance?
Whether you are an independent tow truck operator, or you own a company that provides towing services as part of its business operations, or if you are thinking about purchasing a tow truck, commercial towing insurance is crucial to protecting your business against catastrophic losses. The types of businesses that should consider commercial towing insurance include:
Roadside and Emergency Towing
Commercial towing insurance is important for companies that provide basic traditional towing services.
Automobile Body and Engine Repair
Many full-service auto body and mechanic repair businesses offer towing services as part of their operation.
Over-the-Road Distance Hauling Services
Hauling services usually haul over longer distances. They haul a variety of vehicles; some companies specialize in hauling boats, trucks, motorhomes and other types of vehicles that require specialized towing equipment and special handling.
Auction and Salvage Towing Services
Auction and salvage businesses often operate their own fleet of towing vehicles to support their primary source of revenue from sales.
What Types of Coverage Can Be Included in a Commercial Towing Policy?
Most tow truck insurance policies cover risks very similar to the risks covered by commercial automobile insurance. A commercial towing insurance policy can be customized based on your particular business needs. Some of the most common types of coverage for towing services include:
General Liability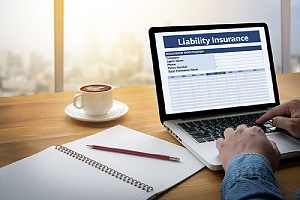 General liability is the basic coverage that your business needs and is required by state law as a condition to your business license. It covers bodily injury and property damage caused by you or your drivers. This insurance will also cover your legal fees and court costs if you are sued for a covered liability claim.
On-Hook Coverage
On-hood coverage will cover the cost of repair or replacement of any vehicle not owned by you and which is damaged while you are towing it. It covers damage resulting from a collision, fire, theft, explosion or vandalism.
Medical Payments Coverage
Tow truck drivers frequently provide rides for the owners of the vehicles being towed. Medical payments coverage pays for medical care for you, your driver or any passenger who is injured in an accident while riding in your tow truck.
Physical Damage Coverage
This insurance covers damage to your truck regardless of fault. If you have financed the purchase of your truck, your lender likely will require this insurance.
Garage Keepers or Garage Liability Insurance
Many businesses offering commercial tow services have a facility or covered lot where customers' vehicles or their sales inventory are stored temporarily. Garage liability insurance covers any damage to those vehicles while parked or stored at your facility. The types of damage covered may result from fire, theft, vandalism or collision.
Commercial Automobile
Commercial automobile insurance covers all of your company vehicles and protects your business from liability if one of your business vehicles is at fault in an accident. A basic commercial automobile policy can cover some of the coverages listed above, such as medical payments, in addition to uninsured motorist coverage, comprehensive, collision and rental expenses if you be required to rent a vehicle until yours is repaired or replaced.
Hired and Non-Owned Auto
If your business occasionally uses any vehicle that the business does not own, you may want to acquire this coverage.
Umbrella or Excess Liability Coverage
An umbrella policy, also known as excess liability coverage, is insurance that kicks in when you have reached the limits of coverage of your other policies. Coverage under an umbrella policy will take over , preventing an expensive claim from disabling your business. Consider an umbrella policy as a supplement to your other coverages.
Contact the Commercial Towing Insurance Experts at Pro Insurance Group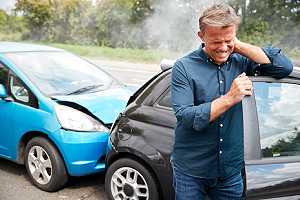 If you provide towing services as part of your business, make sure that your business is protected from catastrophic loss that could drain financial resources. Consult with the commercial auto and towing insurance experts at Pro Insurance Group. They will review your operational risk and provide you with a competitive quote. With the right insurance coverage and risk management, your company can provide towing and hauling services with confidence.