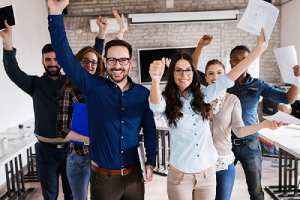 Every business will always gain an advantage from acquiring basic protection against certain risks and liabilities, regardless of the industry it belongs to. This is particularly true for companies that provide employee benefits such as health insurance, disability insurance, and 401(k) and retirement plans. Though these benefits enable employees to devise a long-term strategy for their financial and personal well-being, they can create a risk, if not handled properly, to the employer. Fortunately, there exists a form of insurance designed to shield businesses from claims related to benefits: employee benefits liability insurance. Here is a close look at this type of protection.
What Is Employee Benefits Liability Insurance?
It is a type of professional liability insurance designed to protect your organization against costly claims resulting from mismanagement of employee benefits. These administrative errors or omissions may include missing or erroneously filed records on employee benefits, inaccurate or incomplete descriptions of benefit plans and failure to maintain, enroll or terminate plan participants. This type of insurance is typically offered as an addition to a commercial general liability insurance policy.
Why Your Business Needs Employee Benefits Liability Insurance
There are several reasons why this insurance is beneficial to a company. However, here we will focus on four advantages of this type of insurance: it protects your business from human error, it helps when the benefits offered to employees are different, it can help reduce employee turnover and it can save your company money.
To Protect Against Human Error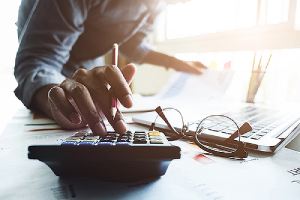 Clerical and administrative errors occur frequently in varying degrees although, even a minor error can cause significant damage. It is one of the best ways to shield your company from such mistakes. For example, if your human resources manager miscalculates the monthly sum of an employee's pension plan, they may sue for the mishandling of their funds. The same is true if your HR department fails to inform an employee that his/her spouse is also eligible to enroll in the company's medical insurance plan.
If You Offer Different Benefits To Your Employees
Each type of benefit is intended to help employees plan their financial future in a different way. If your company provides employees with a wide range of benefits such as health and life insurance, stock ownership plans and retirement, or less conventional benefits including tuition assistance, an employee benefits liability insurance policy will be extremely beneficial. These policies are often comprehensive, providing assistance with employee benefits that are required under federal or state law and the benefits unique to your company.
If Your Business Has A High Turnover Rate
A high turnover rate is not favorable for business; one way to improve employee retention is by purchasing employee benefits liability insurance. Many studies show that employees are often more likely to remain with their current employer if they are consistently offered benefits every year. In addition to health insurance, benefits such as 401(k) and retirement plans, provide a sense of security and satisfaction.
To Protect Your Business Finances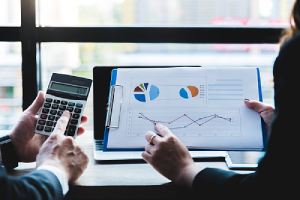 Employee benefits liability insurance protects your company's finances and reputation when benefit administration errors occur that prevent employees from receiving their contractual benefits. Lawsuits over mismanagement of employee benefits can be extremely costly, cutting deeply into business profits.
It is also important to know what types of claims are not covered by employee benefits liability insurance. These include claims arising from bodily injuries and property damage; claims related to fraud and other criminal actions are also excluded, as are employment discrimination and sexual harassment claims.
Work With An Agency For Employee Benefits Liability Insurance
Reach out to the professionals at Pro Insurance Group in Elgin, Illinois for more information on employee benefits liability insurance and how it can protect your business. We are dedicated to serving as one-on-one advocates for each of our clients, regardless of their unique insurance needs and budget. We strive to form deep, long-lasting relationships with all of our clients.
At Pro Insurance Group, we understand that scaling a company is often challenging and may sometimes result in understaffing, leading to errors made by HR employees. An employee benefits liability insurance policy can alleviate the heavy financial impact of lawsuits that arise from mismanagement of employee benefits. Our coverage options vary depending on the types of benefits your business offers, and apply to a wide range of benefits including health, life and disability insurance, as well as retirement plans. This type of policy can significantly improve your employee retention rate.
Call Pro Insurance Group today at (833) 619-0770 or contact us online to request a quote or to learn more about our policies.