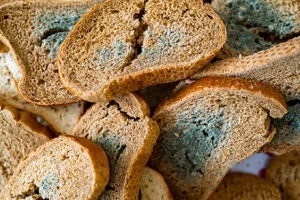 Food spoilage is one of the leading risk factors for bars and restaurants. Spoiled food leads to excessive financial waste and increases the risk of legal claims if your bar serves spoiled food to a patron.
This review discusses several ways to reduce your bar's food spoilage and mitigate your financial risk overall.
Food Spoilage: Here Is What You Should Know
Food spoilage accounts for approximately 10% of the food that is purchased by bars. To put this in perspective, this accounts for approximately 22 to 33 billion pounds of food each year in the United States alone, according to the National Restaurant Association.
Understanding the lifespan of all ingredients you use at your bar is important. Also, remember that food can spoil in various ways, and you need to be able to detect it and avoid serving it to patrons. Here are factors that can accelerate the spoilage of food.
Excess exposure to oxygen (oxidation) – This can lead to changes in the color and texture of food, jeopardizing the nutritional value and flavor. In addition, in worst-case scenarios, oxidized ingredients become infested with bacteria.
Temperature changes – This is the most common and well-known cause of food spoilage. If food is stored at too high of a temperature, then it can spoil quickly and invite bacteria to grow. Conversely, food may also spoil if it is kept at a too low temperature.
Enzymes – Enzymes naturally found in foods may lead to early spoilage. If there is a change in color or flavor, an enzymatic action may have taken place and compromised the ingredients.
Damaged foods – Bruised foods are likely to spoil quickly. For instance, if you drop a bag of fruits on the ground, they will likely last only a short time before they spoil.
Microbiological growth – Foods containing yeast, molds, bacteria, etc., must be carefully stored at the appropriate temperature. Otherwise, they can become contaminated and dangerous.
Of course, cooking all foods to the appropriate temperature is also essential to avoid contamination and food poisoning among patrons. Although the goal is to prevent food spoilage, tossing out any food that may have gone bad rather than trying and salvaging it to save money is essential.
How to Reduce the Risk of Food Spoilage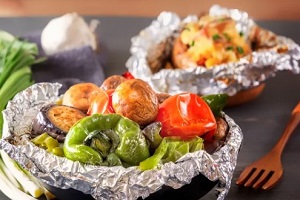 Every bar and restaurant should have its strategy for reducing food spoilage. Of course, the methods may vary based on the type of food you serve and the location of your establishment. However, three universal methods for reducing food spoilage include inventory management, proper food storage, and staff training and education.
Inventory Management
This may be easier than some bar owners, but one of the most straightforward solutions to reduce food spoilage is to avoid over-purchasing and overstocking food items. Understanding your inventory needs can improve your overall food expenditure and reduce food spoilage amounts for your bar.
Food Storage
According to Hazard Analysis Critical Control Point (HACCP) guidelines, food must be refrigerated between 34 and 40 degrees Fahrenheit; frozen foods must be kept below freezing. The HACCP recommends storing food between 50 and 70 degrees Fahrenheit for food pantries. However, food storage is about more than temperature. To ensure proper food storage for your bar, follow these storage tips:
Reduce the moisture and air in the room
Ensure the food (and kitchen) are safe from rats, bugs, and other pests
Ensure all of the food is properly packaged and stored
Do not leave food sitting out for an extended period
Staff Training and Education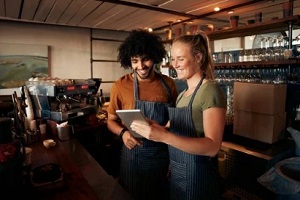 Although bar owners typically understand food storage rules, their employees may need to help understand them. It is important to focus on proper employee training to reduce food spoilage and ensure that the food does not become contaminated.
The more your staff knows and the more prepared they are, the lower your overall risk of food spoilage (and lawsuits related to contaminated and spoiled food being served).
Receive a Personalized Bar Insurance Policy From Pro Insurance Group
Here at Pro Insurance Group, we help protect our clients financially through personalized and comprehensive insurance policies. If you are a bar owner and want a free insurance quote, we encourage you to contact us today.