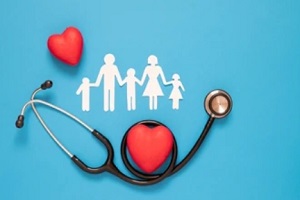 If COVID-19 and the eruption of monkeypox have shown us anything recently, it is that being properly prepared is key. Even if you or your loved ones are fortunate enough to avoid these illnesses, other ailments or injuries can occur resulting in appointments, prescriptions and possibly more complex procedures.
The cost of these events can quickly add up making comprehensive and effective health insurance important for your physical and financial wellbeing.
Health insurance is important to keep you and your family healthy and to protect you from unexpected medical costs or emergencies. However, you often have a very limited amount of time to make a decision, typically a few weeks, and the options can seem endless.
Evaluate Your Health Needs
Healthcare costs can place a considerable strain on any family dynamic. In 2017, the American Psychological Association found that 57% of Americans interviewed were stressed about medical bills. In addition, a study from the Kaiser Family Foundation in the same year found that 29% of American adults reported problems paying medical bills, and 22% skipped needed care due to the expected cost.
You could mitigate some of the stress surrounding medical events with a quality health insurance plan. It is generally recommended to shop for health coverage before it becomes a necessity. To help you get started, here is a concise yet comprehensive guide for finding the best health insurance plan for you and your family members.
1. Assess Your Needs
Take an honest look at the health, age and conditions of you and your family. If you feel that all of you are healthy and will stay that way for the foreseeable future, you have many health insurance policies to choose from. Even in the best of health, having a minimum policy on hand is wise for unforeseen accidents and emergencies.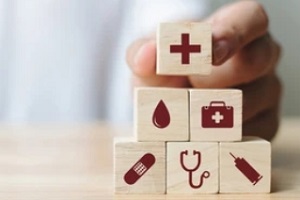 If, however, you are seeking coverage for ongoing health needs such as a chronic illness, appointments with specialists or if you have plans to become pregnant, these factors should be considered. Not all insurance carriers or policies cover the same health needs, which will easily eliminate choices from your options.
If you or a loved one sees a particular doctor or takes a specific medication, you can research those within each provider. Many provider sites have a search function, but calling and speaking to a representative may yield more information. Having this information in advance can also prevent important misunderstandings about cost and availability.
2. Check the Exclusions
Every health plan has a list of exclusions, which involve treatments, illnesses and events that are not covered. The most common exclusions are coverages for vision and dental. Other common but more situational exclusions include mental health care coverage, sports injuries, and alternative medicines such as acupuncture or homeopathic treatment.
An important consideration is if there are plans to become pregnant or utilize fertility treatments while under the plan. Clauses and terminology regarding delivery, prenatal and post-natal care should be closely reviewed for limitations and exclusions.
3. Learn the Lingo
Whether you are shopping for insurance independently or through your employer, many terms are frequently used with little or no explanation.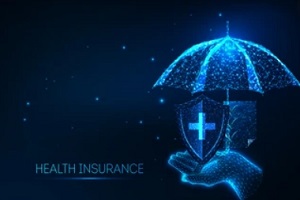 As an example, there are plan and network types, which are referred to as HMO, PPO, POS and EPO. Each of these has specific requirements, coverages and limitations. HMO, or Health Maintenance Organizations, are more strict about who can provide care to their insured members. All out-of-network costs will be the responsibility of the patient, but care within the HMO will be less expensive.
PPO, or Preferred Provider Organizations, provide more choices for care but tend to be a little more expensive overall. A PPO will still cover out-of-network costs, but at a lower rate.
The other two network types are less common, but are still available. POS, or Point of Service plans, are a hybrid of HMO and PPO, where the network is small, but out-of-network costs can be covered if referred by an in-network physician. EPOs are a more strict care plan in which the doctors and treatments are pre-determined.
Other key terms include premium and deductible. Insurance policies are built on a fine balance between these two concepts to keep their operating costs and your payments reasonable. The premium is what you pay to be part of the network and is usually paid as a monthly installment, but the deductible is your out-of-pocket cost per event until the insurance begins to cover costs. The deductible is usually set as a flat amount or a percentage.
Usually, the lower the monthly premium, the higher the deductible, and vice-versa. These plans are useful for those who don't have a lot of predetermined health care costs. The inverse, higher monthly premiums for a lower deductible, is good for those with chronic or recurring illnesses. These types of plans are usually more predictable in their costs.
Find the Right Health Insurance Marketplace
You may have different options for finding health insurance available to you, depending on whether or not your employer offers health insurance. If your employer does, you won't have to utilize government-run health insurance marketplaces or exchanges to find health insurance, though you can still explore those options.
Employer-sponsored health plans are often less expensive than those found on the marketplace since employers will cover a portion of the premiums for their workers' health insurance plans. However, if your employer does not offer health insurance, you can still find plans in the online marketplace for your state, if they have one.
If your state does not have a marketplace, you can go through the federal marketplace. You can find the appropriate exchange or marketplace by going to Healthcare.gov and entering your ZIP code.
You can also find insurance through a private exchange or directly from an insurer to get the best option. However, these privately-obtained plans are not eligible for the premium tax credits that offer monthly premium discounts based on your income.
Compare Types of Health Insurance Plans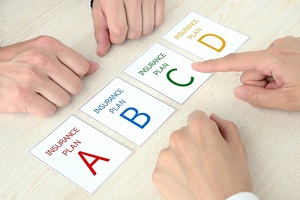 Once you know where you can shop for health insurance, the next step is to decide which type of plan you need. While there are any number of acronyms for the different types; the most common ones are PPOs, HMOs, EPOs and POSs. These are differentiated based on whether you must stay in-network to be covered and if procedures and specialists require referrals.
Barring emergencies, HMOs and EPOs require you to stay in-network for services to be covered. PPOs and POSs will cover out-of-network providers for most services, though in-network providers are less expensive. HMOs and POSs also typically require you to have a referral to see specialists or have certain procedures, while referrals are not typically needed for PPOs and EPOs.
Because of these differences, the level of specialty care needed and the number of providers available are the main drivers in deciding what type of plan you choose, but they are not the only ones.
Compare Health Plan Networks
Because the health plan network determines which providers you can see, you want to make sure that you can find a good provider in your area before you choose a plan. If you have a preferred doctor, confirm that they are in-network for any plan you may be considering.
If you do not currently have a preferred doctor, choosing a plan with a large network will give you the most options, especially in under-served rural areas. Any plans that do not include providers in the area you are willing to travel for healthcare should be eliminated from the list.
Understand and Compare Out-of-Pocket Costs
Out-of-pocket costs are where the terminology can start getting confusing since many of the terms sound similar and only have slightly different meanings. Here are a few definitions to get you started: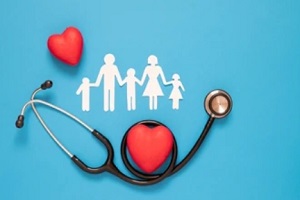 Copay: A flat rate charged for each healthcare service or procedure
Coinsurance: The percentage of a medical charge you pay
Deductible: The amount you must pay before health insurance starts paying
Out-of-Pocket Maximum: The most you will pay out of pocket in a year
Out-of-Pocket Costs: All costs you pay outside of the premium
Premium: The amount you pay monthly for health insurance
Generally speaking, higher premium plans have lower out-of-pocket costs, and vice-versa. If you seek healthcare services often, such as when you are managing long-term conditions or have small children, a high premium plan with low out-of-pocket costs may be the better investment.
If you typically only go to the doctor for annual wellness, a lower premium plan may be the way to go, though you should keep in mind that these low premium plans often have significantly higher out-of-pocket costs for any sudden illness or medical emergencies. Once you have all this information, you can compare your options to find the best health insurance plan for you and your family.
Protect Your Family's Future, Today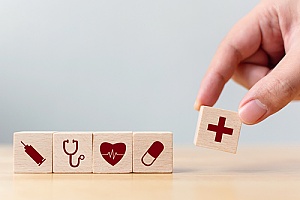 Finding the right healthcare for you and your loved ones can feel overwhelming. Sometimes these healthcare practices can feel predatory, especially when just surfing the web and being shown ads where the deals seem too good to be true. In those cases, it probably is, but there are trustworthy insurance providers, such as Pro Insurance Group.
Working with an insurance company should be a trust-building experience making you feel respected and assured that your needs are being met. Your health and the health of your family are important, and cutting corners can leave you vulnerable in critical events.
Contact Pro Insurance Group for a comprehensive health insurance quote. You can learn more on their individual health insurance landing page or by calling 833.619.0770.