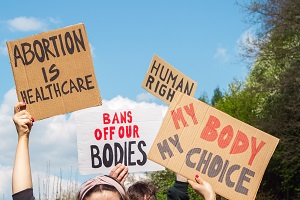 Healthcare in America, especially reproductive healthcare, is a patchwork system of states' rights vs. private insurance companies vs. employer-funded healthcare. With the Supreme Court removing down Roe v. Wade on a federal level, states, insurance companies and employers are scrambling to deal with the fallout.
The Supreme Court's decision to overturn the previous ruling on Roe v. Wade has far-reaching impacts on healthcare, from how new doctors will be trained in states with abortion restrictions to the availability of medications for other conditions that overlap with abortion medications. One thing that doesn't immediately come to mind is how this decision impacts health insurance coverage.
To add to the conflict, President Joe Biden signed an executive order on Friday, July 8th in an attempt to protect access to emergency contraception, medication abortion, protect patient privacy and limit legal ramifications for those seeking and providing abortion services. As a result, each pillar of stakeholders now has to navigate what reproductive healthcare looks like in America going forward.
As of 2021, paying for an abortion out of pocket can carry a steep cost. Medication-induced abortions via doses of mifepristone and misoprostol can cost up to $750 without insurance. These abortions can be performed safely within the first ten weeks of pregnancy and account for more than half of all abortions.
What Was Coverage Like Before?
Conversely, a surgical abortion can cost $2,000 when paid out of pocket. These costs make abortion inaccessible to many households, which is why healthcare coverage for these procedures can be so important.
It is tempting to dive right into what abortion coverage will be like now, but we need to know what it was like when Roe v. Wade was in effect to draw comparisons accurately. Health insurance coverage for abortions varied widely from state to state, even before this decision.
Although states could not ban abortions outright while Roe v. Wade was in effect, they did retain the right to place restrictions on state-regulated health insurance companies. Eleven states utilized this right to severely limit abortion coverage on all health insurance plans written in the state, some going as far as banning coverage for public employees' insurance plans.
Six other states did the opposite by requiring abortion coverage to be included in all plans written within the state, with three requiring the entire cost of the abortion to be covered by the health insurance provider. Other states could leave the decision up to the insurer or have relatively few regulations on the matter.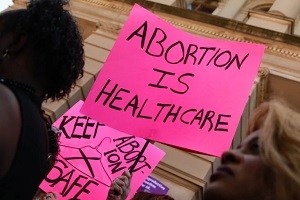 At the federal level, the Hyde Amendment, passed in 1976, prohibits federal funding from being used for abortions except in extenuating circumstances such as rape and incest. Unfortunately, this means most women covered by Medicaid don't have health insurance coverage for abortion no matter where they live.
Some states have attempted to counteract this by using state-level funding to supplement Medicaid coverage and extend abortion access, but more than 30 states have refrained from doing so.
What Will Change?
Although abortion coverage was already somewhat limited, it is expected to become even more rare in the wake of Roe v. Wade being overturned. In states where abortion is restricted or banned, many insurance companies may not be able to offer abortion coverage even if they want to, except in life-threatening situations. Moreover, even that coverage may be difficult to find depending on the state laws.
Certain self-funded plans provided by employers may still be able to offer abortion coverage for their employees even in states where it is banned since those health insurance plans have fewer regulations. However, if you live in a state that has prohibited or severely restricted abortion, you will have to travel to another state for abortion services. While some companies have begun covering these travel expenses, it is not likely that you can expect that benefit across the board.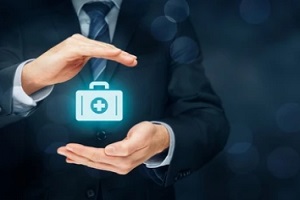 Additionally, depending on your plan, you may have to seek services from an out-of-network provider with higher out-of-pocket costs. Therefore, it may be worth contacting your insurer to see if there are in-network providers in nearby states and to make sure you have out-of-network coverage if you need to leave the state for abortion services.
For some that are unable to travel, whether due to a lack of funding or due to other obligations, abortions may be completely out of reach even if they have health insurance coverage for it. Despite the rise of telehealth during the COVID-19 pandemic, this option is out of reach in 19 states with restrictions on telehealth appointments for medication abortions.
Five of these states ban these appointments altogether. The other fourteen require a physician to be present to prescribe the medications for an abortion, which would then put the physician at risk for criminal charges since these are also states that restrict or ban abortions.
Insurance Policies vs. States' Rights
Insurance companies are beholden to the laws in the states where they offer coverage. For example, eleven states limit the coverage of abortion in policies active in the state, even for private health insurance.
In addition, as many as 22 states had trigger bans regarding the overturning of Roe v. Wade, with an estimated four more to work it into state legislation. With these bans, insurance companies would need to remove policies regarding abortion health care or cease operation in the state.
Even before the ruling against Roe v. Wade, healthcare coverage for abortion was very limited. Only six states required abortion to be covered by insurance policies: Washington, Oregon, California, Illinois, New York, and Maine. Additionally, the Hyde Amendment states that federal funds can not be used for abortion procedures except in cases relating to rape, incest or a life-threatening pregnancy, which affects those on Medicaid.
However, only sixteen states actually adhere to these guidelines, even when the abortion is permissible under Hyde. As such, only sixteen states use Medicaid funding to pay for abortions under these conditions.
Employer Funded Healthcare
When an employer funds the healthcare coverage of its employees, the policies have less state oversight. Now, it is still possible that even if the abortion is covered, an employee would need to go to another state to obtain the abortion. However, many nationwide companies, such as Dick's Sporting Goods, Logitech and Amazon, have promised to aid employees who seek abortion access cross state lines or offer some sort of reimbursement.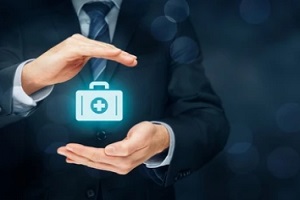 However, out-of-network procedures aren't readily funded, depending on the type of health insurance one opts in for through their employer, such as an HMO. In this case, sometimes paying out of pocket is actually less expensive.
Additionally, there are instances in which there are in-network healthcare providers in other states, or a telehealth appointment could be used to obtain a prescription for the two pills mentioned before. While 19 states have banned the utilization of telehealth for getting the prescriptions, President Biden's executive order may affect this.
It is important to note that such policies do not help part-time employees with no insurance, the unemployed and the uninsured.
States vs. States
Some states, such as Texas, have implemented policies that allow citizens to report when they know someone has obtained or performed an abortion. In addition, in states such as Missouri, there is a pending law where private citizens can sue anyone who helped a Missouri resident obtain an abortion, including physicians or ride-share drivers.
There is little precedent here, however, that could help uphold this in a higher court. Anyone making the argument for banning travel between states would need to contend with state sovereignty and the right to travel. However, with this Supreme Court, it is important to realize it could go either way.
Because the states can now individually decide on abortion laws, insurance companies have to tread lightly to avoid legal liability by offering too much or too little coverage for abortions, especially as regulations are expected to continue to change. Here is a quick rundown of what this could mean for women exploring their health insurance options.
Finding Health Insurance Coverage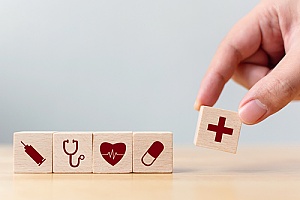 After 49 years of protection for the right to access abortion services, the overturning of Roe v. Wade has created a wide-reaching impact. We have entered an era where healthcare providers, health insurance companies and patients seeking abortion services face rapidly changing legislation and uncertainty about what is available, as well as legal, in a given situation.
It is important to maintain a health insurance policy that is right for you. While many grassroots organizations are available to help people obtain funding for abortions, using a trusted option close to home can eliminate some of the issues. Luckily there are insurance providers, such as Pro Insurance Group, that are willing to discuss reproductive health coverage.
When searching for health insurance for the first time, or comparative shopping to make a switch, it is always important to feel respected and heard. Navigating complex processes to ask simple questions can be largely discouraging in such an important decision-making process.
It is easy to contact Pro Insurance Group for a health insurance quote by calling 833.619.0770. You can also learn more and get a quote on their individual health insurance landing page.