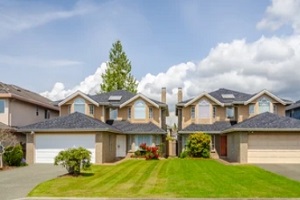 Owning a home can be stressful, especially for the first time. If you are considering purchasing a home or condominium, finding the right insurance is a considerable part of the process. In the city and suburbs, you may find many homes or condominiums that are part of a Homeowners Association.
Purchasing property within the jurisdiction of an HOA automatically makes you a member and comes with certain responsibilities.
What Is An HOA?
An HOA, or Homeowners Association, is a self-governing organization within a subdivision or planned community that is typically managed by volunteers who are also residents. It was first established by land developers in the early 20th century and gained popularity in the 1960's. An HOA is governed by a volunteer board of directors from within the community.
All homeowners within the subdivision or building will pay fees for maintaining the collective property and common areas. These fees can vary greatly depending on the location, property value and amenities within the community. HOA members can pay as little as $50 per year, but in some situations, it can be as much as $2,000. Among other applications, these fees are also applied toward an HOA Master Policy.
The properties in an HOA jurisdiction are governed by a set of rules and laws enforced by the association. These can determine what color paint you may use on your home or where you may wash your car. These measures ensure that the property value, cleanliness and community appearance are maintained.
If there are amenities such as a pool, playground or gym, fees will ensure they are properly maintained. Occasionally a larger "one-time fee" may be assessed to cover repairs, add amenities or assist in any unforeseen circumstances. At a minimum, homeowner fees will assist in paying for services such as:
Waste disposal
Groundskeeping
Snow Removal
Community Security
Pest-control
If a member of an HOA does not follow the rules, they may be assessed with fines, liens and other various consequences. The specific HOA regulations can vary from state to state, and must adhere to federal laws.
The HOA has the right to enforce its rules, collect fees, suspend amenity privileges or even sue a homeowner for failure to comply. Before purchasing a home or signing a lease, it is your responsibility to understand exactly what rules will apply.
What Is HOA Insurance?
A Homeowners Association should always have an HOA Insurance policy. These insurance policies will vary depending on the specific needs of the particular property. It will typically include a Liability Policy that will protect the HOA if someone is injured in common areas such as a pool, parking lot, park, etc. It can also protect from damage due to accidents, weather or other disasters.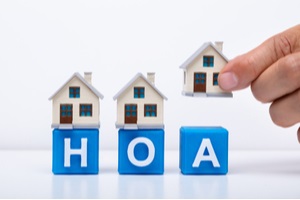 The HOA insurance policy does not cover any individual's home or property, only common areas. Determining property lines can be very important. For example, if a member or guest is injured while using the common pool, any injuries are covered by the HOA policy. If a member or guest is injured in a personal pool of a homeowner, the homeowner is responsible for related injuries.
For condos, apartments, and other shared-habitation options, the HOA may decide to purchase "All-In Coverage," which would cover every part of the building, including appliances and fixtures. There are options in between, but none of those policies will include personal belongings.
Homeowners should obtain a policy for homeowners insurance and renters should obtain renters insurance. For a more detailed breakdown of HOA Insurance requirements, please see this informative article.
The Perfect Combo
When living within an HOA community, their master policy protects you while in common spaces. You must have your own Homeowner's (or renter's) insurance policy to cover your personal belongings and any property damage inside or outside your home.
Be sure to consult with your insurance provider to understand exactly what is and is not covered by your policy, and ask about all additional options that may cover any gaps. If you have questions about insurance options best suited for you, contact Pro Insurance Group today.