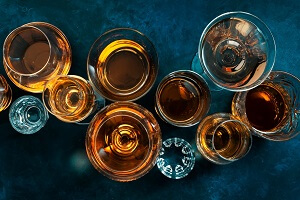 A business that serves, sells, or manufactures alcohol faces unique challenges and risks associated with liquor liability. In Illinois, as in other states, those businesses must protect themselves with liquor liability insurance.
The following explains liquor liability insurance coverage's benefits, why it's essential for Illinois businesses, and a guide to help you choose the right policy.
What is Liquor Liability Insurance?
Liquor liability insurance, or dram shop liability insurance, covers businesses that manufacture, sell, distribute, or serve alcoholic beverages. Liquor liability insurance primarily focuses on covering damages or injuries that may occur due to an individual's consumption of alcohol sold or served by the insured establishment.
For instance, if a customer becomes intoxicated at a bar and subsequently causes harm to themselves, others, or property, the affected parties may file a lawsuit against the establishment, claiming that the business's negligence in serving alcohol led to the harmful situation.
Liquor liability insurance may cover various expenses related to such claims, including legal fees, medical expenses, property damage, and settlements or judgments. It's important to note that the coverage and terms of liquor liability insurance can vary based on the insurance provider and the specific policy.
Why is Liquor Liability Insurance Essential in Illinois?
In Illinois, businesses can be liable for damages or injuries caused by intoxicated patrons under the state's Dram Shop Act. If your business serves alcohol to a customer who subsequently causes harm to others or property, your business could be held financially responsible.
Understanding Illinois' Dram Shop Act
Illinois' Dram Shop Act (235 ILCS 5/6-21) allows individuals injured by an intoxicated person to seek damages from the establishment that sold or served the alcohol. The law applies even if the person who caused the injury did not purchase the alcohol. In most cases, liquor liability insurance helps businesses cover the costs of legal claims arising from these situations.
Coverage Details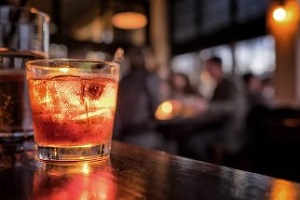 Liquor liability insurance typically covers the legal fees associated with claims and the related settlements and medical costs associated with liquor-related claims.
However, it's important to note that coverage does not extend to situations where alcohol was served to a minor or a visibly intoxicated individual. This becomes a legal issue and is excluded from most insurance policies, depending on the circumstances. Understanding what is and is not covered is fundamental for all policies.
Choosing the Right Policy
When selecting a liquor liability insurance policy in Illinois, it is necessary to consider various factors. To gain comprehensive coverage, assessing risk exposure for liquor liability involves evaluating elements that could contribute to alcohol-related incidents and potential legal claims.
Here's a step-by-step guide on how a business owner can assess their risk exposure for liquor liability:
Type of Establishment: Consider the nature of the business. Is it a bar, restaurant, nightclub, or liquor store? Different types of establishments have varying levels of alcohol consumption and associated risks.
Alcohol Sales Volume: Estimate the amount of alcohol you sell or serve. The higher the volume, the higher the potential for incidents.
Patron Demographics: Consider the age groups and behaviors of your customers. Are they likely to consume alcohol in excess?
Employee Training: Evaluate the training provided to employees regarding responsible alcohol service, recognizing signs of intoxication, and refusal of service when appropriate.
Past Incidents: Review any incidents or claims related to alcohol consumption on your premises. This can help identify patterns or areas of concern.
Safety and Security Protocols: Evaluate your establishment's safety protocols, such as providing transportation alternatives for intoxicated patrons, monitoring parking lots, and ensuring proper lighting. Assess the security measures in place to prevent overconsumption, altercations, and other incidents related to alcohol consumption.
Insurance History: Review previous liquor liability claims and how your insurance provider handled them.
Contractual Obligations: Review your lease agreement for any requirements regarding liability.
Professional Advice: Consult with an insurance agent, attorney, or risk management professional specializing in liquor liability to gain insights tailored to your situation.
By carefully evaluating these factors, a business owner can understand their risk exposure for liquor liability. This assessment will inform decisions on risk mitigation strategies, safety measures, and whether to obtain or adjust liquor liability insurance coverage.
Partner with Pro Insurance Group in Illinois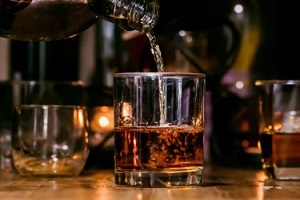 If you are a business owner in Illinois looking to safeguard your establishment from potential liquor liability risks, reach out to Pro Insurance Group. Our team provides tailored liability insurance coverage to protect your business and its reputation.
With a deep understanding of Illinois' unique regulations and laws, we offer comprehensive solutions that address your needs. In the bustling hospitality industry of Illinois, having liquor liability insurance is not just an option but a necessity for your business.
Whether you own a bar, restaurant, or nightclub, serving alcohol has unique risks that could lead to potentially damaging lawsuits. Don't let an unforeseen incident jeopardize your business and financial stability. Liquor liability insurance protects you from claims arising from damages or injuries caused by intoxicated patrons.
Don't leave the financial security of your business to chance. Contact us today at 833-619-0770 or visit us online to learn how Pro Insurance Group can help you navigate the complexities of liquor liability insurance and ensure peace of mind for your business.