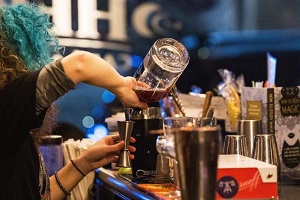 There are steps you can take to mitigate the risk of alcohol-related incidents if you serve alcohol to patrons. However, there is no way to eliminate your legal and financial risks. If you own an establishment (restaurant, bar, nightclub, etc.) that serves alcohol, then you must protect your business with liquor liability insurance.
This review discusses the risks of not having liquor liability insurance.
What Is Liquor Liability Insurance?
Liquor liability insurance helps protect policyholders from liability claims arising from alcohol-related incidents. Any establishment that serves (or allows for the consumption of) alcohol on its property is more vulnerable to liability claims from customers and other third parties.
Specifically, liquor liability insurance protects against claims of bodily injury and property damage due to intoxication from one or more of your patrons. Liquor liability insurance helps cover various costs associated with liquor-related liability claims. Notably, it includes legal fees (such as attorney costs), settlement payments, medical costs, and repairing and replacing property damage.
3 Potential Consequences of Not Having Liquor Liability Insurance
Bars, restaurants, nightclubs, and other establishments that serve, manufacture, or allow for the consumption of alcohol are at risk of significant legal and financial consequences if they are not protected with liquor liability insurance from a licensed provider. Below are three potential consequences of not having a dependable and comprehensive liquor liability insurance policy.
You Could Be Held Liable for Any Damages (On or Off Your Premises)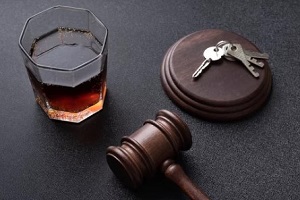 Liquor liability insurance protects you from costs associated with claims that you were partially responsible for property damage. This could be property on your premises, such as damaging a guest's phone.
However, it could also include coverage for instances that take place off your premises as well. For instance, if someone were to become inebriated at your establishment and get into an auto accident as they leave, you may face liability claims if you served them alcohol.
You May Not Be Protected in Instances of Assault and Battery
Liquor-induced fights are far too common in restaurants, bars, and nightclubs. If your establishment serves alcohol, you can only do so much to prevent patrons from engaging in a physical altercation. Liquor liability insurance can help protect you from claims that you are liable for bodily injury resulting from assault and battery, particularly if you have served alcohol to someone involved.
You May Become the Target of a Frivolous Lawsuit
You may find yourself in legal battles even if you do everything right to prevent liquor-related claims against your business. The costs associated with frivolous lawsuits you eventually win can add up and become incredibly damaging to your business operations and profitability.
For instance, a patron may make a claim that your alcohol was stronger than advertised and led them to make poor choices due to intoxication, attempting to hold you liable for damages, illness, bodily injury, etc. Liquor liability insurance helps ensure you are not harmed financially harmed if and when someone makes an illegitimate claim against your company.
Who Needs a Liquor Liability Insurance Policy?
Any business that serves and/or allows for the consumption of alcohol on their premises should protect themselves with liquor liability insurance. Specifically, this includes the following business types:
Bars
Nightclubs
Restaurants
Wedding venues
Wineries
Breweries
You may also need liquor liability insurance if you host events where alcohol is served, even if you do not serve alcohol directly. For example, a wedding venue that does not directly sell alcohol but allows those who rent the venue to do so may need a policy. Specifically, they may need host liquor liability insurance.
Liquor Liability Insurance vs. Host Liquor Liability Insurance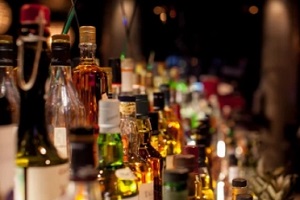 If you do not directly serve or manufacture alcoholic products. Still, you allow for the consumption of alcohol on your premises, then you may be better suited for host liquor liability insurance.
This is similar to a liquor liability policy in that it includes coverage for medical costs, legal fees, and settlements associated with claims of liability. However, there are some differences with the associated risks.
Protect Your Business With Liquor Liability Insurance
The good news is you can protect yourself and your business financially with a comprehensive liquor liability insurance policy. This ensures claims that you were responsible for liquor-related incidents do not harm your company. In other words, a liquor liability insurance policy mitigates your risk and gives you more financial certainty.
Pro Insurance Group offers personalized liquor liability insurance policies. We also offer host liquor liability insurance. We can help you choose the right policy for you to ensure you and your establishment are optimally covered from liability claims. Contact Pro Insurance Group to learn more and get started.