One of the most important types of insurance you will need if your business serves or sells alcohol, is liquor liability insurance. Find out how this policy can protect your business from lawsuits, and the financial burdens that can devastate your company.
What is Liquor Liability Coverage?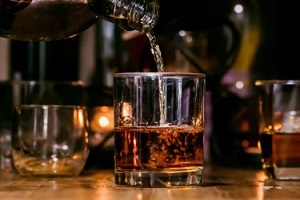 Liquor Liability Insurance, also known as Dram Shop Insurance, is a liability coverage for businesses that sell, distribute, supply or serve alcoholic beverages. Liquor liability is a speciality type of commercial general liability policy that protects the business, covers legal costs, claims resulting from injuries, and damages to other people or property.
What Does Liquor Liability Cover?
This policy covers damages caused by customers, as well as damage to property owned by others. Liquor liability coverage also includes fines and legal fees if you are sued by someone who was injured on your premises, covers third party bodily injury and property, and covers legal costs.
Third-party Bodily Injury
If a patron who is intoxicated at your business injures another person, liquor liability insurance can reimburse you for any immediate medical or legal expenses that result from the injury.
Legal Costs
If you are sued after an incident involving an overserved patron, liquor liability insurance can help cover court costs, attorney fees and settlements.
Third-party Property Damage
Liquor liability insurance covers the cost of repairing or replacing another person's property when an individual who has become intoxicated at your business causes damage.
Liquor liability insurance does have a few gaps in coverage that may not protect your business from everything.
What is Not Covered By Liquor Liability Insurance?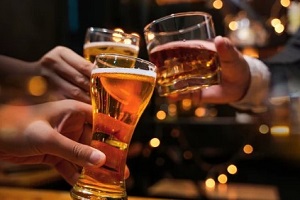 Providing alcohol to patrons can bring many risks. If you provide or host alcohol, you are responsible for any injuries and damages that occur. However, there are some limits to what liquor liability can cover, which is why it is important to speak with a licensed agent to understand what is covered and if there are additional insurance plans that can help fill the gap.
Libel and Slander
General liability insurance policies may cover libel and slander claims as long as the policy does not exclude alcohol-related claims.
Damage to Your Business Property
Commercial property insurance can help pay for the cost of repairing or replacing your business property if it is damaged or stolen. Unfortunately, liquor liability insurance does not cover damage to your business property, even if it is caused by an intoxicated customer.
Incidents Related to Underage Drinking
Liquor liability does not protect establishments against underage drinkers. Businesses should protect themselves by training employees to card every individual and know how to identify fake IDs.
How Much Does Liquor Liability Cost?
The average cost for liquor liability insurance can range from $270 to $2000 annually. There are several factors that are considered when pricing this type of insurance policy. This includes the size of the business, policy limits and the specific legal requirements of your state.
Total Alcohol Sales
Some insurance carriers may use the total percentage of alcohol sales at your business to determine the cost.
Bundled Policies
Purchasing liquor liability insurance as a standalone is generally more expensive than bundling it with other policies. It is highly recommended to bundle policies to save costs in the long run.
Claims History
The number of claims you file is a factor in determining your premium and the rate that you will be charged. The more claims you file, means the premium will be higher, and your business will become more of a risk to your insurance carrier.
State Laws
Each state has their own requirements which can affect the cost of the policy. For example a state can require a minimum amount of $100,000 for liquor liability coverage.
Types of Establishment
Liquor liability insurance rates can vary according to the type of business and the specific location.
Who Needs Liquor Liability Insurance?
Liquor liability insurance can be purchased as an addendum to another policy, or it can be purchased separately. Some common types of business that should carry liquor liability insurance includes: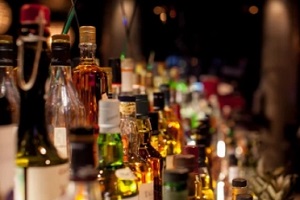 Bars
Breweries
Cafes
Caterers
Event & Performance Spaces
Food Trucks
Grocery Stores
Liquor Stores
Wineries
Businesses that do not sell alcohol may still be liable for claims of bodily injury or property damage caused by their customers. General liability insurance or host liquor liability can help cover those costs.
Get A Liquor Liability Insurance Quote
It is an important policy for bars, restaurants and other establishments where alcohol is a primary aspect of operations to have liquor liability insurance to protect your business from lawsuits and payouts.
To learn more about liquor liability coverage or to request a quote, contact the agents at Pro Insurance Group by submitting a request online or calling today at 833-619-0770. Get the coverage you need at an affordable price.