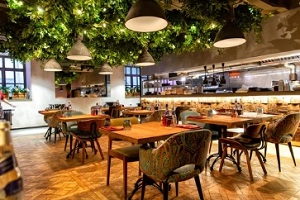 Running a restaurant can be a fulfilling enterprise. However, it's not without its share of risks. From food-borne illnesses to slips and falls, a single unfortunate incident can result in hefty legal costs that could cripple your business. This is where liability insurance for restaurants comes in.
It serves as a financial safety net, protecting restaurant owners from various types of claims. But what exactly does liability insurance for restaurants cover? Let's delve into the details.
What Should You Do Before Buying Insurance for Your Restaurant?
Before acquiring restaurant insurance, it is essential to comprehend the exact insurance needs for your business. When searching for insurance quotes, keep the following key factors in mind:
1. Square footage of your location
2. Type and age of the building
3. Fire and security system type
4. Projected sales and number of customers
5. Value of inventory, equipment, and technology
6. Number of employees
7. Restaurant equipment inventory
This informative guide provides valuable insights to ensure you make informed decisions when obtaining restaurant insurance coverage.
Understanding Liability Insurance for Restaurants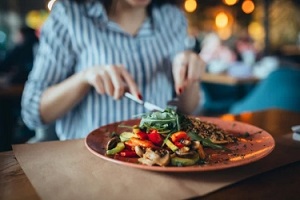 Liability insurance for restaurants, often referred to as general liability insurance, is designed to protect your business from claims that can arise from your day-to-day operations. This insurance covers costs related to third-party bodily injuries, property damage, and legal fees that may arise from lawsuits.
Bodily Injury Coverage
The hustle and bustle of a busy restaurant can sometimes lead to accidents. A customer could slip on a wet floor, get burned by a hot beverage, or even choke on food. Should such incidents occur, the injured party could sue your restaurant for medical expenses, rehabilitation costs, lost wages, and even pain and suffering.
Liability insurance for restaurants shields these costs, safeguarding that your business doesn't endure financial loss due to unforeseen incidents.
Property Damage Coverage
Imagine a scenario where a waiter accidentally spills water on a customer's expensive laptop, or a customer's car gets damaged in your restaurant's parking lot. In such cases, you could be held liable for the damage. Liability insurance for restaurants provides coverage for these types of property damage claims, saving you from out-of-pocket expenses.
Legal Defense Coverage
In today's litigious society, even minor incidents can lead to lawsuits. Defending your restaurant against a lawsuit can be costly, with expenses like attorney fees, court costs, and settlements or judgments. Your liability insurance policy covers these legal defense costs, providing much-needed financial support if you find yourself in court.
Product Liability
As a restaurant owner, you're responsible for ensuring the food you serve is safe for consumption. However, despite your best efforts, there might be instances where a customer suffers food poisoning or an allergic reaction.
Such situations could lead to product liability claims. Fortunately, liability insurance for restaurants also covers these instances, safeguarding your business from potential financial losses.
Liquor Liability
If your restaurant serves alcohol, you'll need to consider liquor liability coverage. This is especially crucial because most general liability policies exclude claims related to the sale or service of alcohol. Liquor liability insurance protects your restaurant if a customer causes damage or injury after consuming alcohol at your establishment.
Advertising Injury
In marketing your restaurant, you might unintentionally infringe on another company's copyright or trademark, or perhaps defame a competitor. Such actions could lead to advertising injury claims. Most liability insurance for restaurants covers these claims, protecting your business from potential legal disputes.
Which Insurance is Necessary to Buy?
Although each state may have distinct requirements, some key insurance policies remain consistent throughout the US. Ensure compliance by knowing what you need.
Mandatory for the US:
Conclusion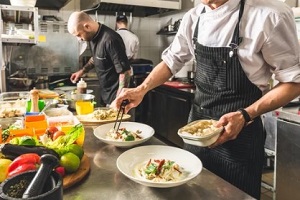 Running a restaurant is no small feat. It involves juggling multiple tasks while ensuring the safety and satisfaction of your customers. Despite your best efforts, accidents and mistakes can happen, leading to potential legal and financial repercussions.
Investing in liability insurance for restaurants can provide you with peace of mind, knowing that your business is protected against a wide range of risks. Remember, each restaurant's needs are unique, and coverage may vary depending on various factors like your restaurant's size, location, and the services you offer.
Therefore, it's crucial to work with a knowledgeable insurance professional who can guide you in choosing a policy that best fits your business needs. Partner with a professional who can build custom insurance plans that can specifically target your restaurant.
In a nutshell, liability insurance for restaurants acts as your financial shield, safeguarding your establishment against unforeseen incidents and helping ensure your restaurant's continued success. So, while you focus on serving up delicious meals and memorable dining experiences, let your liability insurance take care of the rest.