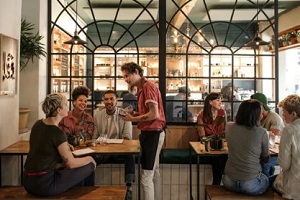 The restaurant industry carries certain risks that other industries do not have to the same extent. We take a close look at the risks of operating a restaurant without a reliable restaurant insurance policy.
Liability Claims
Restaurant owners must protect themselves from claims of liability above all else. A liability claim occurs when a patron or another third party alleges you are responsible for bodily injury or property damage.
For example, if someone slips, falls, and breaks a bone on their way to the bathroom, then they may try to hold you liable for their medical costs. In this case, a general liability insurance policy can protect the restaurant financially (up to the limits established in its policy). A liquor liability insurance policy is also applicable if the incident is alcohol-related.
Food Contamination and Spoilage
Food contamination and spoilage are one of the significant risks restaurant owners face. Without insurance, the loss or contamination of food leads to a significant loss of inventory that the business owner must replace.
Contaminated food that is served to patrons could make patrons ill. Most restaurant insurance providers offer spoilage insurance. This helps cover the replacement cost of lost inventory and revenue.
Employee-Related Lawsuits
Employee-related concerns are a major risk for every industry, especially the restaurant industry. There are many situations where an employee may have the right to sue your restaurant. This could be as simple as telling a joke that an employee took the wrong way.
Wrongful termination and harassment claims are also relatively common. For this reason, restaurant owners should protect themselves with an employment practices liability insurance (EPLI) policy. Of course, worker's compensation is a requirement for restaurants as well.
Property Damage
Commercial property insurance is essential for restaurant owners to protect their businesses adequately. Commercial property insurance is necessary for restaurant owners to protect themselves and their businesses. Specifically, property damage covers the costs associated with repairing or replacing your property after damage.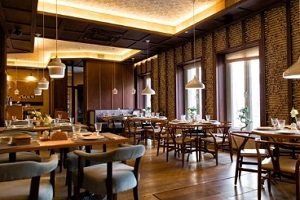 Some restaurants are at risk of claims that they were responsible for property damage. For example, if a patron drinks too much at your restaurant and gets into an auto accident on their way home, you may be held partially liable. In this case, a liquor liability (and general liability) insurance policy can help cover the associated costs.
Data Breach
Data breaches are becoming increasingly common in today's society. Restaurants are vulnerable to cyber attacks just like every other business that relies upon point of sale (PoS) systems and other forms of technology. Cyber crime insurance can help mitigate the risk for restaurants that are vulnerable to data breaches and other forms of cyber crimes.
Equipment Replacement Costs
Restaurants rely upon equipment to operate in the most efficient and effective manner. When key pieces of equipment stop working, it can significantly disrupt business operations. More notably, it can be costly to repair and replace broken equipment, such as stoves, ovens, freezers, and fridges. Equipment breakdown insurance covers the cost of replacing equipment that no longer works properly and helps minimize the financial risk for restaurant owners.
Auto Liability
Your restaurant must have an auto liability insurance policy if you rely upon the delivery of food and drinks or own a company vehicle for other purposes (i.e., catering services). Without a commercial auto policy, you could risk substantial financial loss and legal issues, as auto insurance is a requirement.
Specifically, a commercial auto insurance policy protects restaurants from costs associated with damage to their or someone else's vehicle or property if the accident is deemed the policyholder's fault.
Liquor-Related Incidents
Liquor-related incidents, such as physical altercations between two individuals who are intoxicated, can lead to claims of liability and lawsuits against your restaurant. As a result of the risks involved with serving (or allowing for the consumption of) alcohol at your restaurant, we recommend a liquor liability insurance policy for adequate protection.
Business Interruptions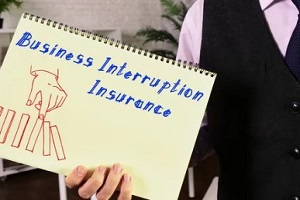 Business interruptions can occur for many reasons, from restaurant renovations and repairs to pandemics. Many restaurant insurance providers include (or offer) business interruption insurance to reduce the overall risk of a financial loss if the restaurant is forced to close for an extended period.
Contact Pro Insurance Group Today for a Free Quote
Pro Insurance Group offers bar and restaurant insurance policies specifically tailored to meet your business and industry insurance needs. From assault and battery insurance and worker's compensation insurance, we offer a range of policy options. Contact us today for a personalized policy recommendation and quote.
---
Are You Ready To Start Your Restaurant Insurance Coverage?