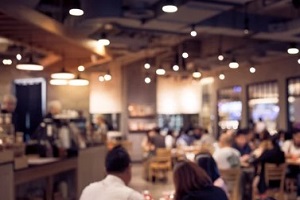 Operating a successful restaurant business can be both rewarding and challenging. From creating mouth-watering dishes to providing exceptional customer service, there are many aspects to consider when running a restaurant. However, don't overlook the importance of obtaining the right restaurant insurance coverage. Restaurant insurance protects your investment, employees, and customers from unforeseen events and potential liabilities.
In this article, we will explore the various insurance coverages available for restaurant businesses and offer tips on finding the best policy to suit your needs.
Types of Restaurant Business Insurance Coverages
Several types of insurance coverages are specifically designed to address the unique risks and exposures faced by restaurant businesses. Some of the most common coverages include:
1. General Liability Insurance
General liability insurance protects your restaurant business from third-party claims arising from bodily injury, property damage, or personal and advertising injury caused by your business operations.
This coverage is essential for restaurants, as it helps safeguard them from the financial consequences of accidents and incidents occurring on the premises.
2. Property Insurance
Property insurance covers damages to the building structure, interior furnishings, and equipment resulting from events such as fire, theft, vandalism, or natural disasters. Since restaurants often invest heavily in their premises and equipment, having adequate property insurance is essential to protect these assets and ensure business continuity.
3. Liquor Liability Insurance
Liquor liability insurance is crucial for establishments that serve alcohol. This coverage protects the business from legal and financial repercussions resulting from alcohol-related incidents, such as drunk driving accidents, property damage, or injuries caused by intoxicated patrons.
4. Workers' Compensation Insurance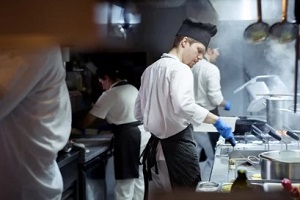 Workers' compensation insurance provides benefits to employees who suffer work-related injuries or illnesses, covering medical expenses, lost wages, and rehabilitation costs.
Restaurants often have a higher risk of employee injuries because of the nature of their work, making workers' compensation coverage an essential component of their insurance policies.
5. Business Interruption Insurance
Business interruption insurance compensates for lost income and additional expenses incurred due to unforeseen events that disrupt normal business operations, such as a fire, flood, or equipment breakdown.
This coverage can be invaluable for restaurants, as it helps them maintain financial stability during challenging times.
6. Food Contamination Insurance
Food contamination insurance covers financial losses resulting from food-borne illnesses caused by contaminated food served at your restaurant. This coverage can help cover the costs of product recalls, legal fees, and compensation for affected customers.
By understanding the various restaurant business insurance coverages available, you can make informed decisions about the best policy for your establishment.
Assessing Your Restaurant Insurance Needs
To determine the right insurance coverage for your restaurant business, it's essential to assess your specific needs and risk exposures. Some factors to consider include:
The size and location of your restaurant
The type of cuisine and services you offer (e.g., dine-in, takeout, delivery)
Whether you serve alcohol
The value of your property, equipment, and inventory
The number of employees on your payroll
By conducting a thorough risk assessment, you can identify potential vulnerabilities and tailor your insurance coverage to address these areas effectively.
Working With An Experienced Restaurant Insurance Agent or Broker
One of the most effective ways to find the right restaurant business insurance policy is to work with an experienced insurance agent or broker who specializes in the foodservice industry.
These professionals can help you navigate the complexities of insurance coverage, recommend appropriate policies, and negotiate competitive rates on your behalf.
When working with an insurance agent or broker, it's essential to provide accurate and up-to-date information about your business, as this will help them recommend the most suitable coverage options.
Be prepared to discuss aspects such as your restaurant's annual revenue, the number of employees, and any previous insurance claims.
Comparing Restaurant Insurance Quotes and Policies
Once you have identified your restaurant's insurance needs and consulted with an insurance professional, the next step is to compare quotes and policies from multiple insurers. This will help you find the best coverage at the most competitive price.
When comparing quotes, it's essential to look beyond the premium cost and consider factors such as:
The scope of coverage provided
Any exclusions or limitations in the policy
The insurer's financial stability and reputation
The level of customer service provided by the insurer
Taking the time to review and compare policies carefully can help you find the best restaurant business insurance coverage for your unique needs.
Regularly Review and Update Your Insurance Coverage
As your restaurant business grows and evolves, it's crucial to regularly review and update your insurance coverage to ensure it continues to meet your needs. Changes in your business operations, such as expanding your menu, offering new services, or renovating your premises, can impact your insurance requirements.
By conducting regular policy reviews, you can identify new risks and coverage gaps, allowing you to make necessary adjustments and maintain comprehensive protection for your business.
---
Are You Ready To Start Your Restaurant Insurance Coverage?