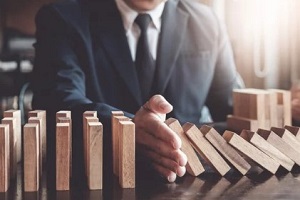 This review discusses the best questions to ask and provides a general description of their importance with possible answers your insurance agent may provide. This guide will help you prepare a list of questions to ask a business insurance agent when selecting or changing your policy needs.
5 Questions to Ask Before Purchasing a Business Insurance Policy
It helps to have as much information and professional advice as possible when choosing a business insurance policy. Meeting with a business insurance agent to discuss your policy needs will provide the most accurate information specific to your business. Below is a close look at several questions you should ask to help you make informed decisions about your policy needs.
What are The Different Types of Business Insurance Policies?
Every company is unique and should receive a personalized policy recommendation based on specific business needs. However, there are some more common business insurance policies that should be considered. These include:
General liability insurance – This covers costs associated with lawsuits and medical expenses in the event a customer injures themselves at the worksite and claims you are responsible. It may also include coverage for property damage related to the incident.
Commercial auto insurance – This policy covers the costs associated with auto accidents in which someone within your company is considered responsible while they are performing work-related duties.
Worker's compensation insurance – This protects you financially from costs associated with injury to one or more of your employees while they are on the job. In addition to covering medical expenses, this policy may partially cover wage payments for employees if they are forced to miss time work due to work related injury or illness.
Commercial property insurance – This policy protects you in the event your commercial property is damaged by a covered event, such as vandalism, fire, or a storm. It covers repair and replacement costs and may also include additional compensation if you are required to shut down business operations while repairs are made.
Additional policy types include errors and omissions (E&O) and commercial umbrella insurance. E&O insurance, also called professional liability insurance, covers costs associated with claims of negligence or inadequate work. Umbrella insurance protects you financially if a covered event claim exceeds the coverage limits of your primary policy. Additional policies may be necessary as well based on your company's specific needs.
Which Type of Business Insurance Do You Recommend?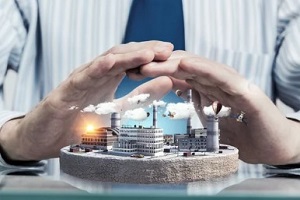 Be sure to speak with a business insurance agent who is familiar with your industry as you may need a combination of policies. However, in general, most businesses require at least general liability insurance, worker's compensation, and commercial property insurance.
What Does My Business Insurance Policy Cover?
Your policy should cover all major expenses your business may face when a covered event occurs. This includes but is not limited to property damage, bodily harm (i.e. medical costs associated with workplace injury), legal fees and settlement payments.
Of course, your coverage depends on the specifics of your policy, and coverage limits may also apply. There are two types of limits — aggregate and per-occurrence limits. Aggregate limits refer to the total amount your policy covers per year, and per-occurrence limits refer to the total amount your policy covers for an individual claim.
How Much Does My Business Insurance Policy Cost?
This depends on a variety of factors, such as the deductible, coverage limits, claims history, industry, location, business size and the nature of your business operations. For example, if you select a low deductible and high coverage limit, then the premium payments will be higher than a policy with a high deductible and low coverage limit. Of course, the size of your policy needs will play a role as well.
How Can I Minimize The Cost of My Business Insurance Policy?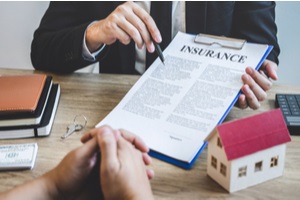 The best way to save money on business insurance costs is to bundle multiple policies with the same business insurance provider who is also willing to provide bundling discounts. For example, if you need general liability insurance, commercial auto insurance, and property insurance, it is best to choose one provider who offers all three as they are likely to provide you with a notable discount.
You can also help reduce insurance costs by putting safety measures in place that reduce your overall risk of needing to file a claim. For example, you may have a lower property insurance premium if you have installed a reliable security system at your commercial property.
Need Business Insurance? Contact Pro Insurance Group Today
Pro Insurance Group offers personalized business insurance policies designed to meet your precise company needs. If you are unsatisfied with your existing policy or are purchasing a business insurance policy for the first time, call us or send us a message today to speak with one of our agents.