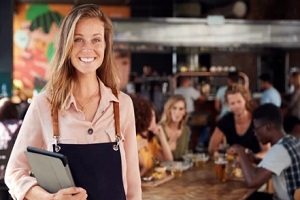 Imagine the excitement of owning your own restaurant chain, as you move forward with this decision that surely has a lot of thoughts running through your mind. Don't let obstacles derail your dream – take control with tailored restaurant insurance programs that shield your business from liability risks.
This article highlights the different types of liability risks when running a restaurant and the security benefits of insurance for restaurants.
Why Should You Get Liability Insurance For Your Restaurant?
Don't risk your business! Get the coverage you need for peace of mind. Our general liability insurance safeguards your restaurant against potential accidents and the financial burden of property damage caused by you or someone else.
Whether it's a customer slipping by accident or a mishap that results in property loss, we've got you covered. Plus, many property owners and local governments make it a requirement. Stay ahead of your competition and protect your investment today.
1. Liquor-Related Incidents
If your restaurant serves alcohol, you're exposed to additional liability risks. In situations where a patron consumes alcohol and subsequently causes injury or property damage, your establishment could be held accountable. This is where liquor liability coverage is in importance. Often available as an add-on or separate policy, this type of insurance is essential for any restaurant serving alcoholic beverages.
2. Slip-and-Fall Accidents
Restaurants are often susceptible to slip-and-fall accidents due to spills, uneven flooring, or inadequate lighting. Whether an employee or a customer, injuries from such accidents can result in hefty medical bills and potential lawsuits. General liability insurance for restaurants covers third-party bodily injury claims, while workers' compensation insurance protects employees.
3. Property Damage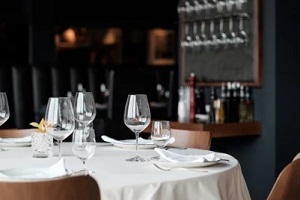 The physical assets of your restaurant – from kitchen equipment to furniture to the building itself – are crucial to your operations. These assets can be damaged due to fire, theft, vandalism, or natural disasters.
Commercial property insurance helps cover the cost of repairing or replacing these assets, making it a key component of comprehensive insurance for restaurants.
4. Employment Practices
With a diverse workforce, restaurants can face accusations of wrongful termination, discrimination, sexual harassment, or wage disputes. These claims can lead to costly legal battles. Employment Practices Liability Insurance (EPLI) provides coverage for defense costs and damages related to such employment-related claims.
5. Cyber Liability
In today's digital age, many restaurants leverage technology for reservations, orders, and payments. This reliance on technology exposes your business to cyber threats, including data breaches and cyber-attacks. Cyber liability insurance is designed to protect your business from the financial fallout of such incidents.
6. Automobile-Related Incidents
If your restaurant offers delivery services using company-owned vehicles, you're exposed to auto liability. Any accident involving these vehicles could result in property damage and bodily injury claims. Commercial auto insurance provides coverage for these risks, protecting your business from potential financial losses.
7. Vendor and Contractual Liability
Restaurants often work with various vendors for supplies. Disputes with these vendors, or with landlords if you lease your space, can lead to legal battles. General liability insurance usually provides coverage for such legal disputes, reinforcing the importance of this foundational insurance for restaurants.
Do You Need Speciality Insurance Coverage For Your Restaurant?
Get the specialty insurance coverage your business needs, whether you rent or own your building. Customized to your business or industry, this type of insurance offers protection for unique losses. Take, for example, restaurant owners who add sign and glass coverage to guard against vandalism of their costly outdoor signs and building glass.
If your restaurant is filled with valuable sports memorabilia like autographed photos, collectible jerseys, and balls signed by winning teams, don't worry about the costs of replacing them – get additional fine arts coverage for peace of mind.
Liability Insurance For Restaurants Is Crucial For Your Business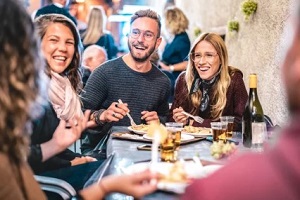 Running a restaurant involves juggling multiple tasks, from creating delectable menus to ensure excellent customer service. Amidst all this, navigating liability risks can seem daunting. However, with the right insurance for restaurants, you can save your business from potential hurdles coming your way.
Remember, the right insurance does more than just protect against risks—it also enables opportunities. With the peace of mind that comes from comprehensive coverage, you can focus on what you love most: delivering exceptional dining experiences to your patrons.
Secure Your Restaurant's Future With Liability Insurance Today
Don't let liabilities cast a shadow over your passion – embrace the proactive shield of tailored insurance solutions. At Pro Insurance Group, we understand the nuances of your industry, offering a robust suite of coverage that shields your restaurant from potential pitfalls. Our comprehensive general liability insurance doesn't just provide financial security; it's a cornerstone of responsible restaurant management.
Contact Pro Insurance Group today or call at (833) 619-0799 for a personalized quote on restaurant insurance, and let's fortify your culinary journey together. By partnering with Pro Insurance Group, you're not just getting coverage — you're gaining peace of mind.
---
Are You Ready To Start Your Restaurant Insurance Coverage?