All automotive businesses, including auto body shops, service stations, towing companies and parking garages, risk inherent liabilities when providing service for customers' vehicles.
The simple act of storing or servicing these automobiles represents a liability. Fortunately, such businesses can obtain protection against these risks by acquiring garage keepers' insurance. Here is a close look at this type of insurance policy and what it covers.
What Is Garage Keepers Insurance?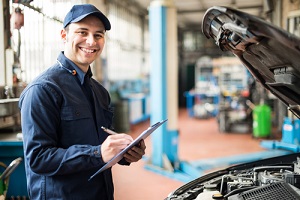 Garage keepers insurance is a form of specialty insurance coverage designed to shield any business that owns and operates a garage, from losses tied to the customer vehicles it services.
This type of policy is different from a garage liability insurance policy, which covers property damage or bodily injuries resulting from an accident related to garage operations, similar to many commercial general liability policies. Depending on the insurer and policy, garage keepers insurance can cover several different types of vehicles including cars, trucks and vans.
What Does Garage Keepers Insurance Cover?
Depending on the needs of your business and the types of associated risks, the exact coverage levels of a garage keepers insurance policy may vary. However, a standard garage keepers policy typically includes three primary types of coverage:
Legal Liability
Legal liability is a type of coverage that is most often included in garage keepers' insurance policies. This protects customer vehicles following damages that result from carelessness by the insured party (your business).
For instance, legal liability coverage would help pay for damages that occur after one of your employees tries to fix (or test drive) a client's car. By law, this employee would be responsible or "liable" for the damage.
Direct Primary
Direct primary coverage protects customer vehicles regardless of who is at fault for damages. In the event of a loss not caused by the insured (e.g. losses due to theft or weather-related incidents), direct primary coverage will pay for said loss. Following incidents of theft, customers have no need to file claims and can rest assured that their vehicles are always protected.
Direct Excess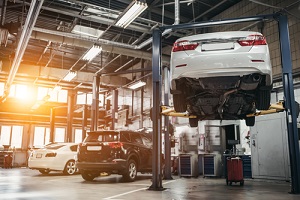 Direct excess coverage isn't always offered in garage keepers' insurance policies but can be extremely useful in some cases. Similar to direct primary, this coverage protects an insured party from losses to customer vehicles no matter who is liable.
However, direct excess is different from direct primary coverage because if an insured isn't responsible for a loss, it will pay for damages above the policy's coverage limits. Direct excess is most helpful in cases where customer vehicles sustain severe damages due to unprecedented events. For instance, should a fire destroy both a customer's truck and your automotive business and the former carries comprehensive coverage for his vehicle, direct excess may help pay for any damages above the limits of the customer's policy.
What Does Garage Keepers Insurance Not Cover?
As beneficial as garage keepers insurance is, this type of policy doesn't cover everything. Common exceptions to garage keepers insurance coverage include:
Erroneous workmanship
Defective vehicle parts
Radar detectors
Personal possessions customers leave in their vehicles
Theft of a vehicle by an insured
Contractual obligations with a dealer or service station
Loss of non-permanently-installed stereo parts
Garage Keepers Insurance Cost
Garage keepers' insurance premiums often depend on multiple factors, such as:
Your business's location (e.g. state, near a major highway, etc.)
The types of vehicles your business services
The average number of vehicles you service per day
Per Cover Wallet, a garage keepers' insurance policy costs on average between $1,000 and $3,000 yearly. Of course, it's always important to carefully assess the specific needs of your business before acquiring garage keepers' insurance coverage.
Get Garage Keepers' Insurance From Pro Insurance Group
Reach out to the professionals at Pro Insurance Group to learn more about garage keepers' insurance coverage and its benefits. Our agents are committed to serving as one-on-one advocates for all of our clients, no matter what their insurance needs and budget are.
We also aim to build and maintain long-lasting relationships with all of our clients. If you own an auto body shop, towing company or another type of automotive business, you can benefit significantly from purchasing garage keepers' insurance. This specialty policy will protect both you and the customer vehicles you service, whether these are cars, trucks or commercial vans. If you need additional coverage, direct excess coverage will pay for any losses above your policy's limits.
We also offer other comprehensive insurance policies such as general liability and towing insurance. Call Pro Insurance Group today at (833) 619-0770 or contact us online for more information about our garage keepers' insurance policies.