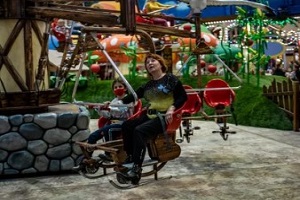 Family entertainment centers (FEC), also known as family fun centers, can be a great place to spend time with friends and family. There are a wide variety of types of fun centers, many of which include mechanically operated attractions such as go-karts and batting cages, and others that feature rock climbing walls and laser tag rooms.
Accidents can happen anywhere and at any time but injuries are the most common reason for lawsuits within a FEC facility. It is important to know what type of insurance coverage you need to keep your employees and customers safe, as well as keeping your business protected and remaining open.
Who Needs Family Fun Center Insurance?
If you currently own or are planning to open a family entertainment center, it is important to have the insurance coverage best suited for your business. Family fun centers host numerous activities for both children and adults; however, despite the fun they provide, they can also be hazardous. If they are not properly insured, they can be financially devastated and forced to close their doors.
Many family entertainment centers have found themselves being sued by guests due to injuries they have sustained while within the facility. The most common claims are slip and fall injuries; however, family entertainment centers can also be at risk for incidents common to any business such as illness due to poor sanitation and food handling or faulty electrical equipment. Those facilities with mechanical attractions face significantly higher risks.
When guests sue a family fun center for any one of these injuries they are typically seeking restitution to cover medical costs, therapy bills, lost wages, general pain, suffering, and punitive damages.
Type of Family Entertainment Centers
Family entertainment centers have become a very common place for family and friends to gather and have a fun time. There is a wide range of attractions providing different forms of entertainment for people of all ages. Some of the different types of family entertainment centers include: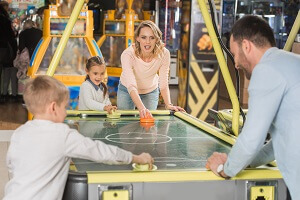 Arcades
Trampoline parks
Obstacle courses
Bowling alleys
Ice Skating Rinks
Roller Skating Rinks
Miniature Golf
Batting Cages
Go-Kart Facilities
Outdoor Driving Ranges
Ride Simulators
Escape Rooms
Indoor Laser Tag
And More
Types of Family Entertainment Coverage
There are many different types of insurance policies that your family entertainment center should have. It is important to understand what they do and how they work so that you can get the right coverage, at the right price, to protect your business.
Commercial General Liability
This is the most important type of insurance for any business. It covers the business owner and employees if they are sued for damages caused by something that happened on the premises of the business. This includes bodily injury, property damage and personal injury (libel and slander). Medical expenses, administrative costs of actions, and legal fees, fines and settlements are covered by this policy.
Property/Crime
Property damage sustained by your facility or its contents are protected against financial loss if your business is intentionally damaged by or suffers from a robbery, or employee theft or embezzlement.
Cyber Liability
Any business using any digital technology should consider a cyber liability policy. Almost every business operates a website, many of which include a user interface. This can include scheduling options, contact forms and merchandise purchases. Any stored data is susceptible to breach or theft. Cyber liability insurance will provide protection in the event of security or data breaches by covering costs related to the damages and restoration.
Workers Compensation
If an employee sustains a physical injury or illness while working or related to their course of duties, worker's compensation will cover the losses related to the injury or illness to include a portion of their wages as well as their medical expenses and rehabilitation costs.
Commercial Umbrella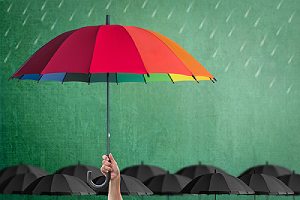 Commercial umbrella insurance provides extra protection against risks and liabilities that are not adequately financially addressed by other policies, such as general liability insurance.
Some attractions at family entertainment centers require specific riders for coverage. Mechanically operated amusement devices will likely require more insurance than those without mechanical operations and inflatable attractions require a specific coverage type.
Get Family Entertainment Center Insurance Today
While no business plans to have an accident, having insurance in the event of one can make the difference in keeping the business up and operating or being shut down. Preparation by prevention is key for any business and this is especially true for family entertainment centers. Providing regular safety training and inspections of all equipment and grounds can go a long way in preventing incidents.
Pro Insurance Group offers comprehensive Family Entertainment Center insurance coverage to fit the specific needs of your business. Depending on the types of attractions you have, your policy should be tailored to your business. We can customize a plan that meets the unique needs of your business as well as meeting your budget needs. Call Pro Insurance Group at 833-619-0799 or request a quote online.