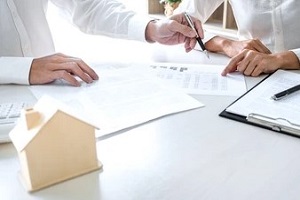 Homeowners insurance and HOA (homeowners association) insurance are two types of insurance policies that may sound similar but are notably different from each other. If you own a house, (i.e. are a "homeowner") then you will directly purchase your homeowners' insurance policy.
However, if you're the owner of a home or condominium with a homeowners' association, the HOA will purchase the insurance policy (HOA Insurance) that will cover the common grounds of your entire association by using monthly fees they collect from you.
The HOA will then use this money to protect and improve communal areas within the development. You, as the home or condo owner, are responsible for purchasing your individual home/condo owner insurance. Here is a closer look at this subject:
What Does Homeowners Insurance Cover?
Depending on your location, the risks covered by homeowners insurance may vary. However, most standard policies cover damages resulting from the following perils:
Theft
Wind or hailstorms
Fire and smoke
Falling objects (e.g. tree branches)
Frozen plumbing
Water damage caused by plumbing, cooling and heating systems and appliances
There are three levels of coverage for homeowners' insurance:
Actual cash value (ACV): This covers the cost of your home, as well as the total value of your possessions after accounting for depreciation. The IRS has a depreciation schedule for common household items, so be sure to check this to determine ACV.
Replacement cost: This type of policy covers the ACV of your home as well as the value of your belongings, without a depreciation deduction. This allows you to rebuild or repair your home until it regains its original value.
Guaranteed replacement cost/value: Also called "extended replacement cost," this is the most comprehensive and inflation-resistant policy because it covers the total cost to rebuild or repair your house, even if it exceeds the limit of your policy. Most such policies will cover up to 20 or 25 percent more than the limit.
What Does Homeowners' Insurance Not Cover?
As beneficial as a homeowner's policy is, it doesn't cover all types of claims. The following incidents are generally not covered by homeowners' insurance:
Acts of war
Natural disasters (floods, hurricanes, earthquakes, etc.)
Flood and earthquake policies are typically available as optional add-ons for people who live in areas where these disasters occur frequently.
What Does HOA Insurance Cover?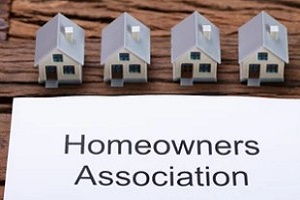 A homeowners association (HOA) is an organization headed by an elected "board" that oversees all of the most important aspects of your residential community, which can consist of condominiums or other similar properties.
The board members of an HOA oversee the maintenance of common areas of the development including pools and tennis courts; they also establish rules related to parking, permitted home furnishings and pet ownership. To help maintain these spaces, most HOAs charge the residents monthly fees. A portion of those fees pay for the HOA master insurance policy.
It's important to note that HOA insurance has no direct bearing on an individual unit's owners, whether the unit is a home or a condo. The owners don't directly purchase this type of policy, which is intended for communal property.
An HOA master insurance policy generally covers:
Liability: If somebody becomes injured after slipping and falling in a shared area and sues, the HOA master policy will cover the associated legal fees.
Property damage: Similarly to how a homeowners' insurance policy protects a house, an HOA master policy covers the cost to repair damages to common grounds resulting from wind or fire-related incidents.
Homeowners' Insurance vs. Condo Insurance
Although you may think these two types of insurance are identical, they are different. Condo insurance, also called "HO-6 insurance", is outlined differently in coverage, than a traditional homeowner policy. More specifically, there are three types of condo insurance:
Bare walls coverage: As its name suggests, this policy covers the structure, as well as insulation, wiring, and plumbing of the owner's condo.
All-in coverage: This policy covers the bare walls of the condo and items such as countertops and appliances.
Special entity coverage: This policy covers all property within individual units. Additions and structural changes aren't generally covered by special entity coverage.
Speak to the HOA Insurance Pros
Contact the experts at Pro Insurance Group to learn more about the differences between homeowners' insurance, condominium insurance and HOA insurance. We're dedicated to providing high-quality insurance solutions and serving as one-on-one advocates for each of our clients, regardless of their needs and budget. We also strive to form long-term relationships with our clients and to protect them against as many risks and liabilities as possible.
Our policies cover both general liability and property damage. Our homeowners' policies also cover incidents of theft and vandalism and inclement weather.
Call Pro Insurance Group at (833) 619-0770 or contact us online for more information about our policies.