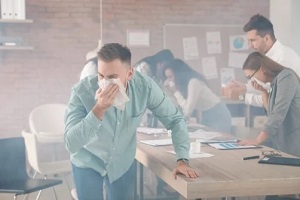 Fire damage usually occurs unexpectedly, leaving you feeling overwhelmed and concerned about the trajectory of your business. Fortunately, there are steps you can take to reduce the stress and move forward.
Keep reading to find out what to do to help your business recover from a fire. Also, discover a trusted solution in tip #4, so you do not have to mitigate fire damage alone!
What to Do After Fire Damage At Your Business
The best way to protect your business from fire damage is by preventing one in the first place. This includes installing sprinkler systems and fire detectors, performing regular maintenance inspections and implementing other preventative measures.
However, despite all your proactive efforts to lower fire risk, they can and still do occur. If a fire wreaks havoc on your business, here is how to recover as easily and efficiently as possible.
1. React Calmly & Quickly
While emotions can rightfully escalate amidst the chaos, try to stay calm and react as quickly as possible. The first action you should take is to call for emergency responders.
Then, ensure everyone in the facility is accounted for and, most importantly, safe. If anyone is injured or in danger, get medical care for them immediately.
2. Document Everything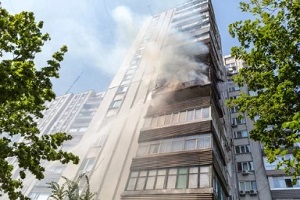 You may be unable to process thoughts clearly following the fire, no matter the size. Since having details is important when filing a claim, do not rely on your memory alone. Rather, document everything in writing and with photos.
Detail as much about the event as possible, including the names and contact information of everyone you have spoken with. Document all expenses, including supplies used to protect the damaged property (see #3), while keeping and organizing any related receipts.
Also, before cleaning up the damage, take pictures to document and help you remember the specifics. Pictures are valuable pieces of objective data that aid in any necessary investigations.
3. Secure & Protect the Property
REgardless of size, fires can cause major property damage, and it is up to you to prevent further accidents as a result. Arrangements to consider include utility companies and potential security guards.
A priority should be to arrange for your gas, water and electricity to be disconnected until the property is deemed safe to have power back on. While you can shut these off via meters and valves, keeping your providers aware of the incident and progress is important.
Despite the building being likely unsafe for visitors, a vacant space is an ideal breeding ground for theft and vandalism. While police officers can be helpful, it may be in your best interest to make arrangements with private security to monitor the premises.
4. Contact Your Insurance Company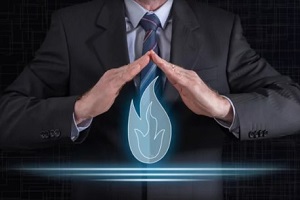 After ensuring everyone's safety, call your insurance company as quickly as possible. The sooner your insurance company is contacted, the sooner you and your business can start getting on the path of recovery.
Provide the insurance company with all of the documentation you have collected. Also, write down your conversation for reference, and do not hesitate to ask for any clarification.
For additional insurance guidance, turn to Pro Insurance Group. We believe you do not have to put out the fire alone and are committed to getting you back on track.
5. Notify Business Workers & Partners
As a business, it is your priority and responsibility to notify others that could be impacted by the fire. This includes your employees, contractors, vendors, customers and partners of all capacities. Coordinate alternative deadlines if necessary, to reiterate you are still willing to sustain a working relationship.
If the property is leased or rented, landlords or property managers should be advised as soon as possible. Consult your insurance provider before further disseminating any documentation you have provided to them.
For many businesses, it is worth seeking out data recovery assistance as well. The loss of hard drives and other digital tools may be difficult to recover without the assistance of recovery specialists.
6. Consider Working with a Fire Restoration Service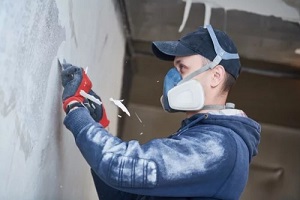 Fire damage and the continued fallout can continue to be stressful, even after taking all the necessary steps. Working with a fire restoration service can help ensure your building is safe and ready for future business.
Specifically, restoration providers will inspect the facility for compromised building structures, leaks and other issues that require attention. This helps restore the property and equally lowers the risk of another fire.
7. Be Patient & Hopeful
Recovering your business from fire damage will take time, but know it is possible; be patient in the proces.
Take this time to not only rebuild your structure but to streamline and maximize your policies and procedures. While these devastating situations may seem unfair, often they can be blessings in disguise and present fresh opportunities for you and your business endeavors.
Ensure You Are Fully Insured and Protected
The unexpected can always occur. When these times arise, you and your business must be prepared.
If you are in need of additional assistance or information about how to protect your organization, contact Pro Insurance Group today. We will provide the proper protection and coverage to help ensure your business is ready for whatever may occur.