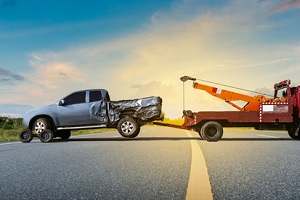 Emergency roadside service providers assist drivers after their vehicles break down, helping them return safely to their travels. Emergency services typically include mechanical labor at the location of a breakdown, towing a vehicle to the nearest repair site and lockout services (i.e. if your key is stolen, lost, or locked inside your vehicle) as well as delivering oil, gas, new tires or a battery.
According to Precedence Research, the global auto roadside assistance market is expected to grow at a compound annual growth rate (CAGR) of 3.92% between 2020 and 2027 and to attain a value of more than $30 billion by 2027.
Most auto insurance policies include roadside assistance. Similar to drivers, emergency roadside service providers need protection against certain risks, from which they can protect themselves by acquiring towing insurance. Here is a close look at this subject.
What Is Towing Insurance?
Towing insurance, also known as tow truck insurance, is a specialty type of commercial vehicle coverage that is specifically designed to help tow truck operators.
While emergency road assistance providers deliver services, certain events may result in substantial losses, injuries to other people or property damage. Here are five key coverages included in a standard towing insurance policy to emergency roadside service providers.
General Liability Insurance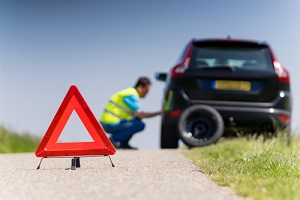 General liability insurance shields your emergency roadside business and your customers against several different unforeseen accidents and other risks that result in bodily injuries or property damage. This type of coverage typically includes product liability, premises liability and coverage for finished operations. General liability coverage is essential to helping your business pay for damages following claims in the event of a lawsuit.
Garage Keepers Liability Insurance
This form of coverage provides emergency roadside assistance if a customer's vehicle is stolen, vandalized or damaged in a collision or fire. Garage keepers' insurance shields clients' automobiles when they are parked or stored in a garage or other covered location.
Physical Damage Insurance
It is often very expensive to repair tow trucks and even more costly to replace them. Physical damage insurance can help to cover repairs to your emergency roadside assistance business's vehicles following an accident; this includes collisions with other automobiles and accidents involving fallen tree branches.
On-Hook Towing Insurance
On-hook towing coverage is generally optional and is specifically intended to protect tow truck operators. This form of insurance covers the costs to repair or replace any vehicles your business doesn't own but that sustain damage while being towed. The damage may result from many different types of incidents, including theft, vandalism, fires and explosions.
Medical Payments Insurance
As with all drivers, tow truck operators also face the risk of automobile accidents. Should another motorist become injured in a crash while you are helping a vehicle that needs emergency roadside service, medical payments coverage will pay for the cost of all resulting medical bills. This type of insurance is very beneficial due to the high cost of medical services, particularly in the case of multiple or severe injuries.
Cost Of Towing Insurance
The cost of towing insurance typically varies based on multiple factors, such as:
The location of the emergency roadside assistance business
The number and type of vehicles the business owns or uses
The driving history of employees
Whether the business hauls new and used vehicles, or only disabled cars
Always confirm with your insurance provider which specific coverages your towing insurance policies include and exclude, and whether it's possible to customize your policy to meet your unique needs and budget.
Speak To The Towing Insurance Experts
Reach out to the professionals at Pro Insurance Group for more information on the benefits of towing insurance. Our agents are dedicated to serving as advocates for each of our clients, regardless of their insurance needs or budget. We strive to build strong, lasting relationships with all of the clients we serve, whether they are individuals or businesses.
If you own an emergency roadside service business, your business will benefit significantly from purchasing towing insurance. Our policies include coverages such as general liability, garage keepers liability, medical payments, on-hook towing and physical damage. We understand the many risks that emergency roadside assistance providers may encounter and are committed to providing protection from these liabilities.
If your business requires additional coverages, we are happy to work with you to find the most comprehensive insurance policy available. Call Pro Insurance Group today at 833.619.0770 or contact us online to learn more about our policies or to request a quote.