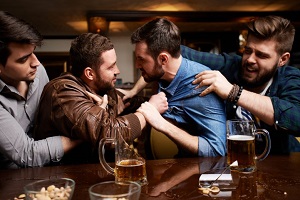 Bar owners are at greater risk than other establishments of facing lawsuits alleging that they are responsible for an assault and battery incident. The good news is bar owners can protect themselves and their establishments with a reliable assault and battery insurance policy for bar establishments.
In this article, we review the protections that assault and battery insurance for bars provides policyholders.
What Is Assault and Battery Insurance for Bar Owners?
Assault and battery insurance protects bar owners against claims that they are liable for emotional or physical damage. More specifically, a policy helps cover the costs associated with assault and battery insurance. Notably, this includes costs associated with attorney fees, settlement costs, property damage repair and replacement, and medical costs.
There are a multitude of scenarios where bars may find yourself in need of assault and battery insurance coverage to protect their business financially. Examples of scenarios where your insurance policy would apply include:
Your bar serves alcohol to a patron, who then starts a fight with one or more other patrons that results in physical harm and property damage; and
Your bouncer, in an attempt to break up a fight between two patrons, accidentally injures one or more of the patrons, which prompts the injured party to sue your bar.
Assault and Battery Insurance for Bars vs. General Liability Insurance for Bars
A general liability insurance policy covers costs associated with claims of liability. Unfortunately, however, there are exclusions that may apply, not the least of which is the exclusion of many assault and battery situations. This could lead to major surprises when an insurance company tells a bar owner that they are not going to cover the assault and battery claim.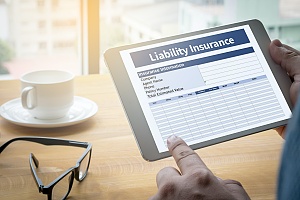 To protect against this, bar owners need additional insurance protection in the form of assault and battery liability insurance. This is usually added to a primary general liability policy for supplemental coverage.
Of course, you should first talk to your provider about what is and is not included in the general liability policy and ask if an additional assault and battery insurance policy is necessary for your bar.
What Does an Assault and Battery Insurance Policy Cover?
Assault refers to the threat of violence from someone else. For instance, if someone were to throw a beer bottle at another patron, then this could be considered assault. Battery refers to the act of physically hurting someone, which usually follows directly after an assault. As the name suggests, a policy protects bar owners against claims that they are liable for both assault and battery.
Bar Fight Threats and Injuries
Many (if not most) liability claims against bar owners are related to bar fight threats and injuries. Any damages that result from a bar fight, then the bar owner is protected against the associated costs.
Muggings
Your establishment may be held liable for muggings as well. This could be considered assault and battery in the eyes of the law. Regardless of whether the mugging occurs within your bar, in the parking lot, or in the back of the property, you may be held liable.
An assault and battery insurance policy helps protect against costs associated with muggings, including replacing any stolen money and valuables, medical costs, settlement payments, and more.
Verbal Threats and Aggression
Assault without battery can be a charge for which you are held partially liable. For instance, if a patron makes threatening comments to another patron of your bar that causes fear and emotional trauma, this could give the victim the right to take legal action against your bar for serving alcohol to the individual who made the threats. With assault and battery insurance, you are protected from the majority of costs that are associated with verbal threats and aggression claims.
Sexual Assault and Harassment

Sexual assault is also far too common in many bars. Although there may be steps you can take to reduce the risk of alcohol-induced sexual assault cases within your bar, owners are always vulnerable to this concern. Consequently, bar owners should protect themselves from sexual assault liability claims with an assault and battery insurance policy.
When Should I Consider Assault and Battery Insurance for My Bar?
Any bar owner who allows for the consumption of alcohol and/or serves alcohol at their bar should strongly consider an assault and battery insurance policy. Otherwise, you could run the risk of having to pay the costs associated with liability claims. When in doubt, it is recommended to speak with a business insurance agent about your policy needs.
Contact the Experts at Pro Insurance Group
Pro Insurance Group offers reliable assault and battery insurance policies for bar owners. If you are in need of a policy or simply have questions in regard to your bar's insurance needs, then contact our bar insurance professionals today for more information and get started.
---
Are You Ready To Start Your Assault And Battery Insurance Coverage?