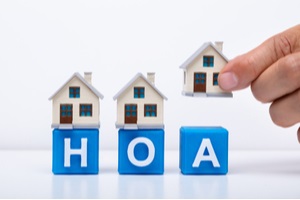 Homeowners Association Insurance coverage protects many aspects of your HOA, including the property, directors and officers and the people who live and serve in your community.
Because an HOA consists of several different properties that many people utilize, the risks involved with HOA insurance are higher than that of homeowner's or renter's insurance.
With every claim that must be filed, the HOA will likely see an increase in the insurance premium. To help avoid this issue, this brief article will cover some of the most common HOA insurance claims and what you can do to be prepared to prevent them.
Director & Officers Claims (D&O)
Unfortunately, one of the most common claims filed under HOA insurance is that of Directors & Officers claims. Claims in this category may vary from defamation or mismanagement of accounts to something more serious such as inappropriate distribution of funds.
Directors & Officers Insurance is not always included in a basic HOA policy; therefore confirm with your insurance provider that your association has adequate coverage for your HOA. In Illinois, it is required by law for an HOA to have D&O insurance.
A D&O policy will cover all legal fees and expenses in the event of a lawsuit and protect your assets. This also covers the expenses of both actual and alleged wrongful acts, but if the board member is actually in the wrong, the possibility of winning a lawsuit is unlikely.
One way to prevent these claims is to check the background, references and credit scores of potential board members and use extreme discretion. It can also be beneficial to review by-laws and finances routinely.
Liability Claims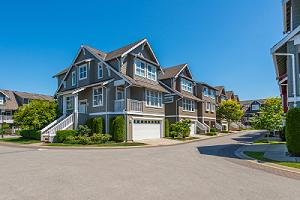 Liability is created through many circumstances. For instance, your HOA could be held responsible for something as seemingly insignificant as a small puddle of water from a leaky window that causes someone to slip, or more severe negligence, such as not keeping an elevator up to code causing someone to become seriously injured.
Properly maintained properties and common areas are worth the investment and it is recommended to exceed any basic standard of quality. Doing so will decrease the likelihood of filing claims. In addition to protecting your HOA and its assets, you will also be maintaining its reputation as a responsible association that cares about its members.
Small and seemingly insignificant problems can create large liabilities. Even if a matter seems trivial, take action by placing signs for wet floors, removing ice & snow or installing playground signs requiring adult supervision.
Keep properties and common areas up to code, clean and safe. Ensure that employees, vendors and others who frequent the premises have any necessary PPE, follow policies and procedures and understand any risk of their jobs.
Natural Disaster Claims
It is not only possible, but imperative, to plan ahead for natural disaster emergencies. Today, technology provides us with advanced warning which allows many people sufficient time to prepare or evacuate their homes before a flood, wildfire or tornado.
Your HOA should also have an organized, written plan for every scenario they may encounter. Ensure all members are familiar with financial resources and emergency procedures, including an evacuation plan. Never assume everyone is aware of the disaster; send emergency texts, calls, emails or other alerts to your HOA members and any residents in the surrounding areas if possible.
The most common claim with any natural disaster is that of property damage. If there is adequate time, you may be able to minimize any potential damage to both your HOA properties and the homes of the HOA members.
If it is safe to do so in the event of a tornado or hurricane, board up windows, doors or any other glass on the property to prevent breakage. Store inside, any lawn ornaments, furniture or other outside items, and tie-down larger fixtures.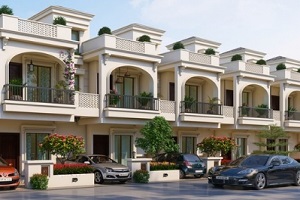 To prepare for wildfire, clear properties of any loose debris such as sticks, leaves or any flammable material. Ensure each property has access to a long water hose and spray down all surrounding areas. Keep all windows and doors of the building(s) closed at all times.
If there is a flood warning in your area, advise residents to move any valuable objects to higher ground, such as an attic. Basements are at the highest risk of water damage, so ensure there are no valuables or electronics near areas where water may be a danger.
Make Sure You're Covered, Talk To Pro Insurance Group Today
This list has provided the most common HOA insurance claims, and hopefully, provided valuable information to your HOA on how to avoid some of these situations. However, it is impossible to prevent every disaster or accident; Pro Insurance Group can help provide the necessary coverage to protect your HOA.
Whatever the circumstance, make sure your HOA is completely protected by getting a quote today.