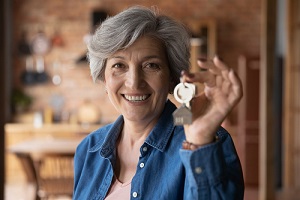 If you're a landlord, you may be wondering whether you need insurance by law. The short answer is no, landlords don't legally need to purchase insurance and there is no penalty for failure to acquire this type of coverage.
However, your lender may require you to carry a minimum level of coverage if you have a mortgage on the properties you provide for rent. Here is a close look at landlord insurance and what it covers.
What Is Landlord Insurance?
Landlord insurance generally covers three main areas:
Property Damage: This includes damage to a physical dwelling or to common areas within a condominium or apartment complex. Fixtures such as appliances are also typically covered.
Lost rental income: Should one of your properties become damaged due to a covered peril such as a natural disaster or fire, a landlord policy can compensate for income lost as a result.
General Liability: This coverage pays for medical expenses and legal fees in the event that a tenant sustains an injury on your property. For example, somebody could slip on an icy set of stairs leading up to their unit.
It is important to note that landlord insurance is different from homeowners' insurance. Although both types of policies cover personal belongings and the physical structure, homeowners' insurance does not cover any properties you provide for rent. Additional coverages such as flood, earthquake and building code insurance, are also purchased separately and are known as endorsements to your policy.
Is Landlord Insurance Tax-Deductible?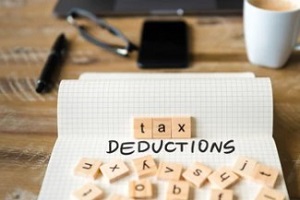 Landlord insurance is tax–deductible since it is considered to be a business expense. There are no federal or state laws that require tenants to carry renters' insurance; however, you as a landlord are legally permitted to require your tenants to have this, along with proof of coverage, as part of the rental agreement.
(Oklahoma is the only state that does not allow landlords to make this requirement and instead presumes the tenant to be a co-insured on the landlord's policy.)
How Much Does Landlord Insurance Cost?
Per the Insurance Information Institute, landlord policies usually cost approximately 15% to 25% more than homeowners' policies. Since the average annual premium for homeowners' insurance in 2019 was $1,211, a landlord policy costs between $1,392 and $1513 on average.
Keep in mind, though, that factors such as location, the size and age of the property, the presence of security features including burglary alarms and your history of previous claims can impact your premiums.
Additionally, Houselogic.com, a website managed by the National Association of Realtors, estimates that annual premiums can be twice as high for anyone who rents out their property for only 12 weeks, rather than for a whole year.
Tips For Choosing Landlord Insurance
Here are three tips to consider for choosing a landlord insurance policy: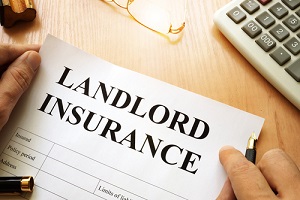 Add short-term coverage to your policy which will allow you to rent out your properties for just a few weeks if necessary. If you plan to use your property as an Airbnb, for example, this may be a good option to consider.
Use the same insurance carrier for all rental properties in order to receive a discount.
If your net worth exceeds your policy's liability coverage, it may be best to purchase a separate policy.
Landlord insurance may initially seem unnecessary, but this type of policy can provide coverage for many different types of risks. It's one of the most effective ways to protect yourself, your tenants and your rental properties, which represent a major investment.
Speak To The Landlord Insurance Pros
Contact the experts at Pro Insurance Group to learn more about landlord insurance and its benefits. We are dedicated to serving as one-on-one advocates for each of our clients, regardless of their needs or budget. We also strive to develop and maintain strong and trusting relationships with all of our clients.
If you own and manage any type of rental property (apartments, condos, etc.), you can benefit significantly from purchasing landlord insurance. Our policies include general liability coverage providing for medical expenses and legal fees that result from someone being injured on your property. They also cover damages arising from incidents of theft and vandalism.
If natural disasters such as earthquakes and floods are common in your location, you can also obtain this coverage as an add-on. Remember that routine maintenance and inspections can help you avoid risks that can lead to claims. Call Pro Insurance Group today or visit us online for more information about our landlord insurance policies.