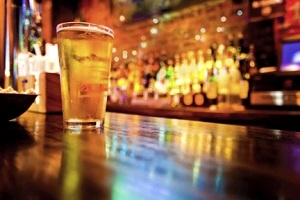 Running a successful bar or pub can be immensely rewarding, but it's no secret that operating such a business isn't easy. Between ordering stock, marketing events, and managing staff, staying ahead of the competition is tough – and if things go wrong financially, it can have dramatic consequences.
Insurance for pubs can help mitigate these issues and secure your investment. Having the right insurance for your restaurant or bar can help safeguard your finances against any potential losses – protecting you and your customers from unforeseen risks.
This article will examine how pubs and restaurants should prioritize insurance policies to ensure they remain financially secure regardless of what life throws at them.
Understanding the Basics of Insurance for Pubs
Before exploring cost-saving strategies, it's important to understand what insurance for pubs entails. Pub insurance is a business insurance tailored specifically for the unique needs and risks associated with running a pub. Typically, it includes coverage for property damage, general liability, liquor liability, assault and battery, and loss of business income.
Cost-Saving Tips for Insurance for Pubs: A Deep Dive
Running a pub involves navigating various risks, from potential property damage to liabilities associated with serving alcohol. To protect against these risks, pubs need adequate insurance coverage. However, insurance doesn't always come cheap. Here's an in-depth look at ways to save on insurance costs:
Understand Your Coverage Needs: Every pub is unique and faces different risks, which means their insurance needs will vary. For instance, a pub with a large outdoor area may require broader liability coverage than a smaller establishment without outdoor seating. Understanding your specific risk profile can help you avoid paying for unnecessary coverage. Regular risk assessments can ensure your coverage matches your needs.
Bundle Your Policies: Many insurance providers offer discounts to businesses that purchase multiple policies. If your pub requires property, general, and liquor liability insurance, obtaining these from the same provider could lead to significant savings. This approach not only reduces costs but also simplifies policy management.
Maintain a Safe Environment: Insurance premiums often reflect the perceived risk level of your business. You can reduce the likelihood of accidents by maintaining a safe environment through regular maintenance, rigorous fire safety practices, and thorough staff training. This proactive approach to risk management can lower your insurance premiums.
Invest in a Good Security System: Robust security measures can discourage theft and vandalism, reducing the likelihood of claims. High-quality security systems often lead to discounts on insurance premiums, as they decrease risk. Check with your insurance provider to see if they offer such discounts.
Choose a Higher Deductible: A higher deductible can lower your insurance premiums. However, ensuring you have sufficient cash reserves to cover the deductible if you need to make a claim is important. Balancing the deductible and the premium can result in substantial cost savings.
Regularly Review Your Policy: Insurance needs can change over time. Regularly reviewing your policy can help identify any changes in your coverage needs. If you've downsized, discontinued certain services, or made significant changes to your operation, you may reduce your coverage and save on premiums.
Claim Discounts: Insurance companies often offer various discounts to businesses. These might include discounts for being claim-free for a certain period, implementing specific safety measures, or affiliating with certain industry associations. It's worth checking with your insurer to see what discounts might be available.
Working with an Insurance Broker: Navigating the complex world of insurance can be challenging. An experienced insurance broker can provide valuable guidance, helping you find the best coverage for your needs at competitive rates. While brokers charge for their services, the potential savings and peace of mind can far outweigh the cost. Pub owners gain by significantly reducing insurance costs while ensuring comprehensive protection against potential risks.
Protect Your Pub With Specialized Insurance Coverage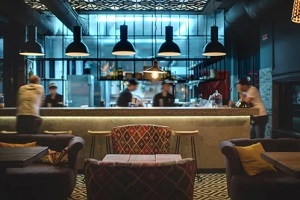 Pubs can benefit immensely from restaurant and bar insurance, as it can provide them with all the resources they need to protect their business from any potential risks. Not only is it affordable in the long run, but its coverage would enable pub owners to keep their minds at ease in a highly competitive and potentially risky industry.
Restaurant and bar insurance provides specific coverage for pubs by offering benefits such as property damage protection, liability protection, liquor liability protection, equipment breakdown, food spoilage/contamination coverage, crime coverage, workers' compensation, and more that can save costs in unfortunate circumstances.
Contact Pro Insurance Group And Start Your Insurance Coverage For Pubs Today
With an insurance policy for pubs, owners can save money while receiving the best coverage for themselves and their employees. Don't let unforeseen incidents drain your pub's profits. With Restaurant & Bar Insurance, you can protect your business from potential risks and save on costs in the long run.
Insurance for pubs covers everything from property damage to liability claims, ensuring your pub can bounce back quickly from setbacks. Contact Pro Insurance Group now at 833.619.0770 or online for a tailored insurance plan that suits your pub's unique needs and budget. Secure your pub's future with the protection it deserves.