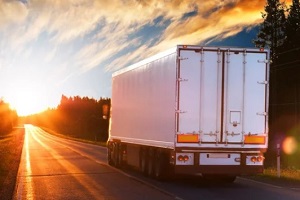 In Illinois, commercial truck insurance is essential for trucking companies within the state. In this review, we discuss what you can expect from your commercial truck insurance policy. This should help you make informed decisions about your policy needs.
What is Commercial Truck Insurance Illinois?
Commercial truck insurance is a type of business auto insurance policy that protects other drivers as well as the policyholder. Specifically, commercial truck insurance primarily covers the costs associated with bodily injury and property damage if the policyholder is found to be at fault for an accident. Of course, the extent of your coverage depends on how you personalize your policy.
What Does Illinois Commercial Truck Insurance Cover?
A commercial auto liability policy is a requirement for trucking companies in Illinois. Here are several key features you can expect to be included in your policy.
Liability Coverage
Liability insurance is required for all drivers in Illinois, including commercial truck drivers. It protects the policyholder and third parties who are involved if the policyholder is involved in an accident that is deemed to be their fault.
Specifically, it usually covers property (including vehicles) that are damaged, costs associated with bodily injury and legal costs (if applicable).
Comprehensive and Collision Coverage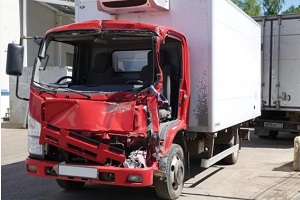 This pays for accident-related costs regardless of who is at fault. In particular, comprehensive coverage protects the policyholder from damages associated with non-collision accidents.
For example, this policy applies if a tree branch falls on one or more of the trucks covered on the policy and causes damage. Collision coverage, as the name suggests, covers costs associated with collisions with another vehicle or object.
What is Not Covered by Commercial Truck Insurance?
Commercial truck insurance fulfills the insurance requirements for truck operators in Illinois. However, it does not cover everything; the specifics of your policy dictate the extent of your coverage. In general, a policy does not cover:
Costs that exceed the policy coverage limits
Certain types of cargo trucks (i.e. trucks that carry explosive materials)
Instances where the damage occurred due to an intentional act
It is important to understand your policy limits, which are established before your coverage begins. If you have greater financial risk, you may select higher deductibles and premiums and enjoy the protection of higher limits. Some providers also offer additional coverage through an umbrella insurance policy that provides protection beyond the limits of the policy.
What are The Commercial Truck Insurance Requirements in Illinois?
Truck drivers in Illinois are required by state law to possess liability insurance. The minimum coverage amount depends on how your (or your company) operates.
Specifically, your needs and requirements will depend on the type of freight involved and whether your deliveries include extending outside of Illinois. For intrastate travel, your insurance coverage must meet the following minimums for liability insurance coverage:
Household goods – $300,000
General freight – $750,000
Oil transport trucks – $1,000,000
Hazardous materials – $5,000,000
If you travel outside of the state, your minimums may be different. In most cases, due to the Federal Motor Carrier Safety Regulations (FMCSR), truck drivers are required to be protected for a minimum of $750,000 in liability coverage.
How Much Does Commercial Truck Insurance Cost in Illinois?
Commercial truck insurance in Illinois does not have a set price. Your price is dependent upon a multitude of factors including how you choose to personalize your policy. For instance, higher deductibles and lower limits may reduce the premium amount. Other factors that influence your policy cost are:
The type of cargo you transport
The weight of your trucks
The history of each driver (i.e. are there prior accidents, traffic violations or DUI convictions)
Travel distance
Whether or not you cross the state line
On average, the annual premium costs for most policies range between $9,000 and $15,000. In reality, prices can vary much more than this figure depending on the company's specifics. For an exact quote, consult with an insurance company in Illinois that offers commercial truck insurance.
What Types of Trucks Are Covered by Commercial Truck Insurance in Illinois?
All commercial truck insurance policy needs vary depending on the truck type. In general, you should seek commercial truck insurance if you use any of the following truck types in Illinois.
Pickup trucks
Tow trucks
Box trucks
Log trucks
Dump trucks
Semi/Tractor-trailers
Cement mixers
The types of trucks that are covered may vary for each provider. Many insurance providers cover all truck types, whereas others avoid certain trucks that are a higher risk.
Speak With an Insurance Agent at Pro Insurance Group
If you are in need of commercial truck insurance in Illinois, contact the experienced team at Pro Insurance Group. We can answer your questions and concerns, discuss your policy needs, and provide a policy quote and recommendation based on the specific requirements for your business.