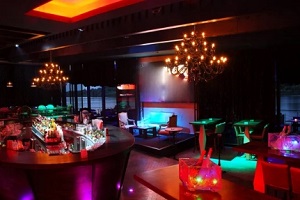 Owning a bar can be an immensely gratifying journey, allowing you to transform your love for hospitality into an experience that many can share and cherish. However, as with all businesses, bars are subjected to many risks, making bar liability insurance necessary.
Neglecting liability insurance could expose you, your staff, and your business to severe financial jeopardy in cases of incidents resulting in injuries to patrons or staff.
In this article, we delve into the potential problems of operating a bar without liability insurance and underscore why securing sufficient coverage should be a priority for any conscientious business owner.
Understanding Bar Liability Insurance
Bar liability insurance provides coverage for businesses that serve alcohol, protecting them from potential legal and financial consequences of accidents, injuries, or damages resulting from their operations. It typically includes general liability, liquor liability, and property insurance.
Why Should You Have Liability Insurance For Your Bar
Operating a bar is complex, filled with challenges and potential hazards. With the constant influx of customers in your establishment, it's imperative to have adequate insurance coverage to shield your business.
Liability insurance offers financial security if a person is injured or their property suffers damage within your premises. The financial burden of legal battles and settlements can be daunting for any business owner, and without the right coverage, it could potentially lead to financial ruin.
By securing liability insurance, you gain the reassurance that your business is safeguarded against any unexpected events. When operating any business, it's always wise to prioritize safety over regret; confirm that your insurance coverage is comprehensive.
Potential Risks and Consequences
Liability insurance coverage addresses several factors that bars must consider for comprehensive coverage.
Liquor Liability: Serving alcohol, like with most regulated products, will come with its risks. If a customer is drunk and causes harm to any other person or the property, the bar will be responsible. Without liquor liability insurance, the legal and settlement costs could be substantial enough to bankrupt your business.
General Liability: Accidents can happen in any business setting. A customer may slip and fall, resulting in injury. Without general liability coverage, you must pay out-of-pocket for medical bills, legal fees, and potential settlements or judgments.
Property Damage: Bars are filled with valuable assets, from the building to the equipment and inventory. Fires, theft, vandalism, or natural disasters could cause significant damage. Without insurance, the cost of repairs or replacements could be financially devastating.
Employee-Related Lawsuits: Disputes with employees over issues such as wages, discrimination, or wrongful termination can lead to costly legal battles. Employment practices liability insurance, often included in bar liability policies, protects in these situations.
Data Breach: In today's digital age, bars often store sensitive customer information, such as credit card details. A data breach's outcome always results in reputational and financial damage. Cyber liability insurance can help cover the costs associated with a data breach.
How Much Liability Insurance Coverage is Necessary for Your Bar
Several factors must be considered to determine the appropriate liability insurance coverage for your specific bar.
Risk Exposure: Evaluate the level of risk associated with your bar. Factors such as location, clientele, and types of services offered (live events or serving hard liquor) can influence the level of risk.
Asset Protection: Consider the value of your business assets. This includes physical assets such as property and equipment and intangible ones, including your reputation. Insurance should cover the cost of potential damage or loss.
Legal Requirements: Check your local laws and regulations. Some areas may require minimum liability insurance for businesses serving alcohol.
Past Incidents: Higher coverage may be necessary if your bar has a history of incidents.
Financial Capacity: Determine what premium your business can afford. Higher coverage means higher premiums and or higher deductibles.
The Cost of Bars Being Uninsured
Operating a bar without liability insurance is a significant risk. In addition to the potential for large out-of-pocket expenses in the event of a claim, many states require specific types of insurance, including workers' compensation and liquor liability.
Failure to carry mandated coverage can result in fines, penalties, and even the revocation of your liquor license and termination of your business license.
Protect Your Business and Staff with Pro Insurance Group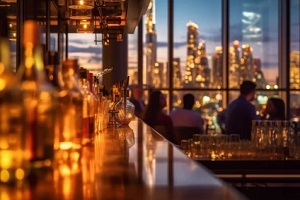 An establishment that thrives on serving alcohol is vulnerable to potential accidents, property damage, employee disputes, and data breaches, making bar liability insurance a necessary investment for protecting your staff and patrons as well as yourself and your business. Trust the experts at Pro Insurance Group to help you determine the right amount of liability insurance for your bar.
Operating a bar without liability insurance is like walking a tightrope without a safety net. Accidents happen – slips, falls, fights, even alcohol-related incidents. Any of these could lead to a lawsuit that could devastate your business financially.
Liability insurance isn't just a smart move; it's essential to protect your business, livelihood, and peace of mind. Don't let one unfortunate incident close the doors of your establishment forever.
Don't leave your bar exposed to the potential financial devastation of a liability claim. Understand the risks and protect your business with the proper coverage. Contact Pro Insurance Group today at 833.619.0770 or online.