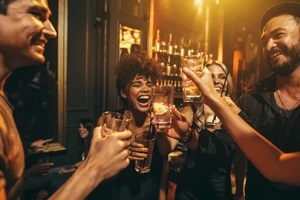 Bar owners must proactively protect their businesses from potential downturns in an uncertain economic climate. One key area that can provide significant support during a recession is having the right insurance. This blog post will explore how insurance for bars can help safeguard your business during tough economic times.
Understanding the Importance of Insurance for Bars
Owning a bar comes with a unique set of risks. From property damage and theft to liability issues related to serving alcohol, these risks can become significantly magnified during a recession.
Having the right insurance coverage not only provides financial protection against these risks but can also be a lifeline during periods of economic downturn.
How Insurance for Bars Can Help During a Recession
Business Interruption Coverage
Business interruption coverage is insurance that can compensate for lost income if your bar has to close temporarily due to a covered loss, such as a fire or flood. When every dollar counts in a recession, this coverage can be precious.
It can provide much-needed cash flow during a closure, helping you maintain payroll, pay bills, and meet other financial obligations. This can distinguish between weathering a crisis and permanently closing your doors.
Liquor Liability Insurance
Tough economic times can lead to increased stress and potentially higher alcohol consumption. With this comes an increased risk of incidents related to alcohol consumption, which could potentially lead to costly lawsuits. Liquor liability insurance can protect your bar from legal fees and settlements related to alcohol-related incidents.
This includes situations where a patron causes damage or injury after consuming alcohol at your establishment. This coverage can provide peace of mind and financial protection during challenging economic periods.
Property Insurance
A recession can bring unexpected challenges, including an increased risk of property damage due to factors such as increased crime rates or natural disasters. If your bar suffers physical damage, the cost of repairs could be financially devastating, especially during a time of reduced income.
Property insurance can cover repairing or replacing your building and its contents, helping you get back on your feet more quickly.
General Liability Insurance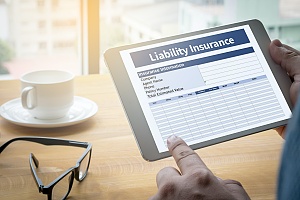 General liability insurance protects your bar from many risks, including customer injuries and property damage. During a recession, customers may be more likely to file lawsuits, perhaps viewing it as a way to secure financial compensation during difficult times.
This coverage becomes particularly important in such scenarios, protecting your business from the potentially crippling costs of a lawsuit. It's an essential safety net that can help ensure your bar survives a recession.
Additional Tips for Protecting Your Bar During a Recession
Broaden Your Income Sources
Depending solely on one income source can be precarious in unpredictable economic times. To cushion this risk, consider broadening your income sources. Think about introducing auxiliary services like event catering or private party hosting. These can supplement your income when regular bar sales dip and could potentially tap into new customer bases.
Manage Expenditures
One of the key elements to navigating a business during a recession is cost management. Regularly scrutinizing your expenses to pinpoint areas for cost reduction without compromising service quality can be beneficial.
This might involve negotiating better deals with suppliers, cutting energy usage, or tailoring staff schedules to customer influx. Remember, even minor savings can accumulate over time and significantly influence your net profit.
Prioritize Customer Loyalty
The cost of acquiring new customers often surpasses the cost of retaining existing ones. Hence, focusing on customer loyalty could be a more economic strategy in a downturn.
Contemplate launching a loyalty scheme or organizing exclusive events for frequent customers. Such steps can fortify your bond with your customers, promote return visits, and, eventually, enhance revenue.
Stay Relevant
The bar industry is ever-evolving, with shifting trends and customer tastes. Staying abreast of these changes and modifying your offerings can offer a competitive advantage.
Whether featuring the newest craft beers, concocting innovative cocktails, or providing fresh entertainment options, staying relevant can draw in customers and increase sales. Remember, a business that doesn't adapt to evolving trends risks becoming obsolete.
Conclusion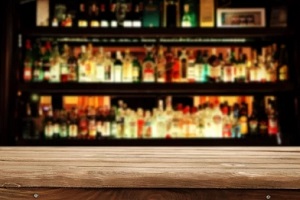 In conclusion, protecting your bar from a recession cannot be overstated. With a few simple changes and preparations in place, you are likely to successfully weather any economic downturns and continue to grow your business.
Regularly evaluate where your expenses could be reduced, analyze the current market conditions, and stay up to date with trends in the industry that might affect demand for your products or services.
Also, proper insurance coverage is a must, as this will protect you from unforeseen expenses resulting from the downturn. Finally, don't forget about customer service – if customers are unhappy, they might take their business elsewhere.
Offer new packages and specials when appropriate and engage with customers to retain loyalty even during trying times. Protecting your bar from a recession is more critical than ever in these uncertain economic times.
Implementing cost-saving measures and diversifying income streams can help, but having the right insurance coverage is paramount. With Restaurant & Bar Insurance from Pro Insurance Group, you can safeguard your business from potential financial pitfalls, ensuring you weather any storm.
It's not just about survival; it's about thriving even in challenging times. Don't let a recession catch you off guard – be prepared and proactive. Contact Pro Insurance Group at 833.619.0770 or online to secure a robust insurance plan tailored to your bar's needs. Protect your investment and secure your bar's future now.