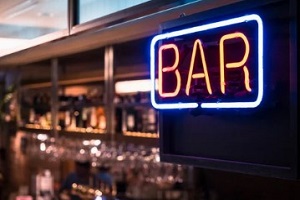 The hospitality industry is a diverse and dynamic sector, with various businesses catering to the food and beverage needs of their customers. Among these establishments, restaurants and bars are two of the most popular types, each offering unique experiences for their patrons.
However, when it comes to protecting these businesses, it's crucial to understand that restaurant and bar insurance differs from other types of insurance policies. This article will delve into the reasons behind these differences and why it's essential to choose the right insurance coverage for your restaurant or bar.
Liquor Liability Exposure
One of the most significant differences between restaurant insurance and bar insurance is the level of liquor liability exposure. Bars typically derive a larger portion of their revenue from the sale of alcoholic beverages compared to restaurants, which generally focus more on food sales.
As a result, bars face a higher risk of incidents related to alcohol consumption, such as altercations, property damage, or accidents involving intoxicated patrons. Bar insurance policies usually place a stronger emphasis on liquor liability coverage, reflecting the increased risk associated with serving alcohol.
In contrast, restaurant insurance policies may still include liquor liability coverage, but it might not be as comprehensive or carry as high of a limit as a bar insurance policy.
Foodborne Illness and Contamination Risks
Restaurants often have a more extensive food preparation and handling process compared to bars, which typically offer limited food options or simpler menus. As a result, restaurants face a higher risk of food-borne illness or contamination incidents.
To address this risk, restaurant insurance policies generally include more robust coverage for food contamination, spoilage, or recall events compared to bar insurance policies.
Operational Differences and Associated Risks
Restaurants and bars also differ in their day-to-day operations, and these differences can impact their respective insurance needs. For example:
Restaurants may have a higher risk of kitchen-related accidents, such as fires or employee injuries, due to more extensive cooking operations. As a result, restaurant insurance policies may place a greater emphasis on property and workers' compensation coverage.
Bars often operate late into the night, potentially attracting a rowdier clientele and increasing the likelihood of incidents such as fights or vandalism. Bar insurance policies may, therefore, focus more on general liability and property damage coverage to address these risks.
Entertainment and Event Coverage
Many bars host live music, DJ performances, or other entertainment events, which can introduce additional risks and insurance requirements. Bar insurance policies may need to include coverage for risks associated with hosting events, such as performer or attendee injuries, equipment damage, or noise complaints.
On the other hand, restaurants typically have fewer entertainment-related risks and may not require the same level of event coverage in their insurance policies.
Outdoor Dining and Drinking Areas
Restaurants and bars may also differ in their use of outdoor dining and drinking areas, which can impact their insurance needs.
For example, a restaurant with a large outdoor patio may require additional coverage for property damage, theft, or liability incidents that occur in this space. In contrast, a bar with a limited or no outdoor area may not need this additional coverage in their policy.
The Benefits of Having the Right Insurance Coverage
As a bar or restaurant owner, there's a lot to consider when it comes to running your business. From staffing to inventory, it can be overwhelming to keep up with everything. However, one area you don't want to overlook is your insurance coverage.
Having the right insurance policy can offer you protection against a wide range of risks, including theft, property damage, and liability claims. Not only can insurance provide a safety net for unexpected events, but it can also offer peace of mind knowing that you have the support you need to keep your business running smoothly.
Investing in the right insurance coverage can ultimately save you money and protect your livelihood, so it's certainly worth considering if you haven't already.
Why Choose the Right Coverage?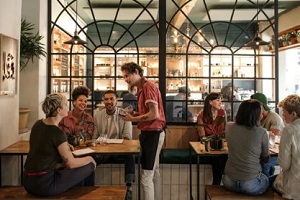 In conclusion, while restaurant and bar insurance policies share many similarities, they also have distinct differences due to the unique risks and operational aspects associated with each type of establishment.
By understanding these differences and working with an experienced insurance agent, restaurant and bar owners can ensure they have the appropriate coverage tailored to their specific needs.
This will ultimately help protect their businesses, employees, and customers from potential losses and liabilities.
It's essential to work with an experienced insurance professional who understands the specific needs of the restaurant and bar industry, helping you navigate the complexities of insurance coverage and ensuring your business is adequately protected.
With the right restaurant bar insurance policy in place, you can focus on providing exceptional experiences for your patrons while safeguarding your investment and livelihood.