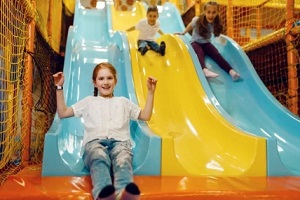 Offering games, rides, and some thrill attractions, family entertainment centers provide fun and enjoyment for people of all ages. Typically, these indoor amusement parks cater more to younger guests; therefore, creating a safe place to play and have fun should be your top goal if you own and operate a family entertainment center.
Despite your best efforts, though, incidents can occur, and patrons can become injured – making the right family entertainment center insurance plan essential to protect you and your guests.
Customer Liabilities
One of the significant risks of owning and operating a family entertainment center has nothing to do with you or your employees and has little to do with the equipment, attractions, and activities in your center.
A key area to consider is how others in your entertainment center will act. Many incidents and accidents in your place of business will be due to poor choices, inappropriate behavior, and negligent actions of your customers.
A family entertainment center provides a variety of attractions such as bounce houses, trampolines, roller skating rinks, laser tag, carousels, obstacle courses, or even small- to medium-size roller coasters. To protect guests, you will have safety protocols instructing guests to follow certain regulations when participating in anything at the center.
Unfortunately, a big risk you will face is people ignoring your safety measures. This may include a guest not wearing a seatbelt on a ride, removing a helmet on the skating rink or ropes course, or engaging in careless behavior at any attraction.
These actions can cause serious harm to the offenders or others, and those affected may hold your center responsible. A family entertainment center insurance plan can protect you from the ensuing lawsuits.
Defective Equipment Liability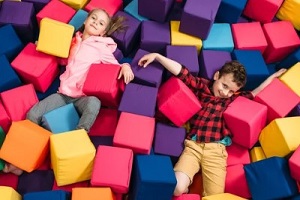 Equipment malfunctions can occur despite all the best efforts to provide a safe atmosphere. Many amusement attractions have specialized equipment with intricate parts and components. These may include water slides, go-karts, Ferris wheels, bumper cars, and simulator rides.
Although these rides are uncommon and have major defects, they are unheard of. If any of the equipment in your center is defective, patrons are at risk of suffering injuries or falling ill. In a family entertainment center, you need to be meticulous with regularly testing equipment and ensure that proper safety regulations are in place and that you enforce these policies.
Qualified employees and technicians should review every attraction frequently and promptly address any issues. You may be liable if a guest sues your center due to faulty equipment and the incidents you cause. A family entertainment center insurance plan can pay for your legal fees and any settlement and costs in legal matters.
Employee Training Faulty and Liability
In your center, employees lacking proper training present another potential risk. Similarly, employees may not follow their training correctly, understand how to fulfill their duties, or choose to ignore proper protocol.
These may include ride operators who make errors that lead to accidents and employees overseeing games and other activities which may not respond promptly to concerns or dismiss them entirely. Even if you train employees correctly on all their responsibilities, it is up to them to follow through. Any deficiencies can cause bodily harm or damage to equipment or the facility.
Moreover, there are risks that employees will not follow the correct inspection protocol or follow up on reported problems. Implementing simple tasks such as regular cleaning can help lessen risks in your facility. In addition, there should be sufficient staff coverage at each game, activity, and ride in your center.
This helps to ensure that there is effective supervision throughout the center. Unfortunately, employees may overlook these responsibilities, making your business liable for injuries or accidents. Having the appropriate family entertainment center insurance will cover these risks.
Property Damage Liability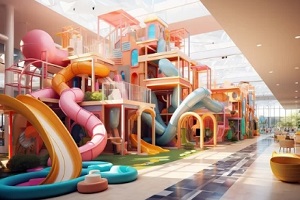 Guests of all ages play hard when they come to family entertainment centers; sometimes, in their exuberance and enthusiasm for your games, rides, and other activities, patrons can damage machinery, equipment, or anything in your facility.
The damage could be costly, whether from improper use of the items in the center or from wear and tear. Without robust coverage, you could suffer expensive losses. Your plan can pay to repair or replace the elements of your center so you can maintain a profitable business and provide enjoyment for guests.
Partner with Pro Insurance Group and Start Family Entertainment Center Insurance Today
Risks are inevitable in any business venture, and with family entertainment centers, additional risks are associated with the attractions. If you need a family entertainment center insurance plan that covers all your needs, talk to the professionals at Pro Insurance Group. Our associates are on hand to help. Call us at 833-619-0770 or ask for a quote online on our website.